[Originally published on 06/30/2014.]
Hey, I understand, any press is good press, and I'm always happy to see an advertisement for a company I am invested in, but will Fiat's (FIATY) new marketing campaign really work? I'm referring, of course, to Fiat's new line of television advertisements featuring brash music and psychedelic images of cats and dancing people in animal costumes.
Here is the 16 and 30 second spots that will air on FX, E!, Adult Swim, MTV, VH1, SyFy, YouTube and Tumblr.
Are they trying to sell a car or induce epileptic shock? This new approach comes after several very successful ad campaigns that coupled attractive Italian women and P Diddy with a presentation of the car's spacious feature. So why go this new route with trippy scenes of the car swimming in water?
Simply put: because Fiat faces the challenge of being uncool, and this ad campaign grabs attention. These advertisements are cheap and easy to produce while opening up a user-generated opportunity via social media. Hoping that combining these internet memes and GIFs with television ads will draw people to their social sites, Fiat plans to allow users to submit their own videos to their social sites. It's a risky move, and one that may not be conveying the message FIATY needs to actually generate sales. While small cars thrive overseas, here in the American outback compact cars are struggling to gain market share.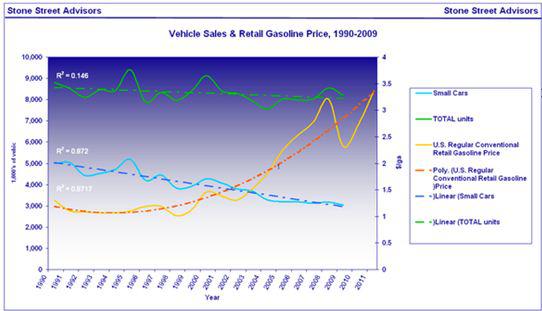 This is because Americans like big things. Here everything is larger than Europe, from our homes, our food portions, and especially our roads. While big cities like New York, LA, and Chicago require vehicles capable of maneuvering narrow roads and taking up tiny parking spaces, the rest of America prefers comfort and power. However, the rising fuel prices are causing the trends to reverse. Consumers have to downsize to save on fuel economy. This puts FIATY in a great position to become cool, since most compact cars can boast about their gas mileage. So why are their commercials not focusing on the fuel efficiency aspect?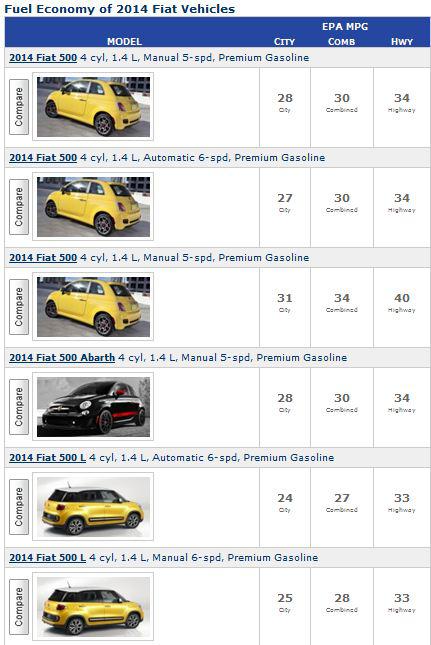 Probably because most of their flagship vehicles do not have outstanding fuel economy. They are decent but not more than a Ford Fusion, Chevy Spark, or Toyota Prius. Even their most fuel efficient car with a 40 mpg highway requires a driver with fuel-conscious manual control and premium gasoline, which often averages 35 cents higher per gallon. Instead of presenting this information in the ad, people must follow the link to their Tumblr page and their website and then their information section. This rat trail appears to be designed to create a tremendous amount of curiosity and get people talking. But does this type of viral marketing work? Many people find it frustrating, and too much work to find information that could have been presented when they first saw the car on the living room TV.
The new ads aired early June and FIATY's stock price has been on a slide ever since. I'm not saying that this is the only reason for the decline. It will certainly take longer than a few weeks to judge the ads' effectiveness on sales, but perhaps the crazy commercials have kept investors at bay.

(Google Finance)
"Their ads are part of the problem - they have been all over the place," says Jessica Caldwell, a senior analyst with Edmunds.com. Sales declined last year due to their poor advertising, followed by a bump in sales in the second quarter because of a better ad campaign. This new ad campaign kicked off third quarter.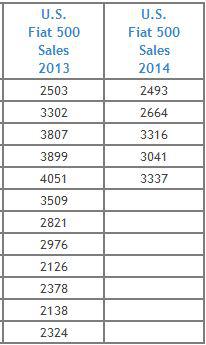 Morningstar still has FIATY in their list of favored 5 star stocks with a Fair Value Estimate of $19, but the analyst report largely contributes this to their Chrysler and Jeep brands. The earlier advertisements this year did a great job of putting Fiat's new 500L on the map, but the follow up has been disappointing.
The end of Fiat's ad says "Endless Fun." What is more fun about it? What makes it more fun than any other compact car? It would appear that they are gearing their TV spots for sorority girls. These new ads simply do not have enough information. I get it, you're sexy, but please tell consumers about your safety rating or your reasonably priced hatchbacks and zero to 60 mph. FIATY should focus their marketing on their practicality and quantifiable facets, not the partier/hallucinogenic user demographic.
Timothy Kuniskis, the new head of Fiat in North America, admits that Fiat badly misjudged its customer base. ""A year ago we had a very well-defined demographic target," single urbanites in their 30s or 40s with no children, he says. The actual customers are all over the map: about half are generation X and Y, the other half are Baby Boomers. Their incomes range from $50,000 to almost $200,000. "We sell to more men than women," he says, while in Europe 72 percent of customers are female." Until Fiat finds a better way to appeal to this broad clientele mix, they will drive away customers.
Conclusion
I recommend buying while this ad campaign has the stock price low. The third quarter earnings and sales data release will no doubt reveal a decline in sales. I am long in FIATY, because I believe they have a good product and competent leadership. Smaller cars will continue to become a necessity. But if their marketing department does not capitalize on this they will never be cool enough. Their slogan may be "Endless Fun," but being an investor lately has been anything but.
Disclosure: The author is long FIATY. The author wrote this article themselves, and it expresses their own opinions. The author is not receiving compensation for it (other than from Seeking Alpha). The author has no business relationship with any company whose stock is mentioned in this article.
Additional disclosure: I have been in FIATY since December and plan to sell at $14.
Editor's Note: This article discusses one or more securities that do not trade on a major exchange. Please be aware of the risks associated with these stocks.
Editor's Note: This article discusses one or more securities that do not trade on a major U.S. exchange. Please be aware of the risks associated with these stocks.