For the first time in medical history, the placenta, an overlooked and undervalued organ critical to the creation of new life, is targeted as vital to human disease by a government funded initiative called the Human Placenta Project. Pluristem Therapeutics, Inc. (NASDAQ:PSTI), whose research and clinical work revolves around regenerative medicine based on special placental cells, could become a central figure in the Project.
The Human Placenta Project was launched by the National Institute of Child Health and Human Development (NICHD), and like the highly successful Human Genome Project designed to determine and treat the origin of disease, it will act as a gateway to avert illness caused by problem placentas, potentially saving the country's healthcare system over $26 billion annually. Complications of the placenta, one of the least understood organs despite its vital role in the health of fetus and mother, creates damage that results in premature birth, stunted babies and congenital defects. Later in life, medical problems like respiratory distress, brain hemorrhage, deteriorating intestines, and even blindness may develop, putting an even bigger dent in our already strained healthcare budget.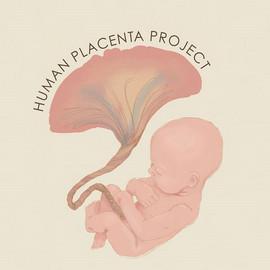 Pluristem's PLX cell therapy product is derived from the placenta and recent preclinical studies showed good results in treating preeclampsia, a dangerous and pervasive condition of pre-natal hypertension causing the death of over 70,000 new mothers and half a million babies per year, and a prime suspect in neonatal morbidity.
Consequently, Pluristem could figure prominently in this new scientific venture undertaken by a group of 70 experts in obstetrics, pediatric medicine, genetics and academic research whose goals are to improve upon and develop new technologies to assess placental development, essentially mapping the organ to monitor during pregnancy and offer therapies when placentas go awry. As the project evolves, more scientific and corporate partnerships will be explored, gaining attention for Pluristem and its clinical accomplishments. It has been suggested that the company may be able to answer questions about ailing placentas and how to repair them, due to its breakthrough results in treating preeclampsia, a $3 billion worldwide market.
Alan Guttmacher, MD, director of NICHD, will lead the Project and coincidentally began his government stint at the Human Genome Research Institute in 1999, advancing gene-based studies into practical healthcare applications. He intends to develop a human placental 'roadmap' that yields important clinical information in real time and also search for treatments stemming from sick placentas, an area where Pluristem's research, starting with preeclampsia, should come into play.
To explore Pluristem's value in the Human Placenta Project, I spoke to Brett Mitchell, PhD, at Texas A&M University College of Medicine, whose preclinical work showed that injecting PLX placenta-derived cells may reverse preeclamptic symptoms in a matter of days with no toxic effects on mothers or their babies. Dr. Mitchell's preeminence in the field of maternal hypertension drew Pluristem to his work, and after his experience with PLX cells believes they possess special significance for the Human Placenta Project because they are derived from placental tissue, giving the company a big head start in unlocking this organ's medical potential.
The reasoning is this: PLX cells from the placenta are mesenchymal stromal cells (MSCs), unique in their differentiation into bone, cartilage, fat, skin or nerves. Recent research shows an additional function - secretion of growth factors that build blood vessels, or angiogenesis. Further, MSCs give off certain cytokines involved in immune response and thus serve as guardians against excessive inflammation. Dr. Mitchell sees PLX's success in reversing preeclampsia, as seen from his data below, as indicative of a larger picture that suggests distressed placentas can be fixed.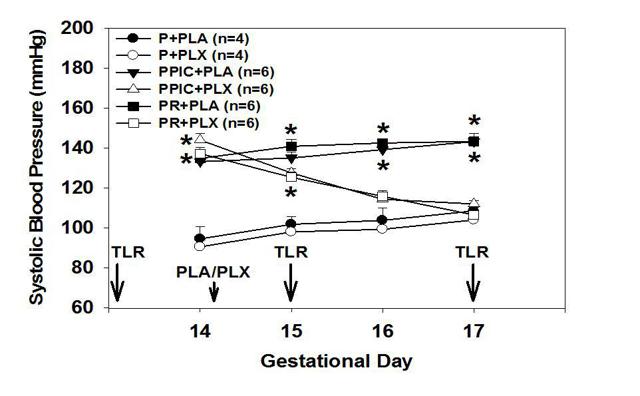 As other diseases related to placental dysfunction emerge, such as those involving inflammation or low secretion of angiogenic growth factors that lead to hypertension, PLX cells could someday be used as treatment. With sufficient research into how the placenta works and what goes wrong, PLX cells may in the future serve as a supplement, essentially a 'vitamin', for a placenta unable to carry a fetus to normal, healthy birth. Dr. Mitchell's preclinical work hints that in certain types of congenital hypertension, PLX cells could be used in-utero, and sees this as another link to the Human Placenta Project.
Pluristem lends additional value to the Project due to its extensive work identifying the best areas within the organ to harvest MSCs with the highest level of angiogenesis and anti-inflammatory properties, the result of years of research. The Human Placenta Project seeks to gain better knowledge of the placenta's role in disease and long-term health - primary to the task is assessing how the organ develops and real-time monitoring during pregnancy is needed. Some doctors suggest magnetic resonance imaging (MRI), although subjecting pregnant women to contrast agents might harm the unborn fetus. Since Pluristem already possesses biochemical markers to locate these special cells, Dr. Mitchell thinks the company's technology will prove important in monitoring the intact placenta, something that's never been done. If accomplished, adverse events that result in danger to fetus and mother could be avoided.
Central to the question of understanding and treating problem placentas is whether there are other disorders besides preeclampsia involving increased blood pressure, inflammation or issues related to angiogenesis, the kinds of problems PLX cells might treat. Foremost in the field is S. Ananth Karumanchi, MD of Beth Israel, Harvard, who links preeclampsia with vascular endothelial growth factor (VEGF) that stimulates angiogenesis, and, while work is ongoing, could become a champion for Pluristem's therapy due to his belief that in hypertension, the kidney is the victim of a malfunctioning placenta.
Most exciting in Dr. Mitchell's studies of PLX cells is a finding that necrosis, or tissue death, was, as he describes, a "side effect" in mice induced with preeclampsia and postulated to come from PLX's effect on angiogenesis. Research exists linking the interplay of MSCs and tumor necrosis factor alpha (TNF-a), a prime biochemical actor in cell death, and would open up an entirely new potential use of PLX cells if Dr. Mitchell and others pursue this scientific line of thinking.
Another company developing cell therapies based on placental tissue, Celgene Corp. (NASDAQ:CELG), has been quiet about any potential value its subsidiary, Celgene Cellular Therapeutics may have on the Human Placenta Project. Closely-held by its parent, CCT is doing wonderful things in rats, but the only human data comes from an early Phase I in Crohn's Disease over four years ago.
Pluristem has over the years initiated clinical research and development in a number of areas and this project shows a clear connection between PLX cells, angiogenesis, and inflammation in the treatment of serious disease. However, much work needs to be done in preeclampsia, especially validation in human clinical trials that, as a risk investors should recognize, may not materialize. Although the important task of addressing placental problems and their effect on longer term illness has begun, Pluristem must find a way to make itself visible to the Human Placenta Project and convince supporters to pay attention to its past and future work, an effort that will take time and money.
Creating more medical uses for PLX cells through discovery of the placenta's function would be an optimal outcome of the Human Placenta Project and for Pluristem itself. The company filed for Orphan Drug exemption in preeclampsia, and expects to begin human studies later this year where further results might bring to light scientific data applicable to the Project. A Preeclampsia Steering Committee to help guide additional human trials has been formed and contains worldwide luminaries, including George Saade, MD, a key figure in the Project.
The therapeutic power of the placenta, Pluristem's hallmark, may yet prove value beyond those of its current clinical indications. Initial results in preeclampsia point to a strong synergy between the company and the Human Placenta Project, where future collaborative work would show Pluristem to be a major player in regenerative medicine.
Disclosure: The author is long PSTI, CELG. The author wrote this article themselves, and it expresses their own opinions. The author is not receiving compensation for it. The author has no business relationship with any company whose stock is mentioned in this article.