"To Service You Better"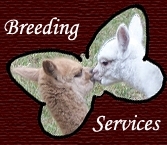 "Service" (verb, transitive) definition:
"... 4. To copulate with (a female animal). Used of a male animal, especially studs."
Shareholder activists have scored some notable victories recently, and closed-end fund managers have reason to be worried.
Art Lipson's Western Investment has forced two of Deutsche Bank's funds (GCS and DRP) to merge with their open-end counterparts, allowing shareholders to cash out at close to full asset value. Two other DB funds, DHG and LBF, have promised cash buybacks for 25% of their shares.

Phil Goldstein's Bulldog Investments has also been active. Holders of EBI saw its shares pop 15% in a single week last July, when share accumulation by Bulldog was followed by the manager's decision to liquidate the fund, giving investors full asset value. Just a few days ago the folks at BLU also threw in the towel: they announced a merger into its open-end sibling, following Bulldog's accumulation of a 13% position.

And when both of these activists each announced a > 5% stake in SLS, that global real estate fund, which traded below $8/share last August, also chose the open end merger route. It closed recently at $9.69, up over 20%.
So now it's time for the Empire to strike back. The latest gimmick in the fund managers' struggle to hold on to captive assets is the in-kind tender offer. Here's how it works: a CEF makes a public offer to buy back some of its shares at close to full net asset value. But there's a catch. The holders who accept don't get paid in cash, but instead receive a pro-rata portion of each and every security in the fund's portfolio. This is no problem for the major activists, since they can turn around and sell any securities they receive with relative ease. But smaller shareholders would receive a grab bag of odd lots, awkward to hold and expensive to sell, which makes it impractical for them to participate. Result: the activists are out and the small shareholders remain locked in indefinitely.
The latest fund sponsor to "service" their individual investors in this fashion is AIG subsidiary SunAmerica, which recently commenced in-kind tenders at Focused Alpha Growth (NYSE:FGF) and Focused Alpha LargeCap (NYSE:FGI). The former is a $300m large-cap growth fund, while sibling FGI is a $150m largecap blend. Both were launched back in 2005 and both rate 3 (average) MorningStars. The funds pay SunAmerica 1% of assets each year as a management fee, although the actual job of portfolio management at both funds has been outsourced to famous name sub-advisers: FGF's investments are selected by Tom Marsico and Ron Baron, while Marsico and Blackrock do the same at FGI. SunAmerica pays the subadvisers about half of what it charges the funds.
And what does SunAmerica do to earn its 50 basis point spread -- roughly $2+ million a year? It
monitors the compliance of the subadvisers with the investment objective and related policies of the Fund, reviews the performance of the subadvisers, and reports periodically on such performance to the Directors.
Nice work if you can get it.
In the dark days of late 2008 and 2009, individual investors fled the market in droves and trading discounts reached 20% at FGF and 18% at FGI. Along came the "wolf pack" -- that loose gang of institutional investors and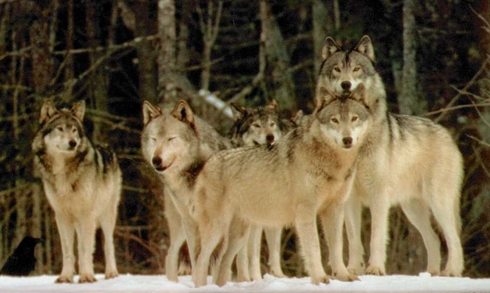 hedge funds that specialize in picking up CEF shares at bargain prices. A year ago I reported that their interest made FGF a likely activist target, and by June of this year, SEC filings showed institutions owning 44.7% of FGF (Karpus Management alone held 13.5%), and 51.4% of FGI (Karpus 14.8% and Lazard 10.9%). These figures do not include an additional 15.2% of FGF and 17.6% of FGI in the hands of Bulldog and its principals. And Bulldog was on the prowl: back in November 2009 it announced plans to nominate candidates for Board seats at the two funds and to submit proposals recommending "that shareholders be afforded an opportunity to realize net asset value."
The funds responded by setting up a Special Committee "to examine and explore ways to address the discount between the market price per share and the NAV per share." This seems to have pacified Bulldog, which last March 17 withdrew its challenge. Two individual shareholders, however, had already filed non-binding proxy proposals recommending that the funds buy back 50% or more, and at the May 18 annual meetings both proposals were approved, over the strenuous opposition of SunAmerica and the funds' Directors. The vote was 4.6 million to 3.9 million at FGF and a whopping 3.2 million to 1.1 million at FGI. Recently, "as part of its continuing efforts to enhance stockholder value", SunAmerica unveiled the Special Committee's creation: a three-stage, partly deferred, partly contingent, partly in-kind, partial tender offer. Stage 1 began on October 7: FGF is offering to repurchase 30% of its stock in exchange for a pro rata distribution of portfolio securities at 98.5% of asset value, with a closing date set for November 11.
FGI's proposal is almost identical, except it will only buy back 25%. The second Stage is to be another tender a year or so from now -- this time for cash at 98% of NAV -- but it will only be for 10% of the shares, and (here's the catch) only if the stock trades at a "volume-weighted average discount to NAV of more than 10% over a 12-week measurement period to be established by the Board." Stage 3 is set for a year after Stage 2 and is just as chancy, but this time the offer would only pick up another 5%.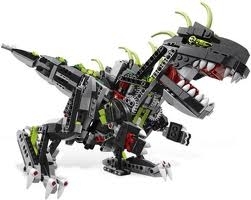 What an odd monster this offer is. Suppose you're a small individual shareholder. Back in 2005 your financial planner plunked your $200,000 nest egg into 5,000 shares of FGF and 5,000 FGI, now worth -- let's see -- about $155,000 and yielding about $2,000 per year in "return of capital" distributions. (Your purchase at the IPO also generated about $9,000 in sales commissions.)
What if you tender all your shares and all are accepted? Well, according to the Offer Notice filed on October 7, you might have to pay your broker or "Nominee" some up front fees if you want to participate. And if it's not a retirement account, it's taxable [Hooray. That's good news. You'd get that $45,000 capital loss. Unless it turns out that "none of paragraphs (1), (2), (3), or (4) of Code Section 302(b) applies", in which case Part 14 of the Notice says you'll have a taxable dividend. Maybe.] And just look at what you'd get from FGF alone, setting aside portfolio changes since June 30:
| | | | |
| --- | --- | --- | --- |
| Shares | Company | Shares | Company |
| 34.76 | Amazon.com, Inc.† | 12.28 | FactSet Research Syst. |
| 20.52 | Apple, Inc.† | 30.70 | Fastenal Co. |
| 15.97 | Arch Capital Group, Ltd.† | 36.85 | Hyatt Hotels Corp., † |
| 81.93 | BHP Billiton PLC ADR | 19.65 | IDEXX Laboratories, Inc.† |
| 12.28 | CARBO Ceramics, Inc. | 49.13 | ITC Holdings Corp. |
| 31.93 | Church & Dwight Co., Inc. | 49.13 | Jefferies Group, Inc. |
| 49.13 | Community Health Systems, | 54.61 | McDonald's Corp. |
| 30.70 | Concho Resources, Inc.† | 23.97 | Morningstar, Inc.† |
| 29.48 | DeVry, Inc. | 36.85 | MSCI, Inc., Class A† |
| 98.25 | Dick's Sporting Goods, Inc.† | 19.37 | priceline.com, Inc.† |
| 100.35 | DIRECTV, Class A† | 159.76 | The Dow Chemical Co. |
| 24.56 | Eaton Vance Corp. | 73.14 | The Walt Disney Co. |
| 49.13 | Edwards Lifesciences Corp.† | 28.84 | Under Armour, Inc., † |
| 37.11 | EOG Resources, Inc. | 61.41 | Verisk Analytics, Inc., † |
| 39.30 | Expeditors International of | 53.25 | Wynn Resorts, Ltd. |
FGI will add 21 more clumps to your basket of stocks -- though with a bit of overlap, since Marsico did some of the stockpicking for both funds. The fractional shares will be cashed out, but this is still a daunting collection of odd lots. Those owning less than 5,000 shares get the same assortment, in miniature. This is your chance to play portfolio manager. Which ones do you keep, and which do you sell? The Notice dryly observes that "some may not have the information or experience necessary to manage such a portfolio". And if you decide to sell, you've just made your full service, full commission broker very, very happy.
If participating stockholders decide to liquidate some or all of the Portfolio Securities they receive, the participating stock-holders would be subject to additional expenses and tax consequences associated with such liquidation. Stockholders are encouraged to consult with their financial and tax advisers regarding these issues.
Start the meter.
Does it have to be this way? No. The funds could sell some of their holdings and pay cash to shareholders who tender. The reason usually given for in-kind tenders is to avoid having a fund realize capital gains, but FGF and FGI both have tax loss carryovers that would soak up such gains in any case. Other CEFs have proposed tender offers on terms that relieve small shareholders from odd lots -- either paying them off in cash, or giving more shares in some companies and none in others so folks end up with a few round lots instead of the grab bag. But SunAmerica won't do this.
Bulldog, it seems, is getting ready to exit. Its latest SEC filing on October 14 says that: "the aggregate ownership of FGF by the Bulldog Investors group has recently been reduced to 14.96%" and of FGI to 17.57%, such that "no member of the group currently holds 5% or more of the outstanding shares of the issuer or is an affiliated person of the issuer." [Note: "Affiliated persons" of a fund -- which includes anyone holding >5% voting power -- can't take part in in-kind tender offers, under §17(a) of the Investment Company Act.]
Which raises another question: is all this legal? Can SunAmerica really cash out activist institutions with an offer designed to make it hard for small holders to participate? Section 23(c) of the Investment Company Act prohibits CEF's like FGF and FGI from buying back their shares, except:
> in open market transactions (this isn't),
> in accordance with SEC Rules and Orders (they didn't ask), or
> "pursuant to tenders, after reasonable opportunity to submit tenders given to all holders of the securities of the class to be purchased".
There aren't any court cases or agency rulings explaining how this last rule applies to in-kind tenders, since they are a relatively recent development. (MXF's 2002 offer appears to have been the first.) But, like the law described by the satirist which "in its majestic equality forbids the rich as well as the poor to sleep under bridges, to beg in the streets, and to steal bread", an offer that gives small shareholders the "reasonable opportunity" to hold what they cannot manage and to waste their money on fees and transaction costs is no real opportunity at all. So what should investors do?
I don't give advice: readers are smart enough not to need it. But consider the trading discount patterns at DCS and TY in the days leading up to their recent in-kind tenders.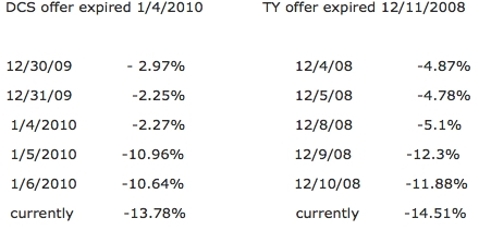 So the trick, it seems, is to be the last one out before everybody else tries to get out. Good luck.
Disclosure: Long FGF and FGI