What did you celebrate this last Independence Day? Did you celebrate making it through another year without a red, white and blue collapse? Did you celebrate the Founding Fathers and the Constitution? Or were you just excited to have a three-day weekend this year and just celebrate a la Americana - hot dogs, apple pie, and potato salad?
Well I celebrated all of that and then some.
The USA is currently 75% energy independent. That sure is a lot more comforting than the 40% level that we were at back during the 1973 oil embargo. And it's great news for my portfolio, which is currently heavily weighted in energy stocks.
With that said, let me take a minute to talk about fracking. My book, Best Stocks Now, which was published in 2011, had 6 or 7 fracking related stocks out of fifty that I featured. The Fracking Revolution was just beginning.
Fracking has been surprisingly controversial lately. Amidst trouble in the Middle East and Ukraine getting fired up, fracking is making headlines too. Still lots of folks are protesting fracking. Some say there is a possibility that fracking is linked to health side effects. In this day and age where hormones are pumped into food, caffeine is consumed daily, and staring at computer screens all day is burning our retinas, I guess we need to be concerned over fracking as well.
But while we are concerned over how dangerous fracking could be, let's try to make some money in some of the best stocks in the market today-the fracking stocks.
As I mentioned earlier, I've had my eye on and have owned quite a few fracking-related stocks for a few years now. There are some big winners coming from the fracking boom we're seeing today. Here are three that have caught my eye recently.
One big winner is Carbo Ceramics (NYSE:CRR). They produce ceramic proppant that benefits the fracking process.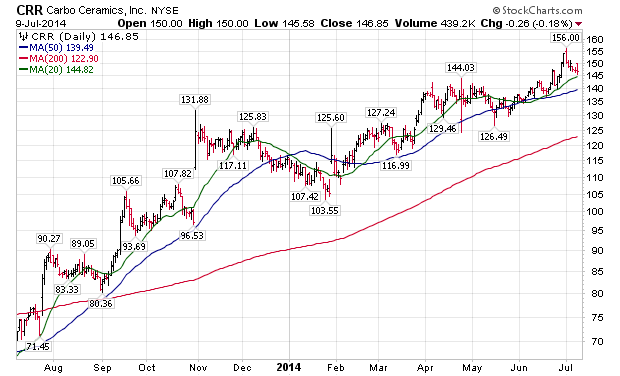 Next, US Silica (NYSE:SLCA). They produce silica, or sand, used in fracking.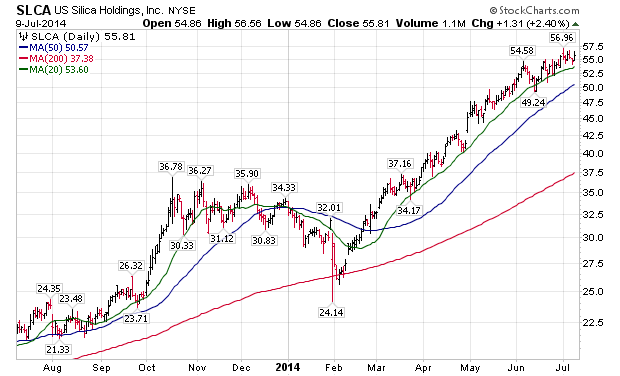 And the last one is Emerge Energy Services (NYSE:EMES). A limited partnership that trades on the NASDAQ. They mine frack sand. It's gone from its $16 IPO last year to a $108 stock today. Frack sand. Imagine that.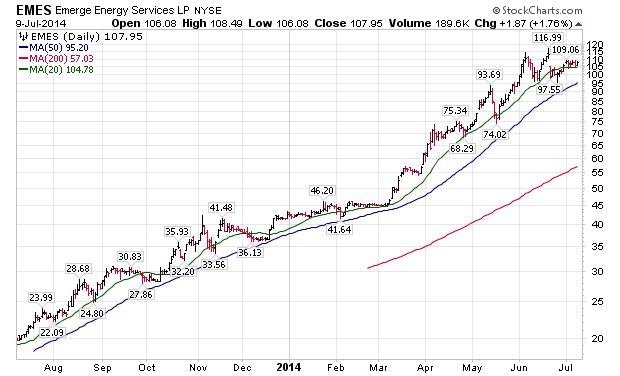 Three big winners - all of them assist the fracking process. But stop and focus on Carbo Ceramics. It has really been kicking up some proppant lately.
Over the last twelve months, Carbo Ceramics is up 131%. And over the last 5 years it's delivered 36.0% per year to investors while the market has delivered just 16.4%.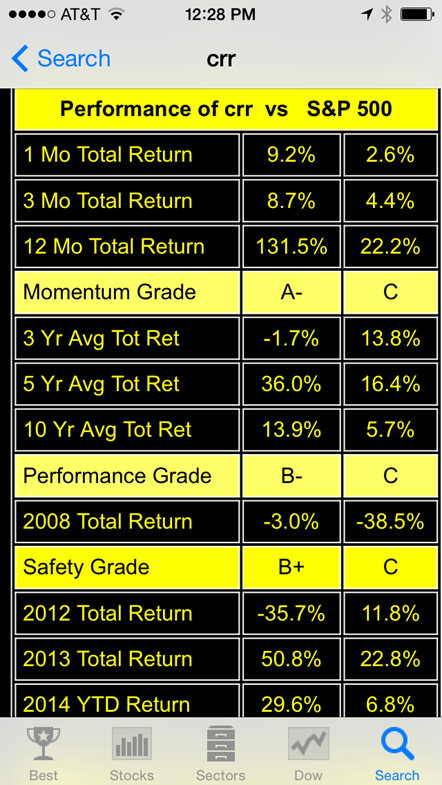 Data from Best Stocks Now App
I love stocks that are currently outperforming the market, but I also pay a lot of attention to valuation.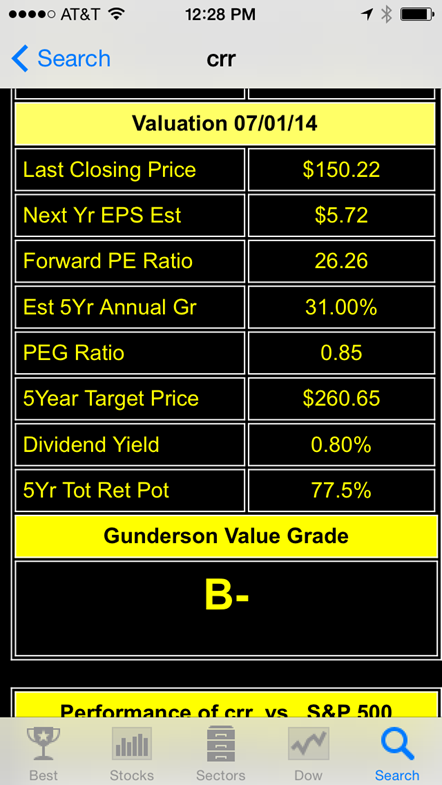 Data from Best Stocks Now App
From a valuation point of view, Carbo Ceramics is still trading at a discount to its growth rate. It's not easy to find 30% growers in an economy 3-4%. And I'm being generous with that last part.
Carbo Ceramics is expected to grow their earnings by 31% per year over the next five years, at least according to the analysts who cover it.
It's currently trading at a forward P/E ratio of 26.9, which is less than its growth rate. You can see that the PEG ratio is currently less than one at 0.85.
Carbo Ceramics is a key player in the fracking industry. Fracking may be getting a bad rap in the media, but that's not surprising and that doesn't make any difference in what benefits my portfolio. It's driving US oil independence, and it's driving the market.
F-R-A-C-K in the USA. It could be catchy.
Disclosure: The author is long CRR. The author wrote this article themselves, and it expresses their own opinions. The author is not receiving compensation for it. The author has no business relationship with any company whose stock is mentioned in this article.