Currently, everyone is looking for the best stocks to buy based on the news of the day: What is the dollar doing? What are the jobless rates doing? What are housing starts doing?
If we take a broader look at what has been happening and what it is doing to the economy things are indeed looking up. With the possibility that we are indeed finally past the worst, what stocks look like a go for the long term? In the past we have seen that once people regain confidence in the economy they will start spending money again. This fact makes Marathon Oil Corporation (NYSE:MRO) and Verizon Communications Inc. (NYSE:VZ) both potentially good buying opportunities.
With people ready to spend more, Marathon is positioned well at $35.82 above its 6 month low of $30.19. Marathon also has sound statistics:
| | |
| --- | --- |
| Dividend | 1.00 |
| Price/Book | 1.11 |
| Forward P/E | 7.96 |
Verizon is also in a good position to benefit from increased spending with a current price of $32.61 up from its 6 month low of $26.49. They also have strong underlying statistics:
| | |
| --- | --- |
| Dividend | 1.95 |
| Price/Book | 2.33 |
| Forward P/E | 14.24 |


So let's take a look at the unemployment figures to see if they support that we have indeed turned the corner and are headed back in the right direction.
Despite the fact that unemployment rates still linger precariously close to a 26 year high, the most recent Labor Department figures ending 10/15 show a drop of 23,000 in filed claims, reducing the overall unemployment numbers to 452,000. This may be cause for cautious optimism that the worst is actually behind us. However, the promising figures must be balanced against a few other harsh realities. For instance, these numbers do not include "discouraged workers" who have simply given up looking. They simply disappear off the grid when they stop showing up to file each week. The number of adults accepting extended and emergency unemployment insurance is also not included in these findings. Last month, 279,000 found themselves in this category, raising the total to 5.07 million.
While it is true that firings and layoffs are continuing at about the same pace with about 95,000 people freshly out of work, 64,000 other workers were also hired to company payrolls. Unfortunately, many of the lay-offs were a reflection of local governments chopping away at their school expenditures, aka teachers, to try and make already pinched budgets work.
Neither do these numbers take into account the huge numbers of workers who were previously employed in 40 hour, benefit-paying jobs and are now working part time for no benefits and lower pay. The "gig" worker is showing up everywhere, getting paid by the hour or project, and hoping against hope that he/she doesn't get sick because all the former benefits are long gone and now unaffordable.
Amid these discouraging facts, one must admit that there are also some tiny, albeit timid signs of economic recovery in the air. Whether the analysts that support the cyclical model are correct or those who favor a structural theory have the thing figured out remains to be seen. What is definitely true is that many employers are reluctant or unable to hire right now, and that is the primary reason the unemployment numbers are still so high.
The uncertainty of the times may be a primary factor. November elections present a huge unknown in terms of possible policy changes, subsidies, and taxes. "When in doubt, don't spend money," has always been the mantra of the financially conservative. Once consumer demand perks up, employers will be delighted to switch into growth mode again. Until then, they seem content to get as much work as possible out of their current employees and to adopt a leisurely attitude about filling vacant job slots.
If it is true that the economy is beginning to gradually heal and the private sector is getting stronger, optimistic job expectancy may temporarily drive the rates even higher, according to Treasury Secretary Timothy Geithner. As more, previously-discouraged workers hear the good news, tie up their laces, and head out the door to look again for a new job opportunity, they may inadvertently push the unemployment numbers further, at least for a few months.
However, if the rumor that life is about to get better is truly true, consumer spending will gradually but steadily become more confident, manufacturing will pick up speed once more, borrowers will start borrowing rather than saving, and lenders will enjoy lending money to new expansion projects and housing starts. And we all know from economics 101 that new housing starts mean new construction, and that means all-over spending. Increased product needs will result in increased hiring for production. Unemployment rates will fall and life will be beautiful all the time. I certainly hope so.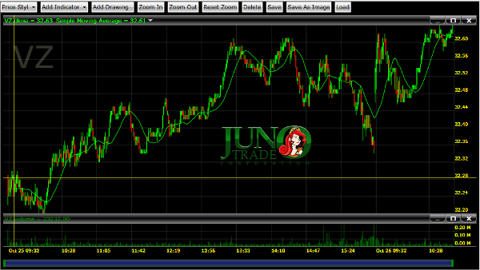 Disclosure: No positions