It was certainly an unceremonious last week for BlackBerry (NASDAQ:BBRY). It was announced last week that Apple (NASDAQ:AAPL) and IBM were going to be teaming up together to work on enterprise software for both iPhone and iPad. Naturally, this sent BlackBerry shares into a tailspin as denoted by the big ugly red candle.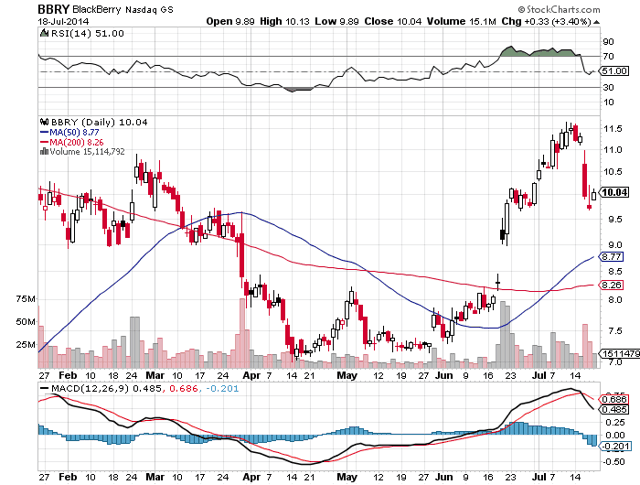 Shares stabilized to end the week, however, and BlackBerry once again finished in the double digits as saner heads prevailed and the market bounced from Thursday's geopolitical driven sell off.
In spite of the AAPL/IBM news, QTR still believes that this announcement isn't quite terrible for BlackBerry. As a matter of fact, I penned a piece arguing that it was likely to make BlackBerry an even bigger buyout target.
In a previous piece, I had commented about the robustness of the new Passport's specifications. Although BlackBerry isn't going to be a smart phone company only anymore, the Passport could give them a shot in the arm if its well received by IT heads who make their employees carry a BlackBerry for work purposes.
- source phonedog.com)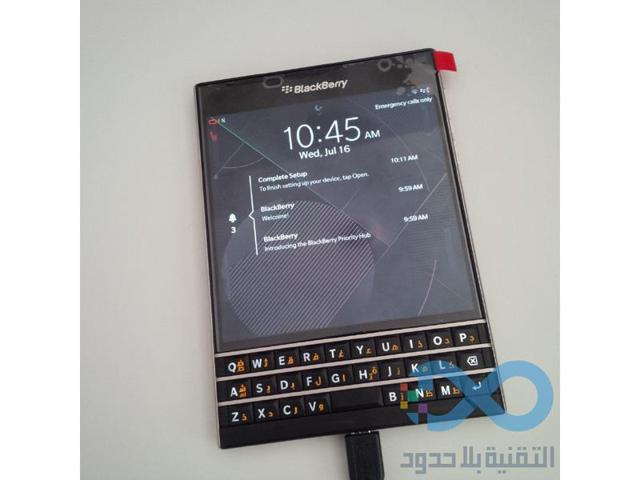 Although the look is definitely "different" - the Passport sports a 1440 x 1440 square screen - the Passport is sharp and professional looking, with the specs to back it up.
(specs courtesy of GSMArena.com)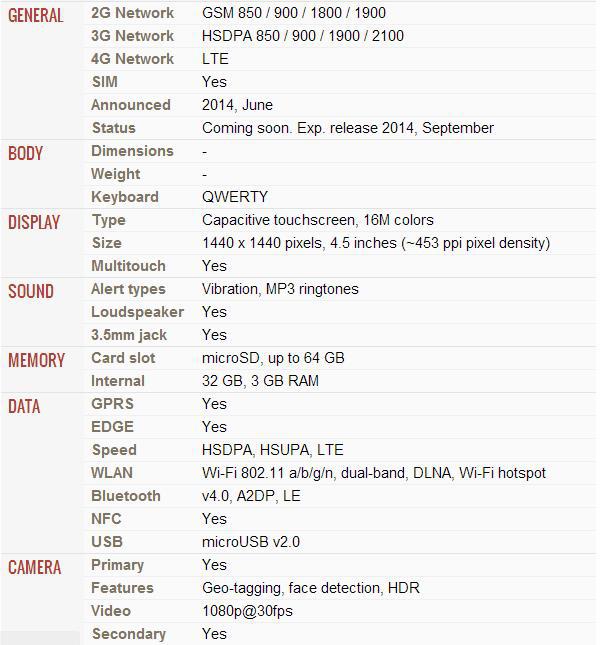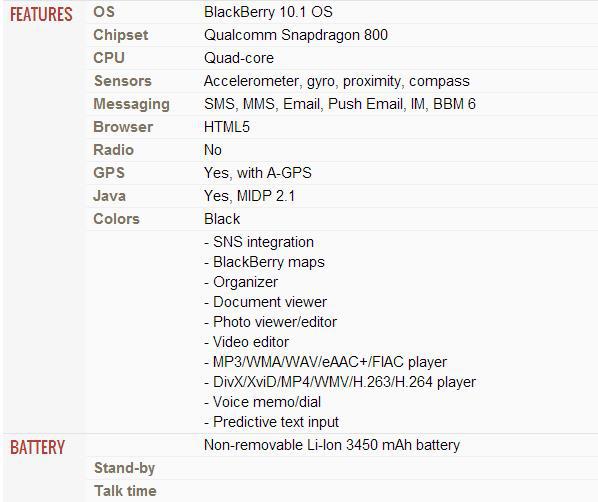 In this video, leaked to YouTube - we get to watch a full, hands on demonstration of the new Passport. The image below shows the user using the touch keyboard as a trackpad. BlackBerry was known notoriously for missing the "touch screen" revolution in smart phones, and the Passport looks to take the best of both worlds in combining a physical keyboard with touch capabilities for scrolling and cursor control.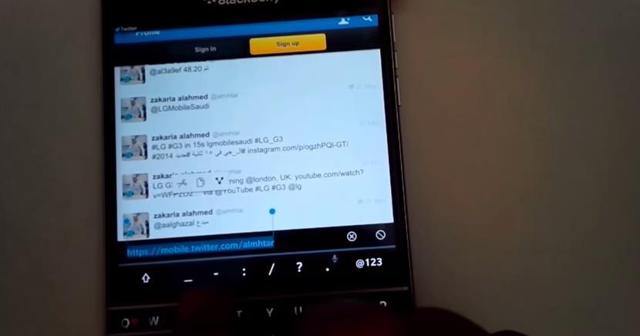 Phonedog.com wrote about the Passport:
The Passport also includes some unique software features that include "Lift to Wake," which will automatically turn on the screen when the Passport is picked up from a flat surface, and "Face down for power save," which claims to improve battery life when the Passport is placed face down on a flat surface.

With its big, square display, touch-enabled QWERTY keyboard and software add-ons, the BlackBerry Passport looks like a pretty interesting handset that ought to please anyone that's still a member of #TeamBlackBerry. We'll have to wait and see whether all of those features will be enough to make anyone jump ship from another mobile platform, but I know that I'm at least looking forward to seeing how all of these pieces work together in the final product.
QTR thinks that the Passport has a very unique chance to be something positive for BlackBerry. The more attention it gets, the less people are going to worry about the recent headlines between Apple and IBM.
I even suggested in the past that the Passport could be the new "original" BlackBerry:
Which leads me to think that the Passport could actually be a revamp of the original BlackBerry "weird looking" phone use for business. Remember this guy?

In essence, what I'm suggesting is that if the Passport gets a warm reception from those who make the decisions in the business world, there's a chance that it could become the standard - and more importantly, the device that keep contracts with BlackBerry and helps businesses renew their loyalty to the brand. We should have some grip on this as early as the end of this year.
In light of this past week's events, however, the Passport should serve as a reminder that BlackBerry is more than just an enterprise company alone - it's also a phone company, an embedded operating system company, and a secure messenger company. We'll be reminded of this when BBM for Windows is introduced officially later this year alongside the company showing off its new portfolio of software and devices.
I see BlackBerry as a hold here, and reaffirm my reasonable price target of $15 by the end of this year.
Disclosure: The author is long BBRY. The author wrote this article themselves, and it expresses their own opinions. The author is not receiving compensation for it (other than from Seeking Alpha). The author has no business relationship with any company whose stock is mentioned in this article.