Wednesday had a similar feel to Tuesday. There was a fair amount of negative news/price action early and then a rally in the afternoon. The WSJ ran an article suggesting the Fed would take a measured approach to QE while in Europe Sovereign Spreads were blowing out (Greece +9%, Spain +3%). The Dollar rallied (DXY +.5%) and commodities (CRB -1%) came under pressure. Good US Macro (Durable Good, New Home Sales) led to a further unwind of the QE trade. The S&P futures hit their low (1167) round about the time Europe shut. We remained below the 1170 level for a majority of the afternoon before rallying over the final two hours. Energy Stocks(OSX +1.6%, XOI -.6%) and Crude both rallied 1.5% off their lows as higher than expected Crude Inventories was offset by better product data. Refiners finished the day up a percent and Euro Oil Parities were up almost a percent. In terms of Sector performance, Semi's (+2%) led the way after Broadcom (BRCM) (+10%) met expectations but revised up guidance. Financials and Media also outperformed.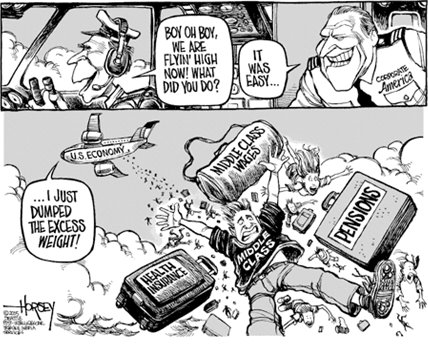 Today's Market moving Stories
It all went a bit pair shaped in peripheral Eurozone bonds markets again yesterday. After the massive recent outperformance in Greece bonds the mood is now completely changed and Greece have been underperforming for a week now yesterday was the largest underperformance though why is Greece not the Bond Darling anymore. The Budget Deficit for 2009 keeps being revised worse – 15% or more is now the whisper number. And Eurostat who are camped in Athens have delayed until Nov 15th the release of the deficit numbers. Tax Revenues are coming in worse than expected projections. Election fears, the much respected & CNBC talking head Mr EL-Erin of PIMCO is of the opinion that they will have to restructure their debt within 3 years.
PORTUGAL is also getting hit why? Budget talks with coalition seems to have got into difficulties/broken down. Yesterday's bond auction was probably hard to digest i.e. its probably sitting on dealers books with no end user interest. Profit taking after massive performance and the proximity of year end for many banks i.e. October i.e. the new December for many banks now and you don't want to be seen with too much in the way of PIGS bonds on your balance sheet
IRELAND: Well, the hairshirt Budget plans still seem to be based on too positive assumptions 2% GDP growth given 15bn extra budget cuts, hmm…maybe we all want to believe in it but it seems very ambitious. Maybe Germany will have 3% growth but the PIIGS country….Plus some unhelpful comments from PM Cowen who said that Ireland may reach a point where they are not able to fund in the markets. A clear case of a closed mouth gathers no feet.
To the US and in a case of democracy in action, the Federal Reserve asked the 18 appointed primary bond dealers and investors for projections of central bank asset purchases over the next six months, along with the likely effect on yields, as it seeks to gauge the possible impact of new efforts to spur growth. The New York Fed survey, obtained by Bloomberg News, asks about expectations for the initial size of any new program of debt purchases and the time over which it would be completed. It also asks firms how often they anticipate the Fed will re-evaluate the program, and to estimate its ultimate size. With their benchmark interest rate near zero, policy makers meet Nov. 2-3 to consider steps to boost an economy that's growing too slowly to reduce unemployment near a 26 year high. Financial market participants are focusing on the size, timing and maturities of likely purchases aimed at lowering long-term rates, with estimates reaching $1 trillion or more. "If they buy too much, I think there's a real chance that rates are going to rise because people are worried about inflation," said Stephen Stanley, chief economist at Pierpont Securities LLC in Stamford, Connecticut. "If they don't buy much, they're not going to have a market impact." William Dudley, president of the New York Fed and vice chairman of the Federal Open Market Committee, set expectations of about $500 billion in initial buying, a figure he used in an Oct. 1 speech.
In the UK, Nationwide reports that the average price of a property fell 0.7% mom in October after a flat reading in September. That was roughly twice the drop the market had expected and meant that the annual pace of house price growth slowed to 1.4% from 3.1%.
Bank of England policymaker Adam Posen said Government's plans for 2011-2012 will have "material down-drag on inflation, growth, risk is that QE is not enough- UK Times "The underlying picture is still one of a weak recovery," said Adam Posen, a member of the central bank's nine-strong Monetary Policy Committee. The risks are much more that quantitative easing "will not be enough than that we will overdo it," He told the newspaper that while the fiscal consolidation was likely to ward off a "bad outcome" by preventing government borrowing costs from rising, "we are not going to get a benefit from any further decline in interest rates right now from doing this." Posen earlier this month said he wants to boost the Bank's quantitative easing programme by 50 billion pounds this month, the first call for further stimulus to the central bank's 200 billion pound asset purchase programme since November 2009.
Banco Santander (STD), the eurozone's biggest bank, said profit for 2010 would fall short of forecasts as it takes a bigger-than-expected charge for bad Spanish assets under new Bank of Spain accounting rules.
Eurozone October ESI economic confidence unexpectedly improved to 104.1 from 103.2 in the previous month, and compared to our median for a stable 103.2 reading.
ECB's Stark stressed that the financial crisis is not yet over. Speaking at a podium discussion today, he said that "This crisis is not yet over", adding that "growth potential after the crisis will be lower than before". The ECB Bank Lending Survey points to improved conditions in Q3 though credit standards are expected to be tightened in Q4.
German October's jobless numbers fell less than expected, down just 3K over the month, compared to our survey median for a fall of 30K, holding the jobless rate steady at 7.5%, versus expectations for a decline to 7.4%.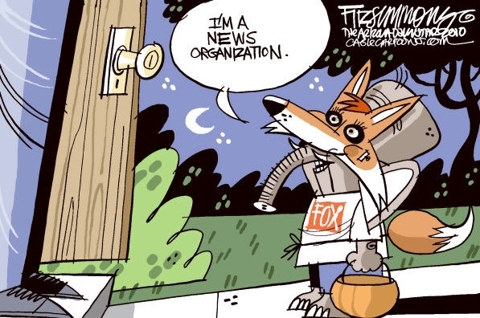 Super Super Super Computer
China's National University of Defense Technology may have designed the world's fastest supercomputer with speeds 43% greater than previous systems, said Nvidia Corp. (NASDAQ:NVDA), which supplied parts for the machine. The university's Tianhe-1A set a performance record of 2.507 petaflops, or more than 2 quadrillion calculations per second, Sumit Gupta, senior product manager for Nvidia, said on a conference call with reporters. That would make it faster than any system on the global Top 500 list of supercomputers published in June, Gupta said. China is investing in supercomputers to improve research and simulation for climate modelling, genomics, alternative energy, seismic imaging and defence. Since China began investing in the technology in 2002, it has risen to third globally in overall high-performance computing power, trailing the U.S. and the European Union.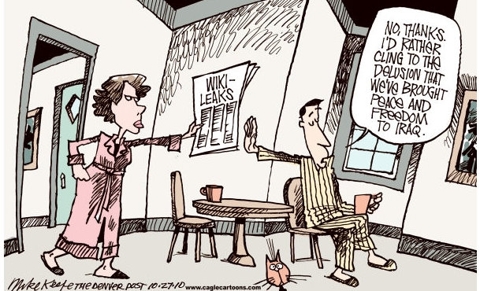 Company / Equity News
French insurance giant AXA (AXA) Thursday reported a better than expected rise in nine month revenue, driven by higher life sales in emerging markets and the U.K., as well as a stronger non-life insurance business lifted by higher prices.
France Telecom (FTE), the country's largest phone company, said third quarter profit rose 1.9%, driven by its expansion into Africa and the Middle East and beating analysts' estimates. Earnings before interest, taxes, depreciation and amortization in the quarter rose to €4.26 billion from €4.21 billion in the same period last year. France Telecom is looking for new customers in Africa and the Middle East as part of a plan to increase its client base by about a third by 2015.
French drugs giant Sanofi-Aventis (NYSE:SNY) Thursday said it raised its full year outlook and reported a forecast beating profit for the third quarter, as gains from currency movements and strong sales of its diabetes drug Lantus helped offset the loss of revenues from its blood clot prevention drug Lovenox in the U.S. Net profit was €1.61 billion in the latest quarter compared to €1.42 billion a year earlier.
BASF (OTCQX:BASFY), the world's biggest chemicals company, Thursday confirmed its outlook for 2010 after reporting a sharply higher net profit for the third quarter. "We are now profiting from the favourable economic environment because we further improved our competitiveness in the crisis and made our portfolio even more cyclically resilient through the rapid integration of Ciba," Chief Executive Juergen Hambrecht said in a statement. Net profit rose to €1.2 billion in the third quarter from €237 million in the year earlier period, far exceeding analysts' expectations of €879 million.
German chemical and pharmaceutical company Bayer Thursday confirmed its full year guidance as a continued recovery in its plastics and foam unit MaterialScience helped sales jump 16%, but significantly posted a milder than expected 12% rise in third quarter net profit. The German conglomerate benefited from the massive rebound in demand for chemicals. ts MaterialScience unit has recovered more quickly than expected, Bayer said, adding the unit will meet its original target of returning to the pre-crisis sales level by 2012 much earlier than expected.
Daimler's reported earnings for Q3 came in above estimates. Group EBIT for Q3 was €2.42bn (Q3 2009 €470m), net profit rose significantly to €1.61bn (versus €56m last year). Unit sales rose by 19% in the first nine months. The core unit Mercedes Benz Cars maintained its strong EBIT margin of 9.5%; earnings in the financial unit have also improved. China as a percentage of total sales rose from 6% to 13%. Daimler's new outlook for 2010 is more in focus: The company has upgraded its 2010 group EBIT target to €4.5bn (previous €4bn) for its key unit, Mercedes-Benz Cars, and Daimler Trucks is expected to generate an EBIT of over €1.1bn.
AstraZeneca Plc (NYSE:AZN), the U.K.'s second- biggest drugmaker, reported third quarter net income of $1.55 billion, compared with $2.12 billion a year earlier. Earnings excluding some items were $1.50 a share, matching the $1.50 average estimate of 24 analysts surveyed by Bloomberg.
Lufthansa (OTCQX:DLAKY) reported improved Q3 results and raised full year guidance to an operating profit of more than Euro 800M. Overall the organic trends in the business are favourable and management's confidence in the outlook is improving. Passenger volumes in the third quarter were up 4.7% like for like (22% headline including acquisitions) and load factors improved by 2.2 percentage points to 79.9%. Overall like for like revenue in the Passenger Airline Group improved 8.6% with improved yields contributing 3.4%. Cargo yields improved more markedly as load factors recovered strongly from 2009 crisis levels boosting revenue by 54% with the unit bouncing back into positive EBITDA territory. Indebtedness also fell sharply as the Group used surplus cashflow to reduce debt to Euro 1.5Bn.
Royal Dutch Shell (NYSE:RDS.A) has reported Q3 earnings this morning. Adjusted net income came in at $4.9bn versus consensus of $4.3bn, equating to a 14% beat. Both upstream and downstream results were ahead of consensus driven by increasing production (up 5% yoy) and better refining utilisation. LNG production was one of the best performers with sales volumes rising 22%. Management have decided to pay a dividend of 42c in Q3 which is inline with what was forecasted. On the whole the results provide a positive read-through for the sector particularly given Royal Dutch Shell's performance in downstream. BP (NYSE:BP) report next Tuesday and we expect the oil major to deliver a set of results that demonstrate that the company is returning to its regular day to day business following the Macondo disaster.
A group of Anglo Irish Bank Corp.'s creditors will decline to participate in a debt swap proposed by the nationalized lender, said Houlihan Lokey, an investment bank that is representing the noteholders. Anglo Irish this month offered to exchange €1.6 billion of subordinated debt for new bonds at 20 cents on the euro to generate capital. The group of note holders, which hold about €690 million of lower Tier 2 debt, plan to vote against the offer, Houlihan Lokey said in an e-mailed statement late yesterday. "Anglo Irish is attempting to strong-arm note holders to vote in favour of the exchange offer by threatening to eliminate minority dissenting note holders' rights to repayment of monies loaned by them," the statement said. The group includes pension-plan money managers, insurers, retail investors and secondary purchasers, and Brown Rudnick LLP is providing it with legal advice, it said. Bluffing & holding out for better terms may prove risky & fruitless methinks
Two more of Smurfit Kappa's (OTCPK:SMFTF) industry peers reported this morning. SCA, the Swedish corrugated packaging and hygiene manufacturer reported net sales of SEKm27,204 compared with estimates of SEKm27,757. Of most relevance for Smurfit was the performance of its packaging division and this was robust. Net sales rose 19%, excluding exchange rate effects. Higher prices and volumes increased sales by 10% and 9% respectively. Management expects continued favourable demand in all of SCA's business areas. Higher prices in packaging are expected during the fourth quarter. Meanwhile UPM, the Finish paper maker reported a Q3 operating profit of €204m, ahead of consensus forecasts of €190m. Net sales were up 21% year on year at €2.31bn, broadly in line with expectations of €2.3bn.
Five years after unveiling a plan to shift into cloud computing, Microsoft (NASDAQ:MSFT) may finally be making headway. Microsoft's then Chief Technology Officer Ray Ozzie penned a memo in October 2005, saying the company was at risk if it didn't reinvent itself as a provider of software and computing services over the Web. Heeding the warning, Microsoft has signed up customers including Toyota Motor Corp. (NYSE:TM), 3M Co. (NYSE:MMM) and Lockheed Martin Corp. (NYSE:LMT) for its cloud product. By March, 90% of the company's engineers will be working on cloud related products, says Chief Executive Officer Steve Ballmer. And the server unit may generate $10 billion in annual revenue from cloud services in a decade, says Microsoft President Bob Muglia. "We will see those numbers and more," Muglia said in an interview.
Disclosure: None