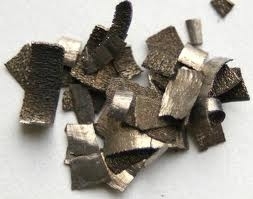 Even as commodities and base metals seem to be the flavor of the season especially with the falling US Dollar, a lot of traders and investors have been excited about the investment opportunities in rare earth metals, amid rising demand and geographically concentrated supplies. Rare earth elements, or rare earth metals, are a collection of seventeen chemical elements in the periodic table, namely scandium, yttrium, and the fifteen lanthanoids. The use of rare earth elements in modern technology has increased dramatically over the past years. The story of rare earth metals is mostly one of China producing and exporting while Japan, America and everyone else is importing.
Rare earth metals are vital to new technologies such as iPhones and flat screen televisions, green energy technology such as wind, solar and geothermal and critical to the future of hybrid and electric cars. The price hikes in rare earths has been meteoric: Cerium, widely used in glass making, is up nearly tenfold since 2009. Prices of neodymium and terbium, needed to make magnets, are up more than 40 %. In fact, rare earth metals play a vital role in cutting edge technology, from hybrid cars and catalytic converters, to superconductors, and precision-guided weapons.
RE Metals And China: Rare Earth Elements and Heavy Rare Earths are a strategic choke point held in China's hands, as they produce 97% of REEs. The near-monopoly China has in producing 97 % of the world's supply of rare earths has long been known among industrial users, but it came under the international spotlight after reports that Beijing halted shipments to Japan over a territorial dispute with Tokyo last month.
A Case Of Rare Earth Metals Bubble: Rare Earth Metals have held up well during the financial crisis, as they aren't exchange traded commodities and aren't subject to speculative trading like gold, silver and other metals. This removes much of the manipulation concern akin to precious metals, especially Gold and Silver.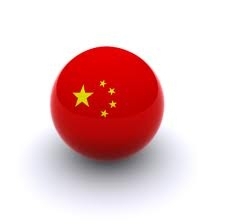 Meanwhile, China's increasing reluctance to supply the rest of the world with rare earths is whipping up a gold rush-like frenzy to find new producers of the elements. The ultra-quick global push to find alternative supplies also has investors asking if a classic commodities bubble is in the making. After all, China is well know to manipulate trade to its advantage and with a geographical kick start with a majority of RE resources under its control, the Rare Earth metals could very well be the big story in the coming years. China has manipulated its currency in the past in its well-known Chinese Currency Drama. China, from its earliest civilizations, has always been a clever economy and it's certain that it would not enter into economic suicide by blindly imitating the west. It is also quite clear that the Chinese government would not allow their currency to go down with the dollar ship, as most of the export dependent companies of China, which form a big chunk of the current Chinese economy may lose steam as most of them work on very thin margins. Although economists continue to be skeptical about the goodness of the Chinese currency moves, there is no doubt that China is ready to resume greater flexibility with its yuan.
Meanwhile Thompson Reuters has quoted Jonathan Barratt, managing director of Commodity Broking Services in Sydney, as saying that eventually U.S. policy will determine whether the bubble bursts in rare earths with a Pentagon report due, on its plans for securing rare earths to U.S. Congress this month.
They have the metal in the ground and if they decide they can cope with the environmental impact and start digging it up, you will see prices adjust quite rapidly.
The United States does hold a relatively small amount of rare earth metals and one such holding, Molycorp (MCP), is publicly traded. It has its hands in everything from green energy to electric vehicles, to high tech, to defense. In fact, shares of Lynas Corp. (OTCPK:LYSCF) and Molycorp Inc., the biggest non-Chinese rare earth firms, have more than doubled since July, when China announced it was reducing exports by 72 % in the second half.
India To Export RE Metals: It seems that we can't keep the Asian giants out of any commodity or sector specific equation. Even as China is cutting back 72% of its exports of Rare Earth metals citing environmental issues as the reason for the cutbacks, India aims to restart production and exports of rare earths late next year for the first time since 2004 . The Indian government is reportedly spending 1.4 billion rupees ($32 million) on a 5,000 MT capacity plant in Orissa, amid global concerns China may be taking advantage of its dominance of resources to squeeze export supply.
Disclosure: No positions