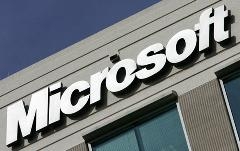 Two companies reported earnings over the last two days that have helped to give insight into the economic recovery.
Microsoft (NASDAQ:MSFT) had a great quarter as the company beat Wall Street estimates. The company saw its net income increase 52% due to strong software sales. The Windows operating system and Office suite applications continue to be a hit with customers. The weak spot was in Microsoft's online businesses. They are still not significant profit drivers for the company yet. Despite the solid results, shares only rose 3% in after hours trading. It was a great quarter for Microsoft but I still wouldn't run out and buy shares. At $27 a share, Microsoft is not cheap. It's right in line with its earnings growth.
Chicago Bridge & Iron (NYSE:CBI) announced earnings Wednesday. I was looking through the recent earnings announcement and the company was able to increase profitability despite a decline in top line growth. Revenue came in at just $909 million which is below last year's $1 billion dollar figure. Analysts were expecting revenue of $1.02 billion dollars for the quarter. The company was able to beat on the bottom line due to cost cutting measures by the company. I have been long the company's shares for over a year and will continue to hold them. I would not however initiate a position in the company's shares at the current $25 price.
The results by both companies help paint a better picture of the global economy. The software industry is stronger than expected as businesses and individuals continue to spend. The industrial sector is weak as expected. The results from U.S. Steel (NYSE:X) and AK Steel (NYSE:AKS) have shown that industrial demand is slowing down.