Orion Engineered Carbons S.A R.L. (Pending:OEC), a global producer of carbon black, plans to raise $405.0 million in its upcoming IPO.
The firm, which will become a Luxembourg joint stock corporation prior to the offering, will offer 18.0 million shares at an expected price range of $21-$24 per share. If the IPO prices at the midpoint of that range at $22.50 per share, OEC will command a market value of $1.3 billion.
OEC filed on April 22, 2014.
Lead Underwriters: Goldman, Sachs & Co; Morgan Stanley & Co. LLC
Underwriters: Barclays Capital Inc; J.P. Morgan Securities LLC; KeyBanc Capital Markets Inc; Macquarie Capital (USA) Inc; UBS Investment Bank
Summary: What Is Carbon Black?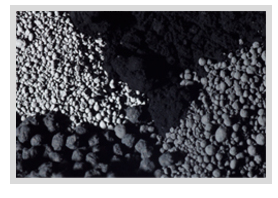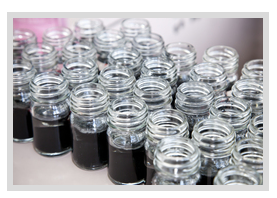 (Source)
OEC is a global producer of carbon black, a form of carbon added to various materials in order to enhance specific properties. The firm categorizes its business into two segments: specialty carbon black, used as an additive in polymers, coatings, printing, and other special applications, and rubber carbon black, used to reinforce rubber used in tires and mechanical rubber goods.
Specialty carbon black adds qualities like pigmentation, UV light protection, and electrical conductivity to the materials it is added to. OEC is among the world's largest producers of specialty carbon black, having captured an approximate 23% share of global industry sales in 2013 by volume. The firm's portfolio of specialty carbon black is generally weighted towards more expensive premium products, and accounted for 20.4% of the firm's sales volume and 30.9% of the firm's total revenue for the three months ended March 31, 2014.
OEC is also one of world's largest producers of rubber carbon black, with an approximate global industry sales share of 7% in 2013. Rubber carbon black products made up 69.1% of the firm's total revenue and 79.6% of total sales volume for the three months ended March 31, 2014.
OEC's global supply chain includes 13 production plants, wholly-owned by OEC, and one jointly-owned plant. The firm is currently negotiating the acquisition of Qingdao Evonik Chemicals Co. Ltd., a Chinese carbon black producer in which Evonik holds a majority interest, but the terms of the acquisition have not yet been determined, OEC may ultimately prove unsuccessful in acquiring the firm.
OEC sold 968.3 kilo metric tons (KMT) and 249.3 kmt of its carbon black products in calendar 2013 and the three months ended March 31, 2014, respectively.
Valuation
OEC offers the following figures in its F-1 balance sheet for the three months ended March 31, 2014.
Revenue: $455,293,000.00
Net Loss: ($556,000.00)
Total Assets: $1,419,492,000.00
Total Liabilities: $1,521,674,000.00
Stockholders' Equity: ($102,182,000.00)
More Carbon Black Competitors
OEC must compete with other producers of carbon black products, some of which have access to greater financial resources than OEC. Major competitors include the likes of Cabot Corporation (NYSE:CBT), Continental Carbon Company, and Birla Carbon.
OEC's rubber carbon black products also must compete with precipitated silica, another additive commonly used to reinforce rubber. Though carbon black is significantly less expensive than silica, silica offers greater rolling resistance than carbon black, and has therefore gained a measure of popularity in car tire treads. Silica manufacturers include Rhodia Group, Huber Engineered Materials, Evonik Industries, and PPG Industries (NYSE:PPG).
OEC had historically been operated as a line of German specialty chemical firm Evonik Industries, but was acquired by investment funds associated with Triton Partners and Rhone Capital L.L.C in July of 2011.
OEC is currently the subject of an ongoing EPA action surrounding the compliance or lack thereof of some of OEC's production facilities, which may result in civil penalties and mandated changes to the firm's facilities or practices.
Management: Solid Industry Experience
Jack Clem has served as OEC's CEO since July 2011 and had been the head of Evonik Degussa GmbH's global carbon black business since August 2009. He has more than 35 years of experience in the performance and specialty minerals and chemicals industry, and has held senior management positions in North America and Europe at J.M. Huber Corporation and engineering and plant management positions at Occidental Chemical Corporation.
Mr. Clem received an M.B.A. from West Texas A&M University and a bachelor's degree in mechanical engineering from Texas Tech University.
Conclusion: Investors Should Hold Off
We are neutral on this IPO.
Despite its significant scale and market share, OEC has yet to turn a profit, though its numbers for the beginning of 2014 certainly appear promising.
The firm does face significant and growing competitors in many of its markets, especially among Chinese manufacturers. T
The rising popularity of precipitated silica as an alternative to rubber carbon black is also a concern; Evonik announced an initiative to increase production of precipitated silica to meet rising demand in 2010.
Though the civil penalties that may result from the current EPA action likely will not pose much of a threat to OEC, the potential need to make significant alterations to the firm's facilities as a result of the action could be problematic.
We suggest investors wait on this IPO, despite strong underwriting.
We invite readers wishing to join the discussion on IPOs to click the +FOLLOW button above the title of this article -- and those looking for the latest developments to click +Get real-time alerts.
Note: As a large sample of information sources does not yet exist for OEC, we have taken much of the information for this article directly from OEC's S-1 filing.
Disclosure: The author has no positions in any stocks mentioned, and no plans to initiate any positions within the next 72 hours. The author wrote this article themselves, and it expresses their own opinions. The author is not receiving compensation for it (other than from Seeking Alpha). The author has no business relationship with any company whose stock is mentioned in this article.