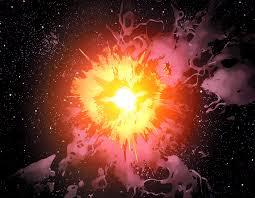 Facebook (NASDAQ:FB) blew away analyst estimates for earnings by $0.10, a huge number if you're talking about a base of only $0.32. What did Facebook do to make this happen? Often, when a company blows away expectations by this wide a margin there's one big change that was unanticipated. That isn't the case here though, several small things occurred which combined to cause Facebook's profit to spontaneously combust.
In his 1995 book Ablaze!, Larry Arnold claimed that there were 200 cited reports of spontaneous human combustion. This sounds like a crazy notion but has been written about by well respected, scholarly publications like the British Medical Journal. Spontaneous combustion occurs in hay piles, rags left in linseed oil or pistachio nuts and now we know that it can happen with tech earnings as well.
Profits magically exploded
Facebook reported earnings of $0.42 that beat consensus of $0.32 by a wide margin, 31%. In my experience, when a tech company beats earnings by a wide margin, the stock trades up by roughly 10% which is in line with its premarket price of $77. What caused this blowout though? Facebook is one of the most widely covered businesses with the eyes of the world on it (literally).
Spending per user in North America is growing at a crazy rate
Part of it was revenue upside, advertisers in North America are tripping over themselves to reach consumers. It's all in the numbers, advertisers in North America are spending 6x the amount per user than in Asia and twice what is being spent in Europe. If the rest of the world catches up, Facebook could grow earnings for years even if the number of users doesn't grow.

Then there are the margin improvements
Facebook is getting more bang for the buck as people embrace its mobile advertising and spend more on overall online ad campaigns. As you can see by the chart below, both the cost of providing advertising and the operating expenses necessary to run the business are growing more slowly than revenue. What this means is that each new dollar is more profitable than the last.

It's likely to continue.
Since the rest of the world is behind North America in terms of spending on a per user basis, we should expect to see accelerating growth as we head into the all important back to school and Christmas marketing seasons. Considering that Facebook has this much slack in ad volume in other regions, it could continue to show growth for multiple years even if its monthly user growth slows.
Facebook's mysterious earnings blowout that mystified sellside analysts is no more magical than spontaneous human combustion, it's just a combination of increasing adoption and cost control, the same basic fundamentals that all companies should aspire to master.
Disclosure: The author has no positions in any stocks mentioned, but may initiate a long position in FB over the next 72 hours. The author wrote this article themselves, and it expresses their own opinions. The author is not receiving compensation for it (other than from Seeking Alpha). The author has no business relationship with any company whose stock is mentioned in this article.