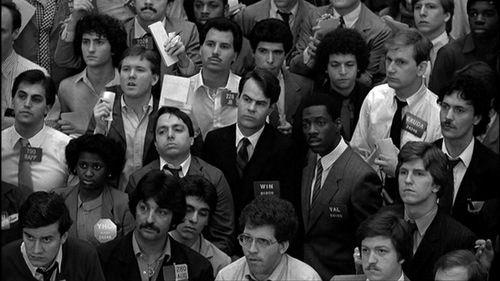 Picture: From the movie "Trading Places"
Herbalife Ltd. (NYSE:HLF) is on tap to report its quarterly earnings on Monday and I expect it to be the most anticipated earnings release of the year. The company has been in the media for months after hedge fund manager Bill Ackman charged that Herbalife is a pyramid scheme with phantom customers - similar to Enron. According to research by economist Walter H. A. Vandaele, 97 percent of Herbalife's products are purchased for end-use consumption; therefore, it is not a pyramid scheme. That said, Herbalife has more pressing matters to address as it reports quarterly earnings on Monday.
Revenue
Herbalife's Q1 2014 net sales of $1.26 billion grew 12% above Q1 2013 revenue of $1.12 billion. Average analysts' estimates are for net sales of $1.36 billion for Q2 2014; this equates to a 12% increase above Q2 2013 net sales of $1.22 billion, consistent with Q1 2014 results.
Earnings
Analysts are expecting earnings per share of $1.57 for the quarter, a 17% increase over prior year results of $1.34 per share. The company's Q1 2014 earnings declined 37% to $75 million ($0.74 per share) from the $119 million achieved in Q1 2013 ($1.10 per share). Operating income margin also declined to 10% of net sales in Q1 2014 versus 16% for the prior year. The key driver of the decline in earnings was a sharp increase in SG&A from $365 million (33% of net sales) in Q1 2013 to $502 million (40% of net sales) in Q1 2014.
SG&A Uptick
The company has operations in six regions, of which South and Central America is one. The company's SG&A expense includes, but is not limited to, labor and benefits, sales events, professional fees, travel and entertainment, member promotions, occupancy, depreciation and amortization and foreign exchange gains and losses. Most of Herbalife's "sales to members" outside the U.S. are made in the respective local currencies. That said, the SG&A uptick was due primarily to an $86 million net foreign exchange loss related to the remeasurement of the company's Bolivar-denominated monetary assets and liabilities, $30 million in higher expenses related to China independent service providers and $13 million in higher salaries and benefits. Whether such foreign exchange losses will impact Q2 2014 results remains to be seen.
Valuation
Herbalife trades at 14.4x earnings, which is appropriate given the company's expected earnings growth. After having its business model and earnings questioned publicly by the hedge fund community, Herbalife must deliver on revenue and earnings expectations. If it repeats its Q1 2014 performance with a decline in earnings, I expect a strong sell-off of the shares after-hours.
Disclosure: The author has no positions in any stocks mentioned, and no plans to initiate any positions within the next 72 hours. The author wrote this article themselves, and it expresses their own opinions. The author is not receiving compensation for it (other than from Seeking Alpha). The author has no business relationship with any company whose stock is mentioned in this article.