by Jeffrey P. Snider
Not much needs to be said about Japan, as they continue to get what they wanted.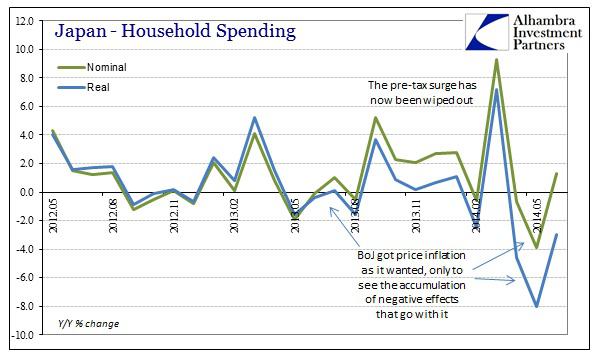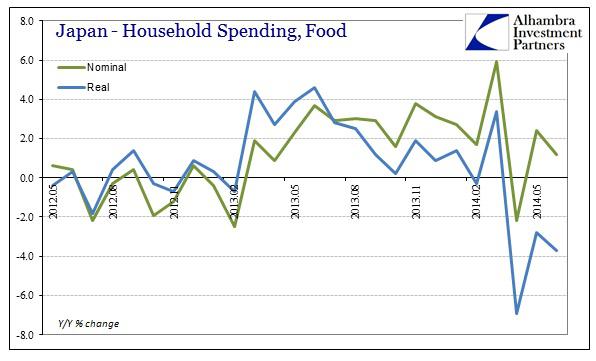 While mainstream "news" outlets have been framing this as "not as bad as it could have been" based on the expectations of economists, that is an awfully thin, but familiar, basis for taking the "bright side."
What has been seemingly far less reported is the first indication of wages in June. It was, contrary to the thinning bright side, not at all good:
The average monthly income of salaried households came to 710,375 yen, down 6.6 percent in real terms, the Ministry of Internal Affairs and Communications said in a preliminary report.
One more bounce that isn't coming, but at this point that is a universal observation. All that is left is to 1. Revise prior goals and proclamations toward "at least it didn't get worse"; 2. Engage more expectations for more of the same "stimulus" without mentioning the downward revisions to goals and standards.
"I do think that second quarter GDP is going to look really, really bad. If it looks like activity hasn't picked up in July and we're still seeing some weakness in exports, the government will try to put together another fiscal stimulus package," Izumi Devalier, Japan economist at HSBC, told CNBC.

"We are focused on the inflation data and we think the BOJ is going to come back on the table," said Briscoe.