By Sumit Roy
Gold traders closely eye GDP, jobs and the Fed.
Gold barely budged over the past week as the trading range for prices narrowed further. Without the aid of any new market-moving headlines, there hasn't been an impetus for traders to move gold sharply in either direction.
That may change in the coming days as a host of economic data gives traders plenty of news to digest. Up first is the Bureau of Economic Analysis' first estimate of second-quarter GDP for the U.S. Economists expect that the BEA will report that the world's largest economy expanded by 3 percent annualized in the quarter, reversing the first quarter's 2.9 percent contraction.
Later on Wednesday, the Federal Reserve will make its July monetary policy decision. The central bank is widely expected to taper its bond-buying program by $10 billion to $25 billion per month.
At the end of the week on Friday, the Bureau of Labor Statistics will release its monthly U.S. jobs report. Employers are expected to have added 231,000 jobs in the month, while the unemployment rate is expected to remain steady at 6.1 percent.
For gold, this week's data will be considered in the context of their impact on interest rates and currencies. Robust U.S. data will be seen as driving rates and the dollar higher, which all else equal, is bearish for the yellow metal. In contrast, weaker-than-expected data will keep downward pressure on rates and the greenback, supporting gold.
Gold (YTD)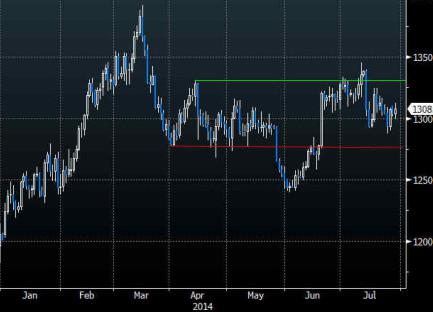 Silver (YTD)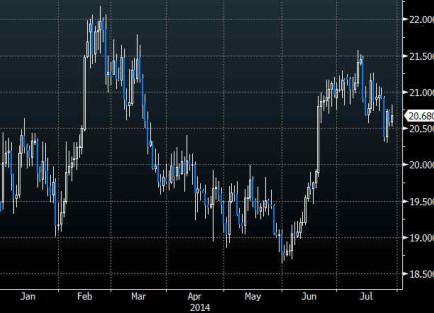 Platinum (YTD)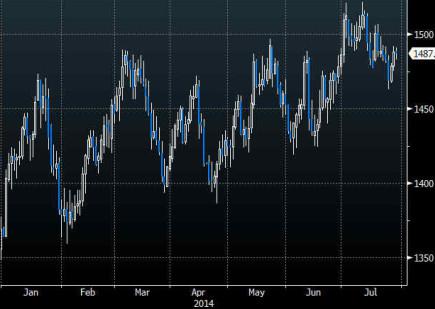 Palladium (YTD)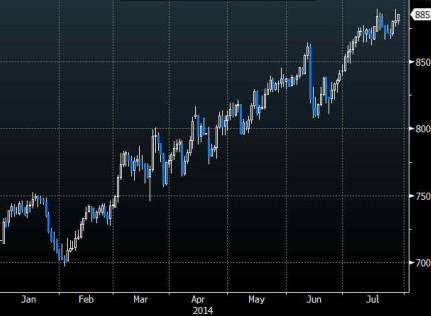 ETF Holdings
Gold ETF holdings rose fractionally to 55.7 million over the past week. Silver holdings fell by 1.1 million troy ounces, or 0.18 percent, to 629 million. Platinum holdings rose by 4K ounces, or 0.14 percent, to 2.86 million-a record high. Palladium holdings advanced 1K, or 0.04 percent, to 3.1 million-also a record high.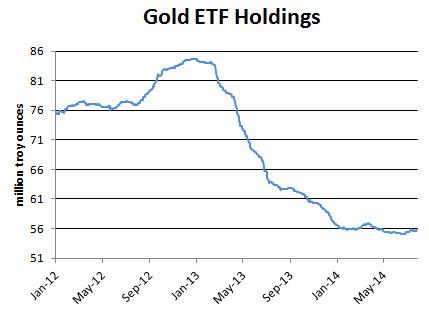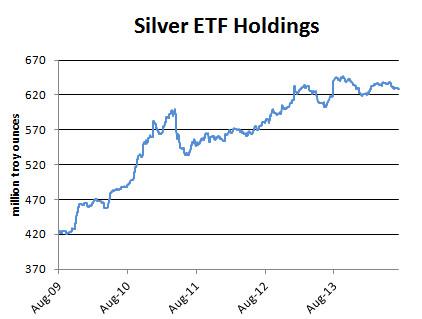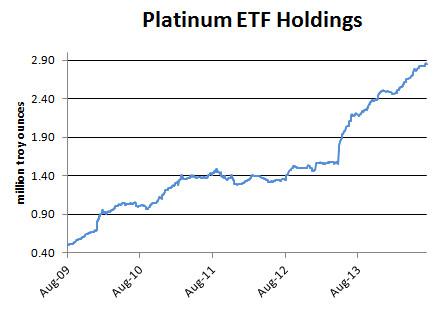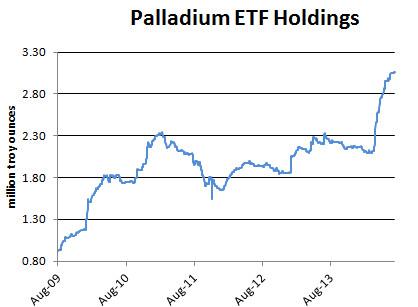 Key Ratios
The gold/silver ratio climbed to 63.2; the gold/platinum ratio was unchanged at 0.88; the gold/palladium ratio moved down to 1.48; and the platinum/palladium fell to 1.68.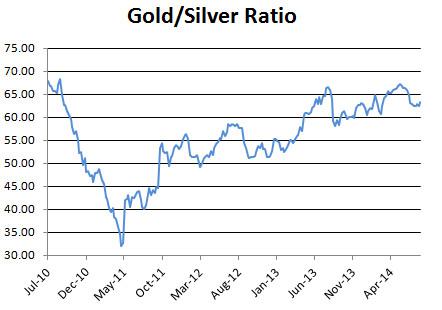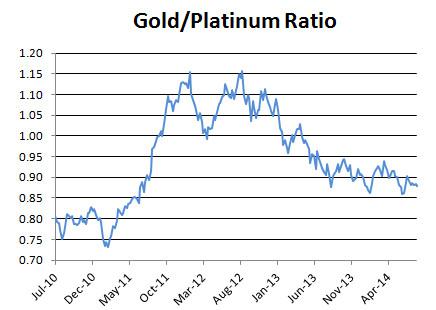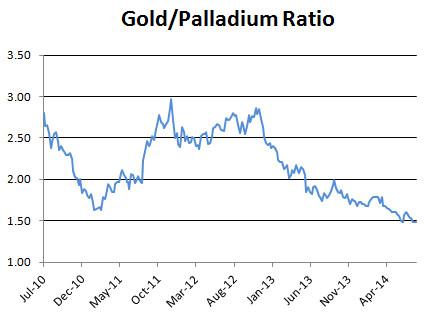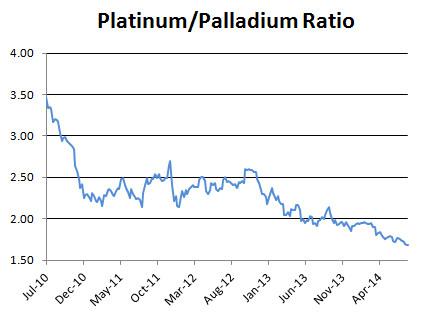 Currencies
The U.S. Dollar Index was advanced to 81.2 while the EUR/USD exchange rate fell to 1.3417.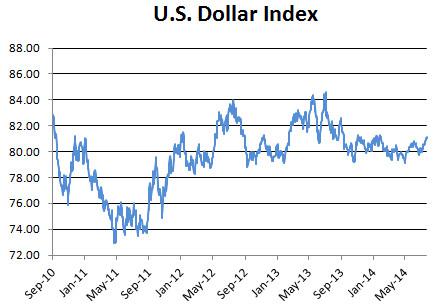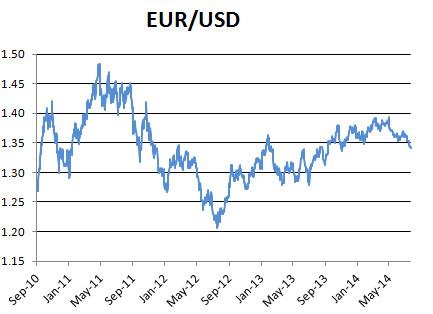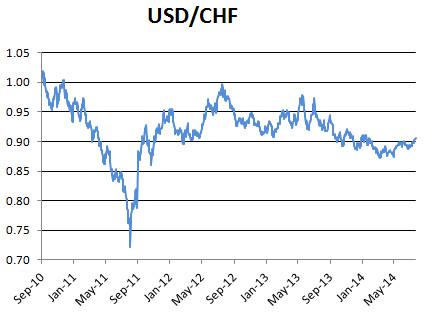 Sovereign Debt
German 10-year bond yields hit record lows over the past week, while U.S. yields held steady. German yields were last trading at 1.11 percent, while the U.S. 10-year yield was last trading at 2.45 percent.
Against the German benchmark, yield spreads on PIIGS country bonds fell slightly. Portuguese, Italian, Irish, Greek and Spanish yield spreads were last trading at 2.46 percent, 1.52 percent, 1.05 percent, 4.74 percent and 1.35 percent, respectively.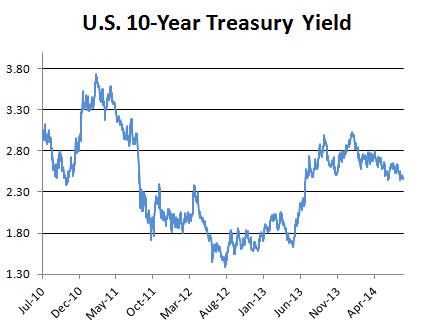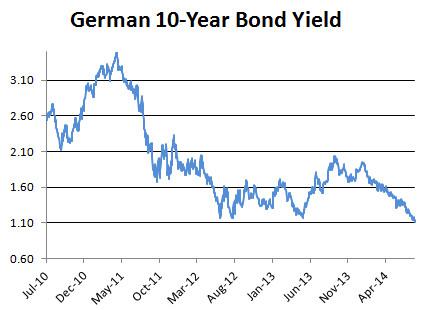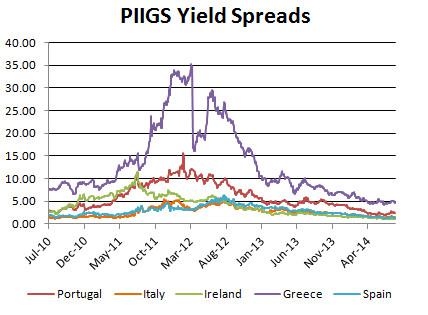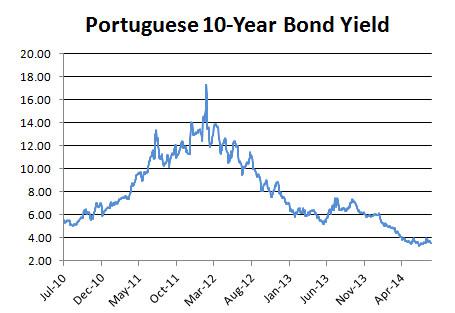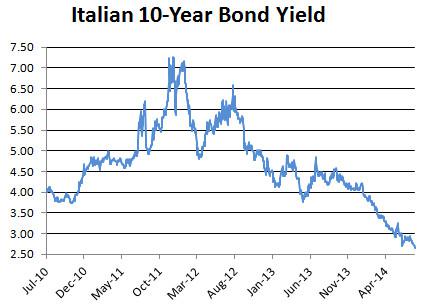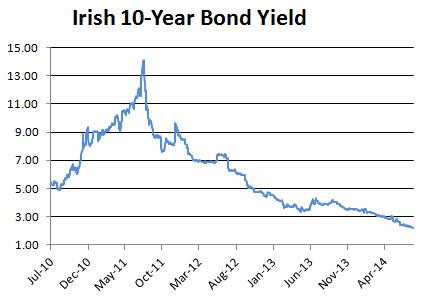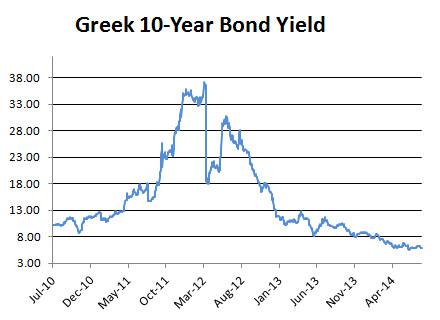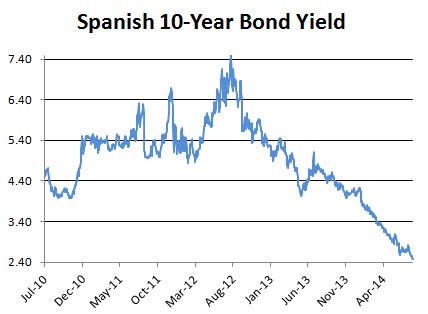 Inflation
There were no notable inflation figures released over the past week.