By Demian Russian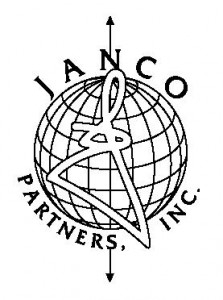 In response to Sirius XM Radio's (NASDAQ:SIRI) third quarter results, Janco Partners Director of Research Vijay Singh raised his price target on the Satellite Radio provider to $1.54, but lowered his rating from BUY to ACCUMULATE, due to the recent appreciation of the SIRI stock price (see earnings report here and earnings call transcript here). "Sirius XM Radio reported strong third quarter results," he said, noting the company's reported net income of $67.6 million or $0.01 per share, which beat the consensus estimate for break-even. What Singh found more important was that the company was able to increase ARPU (Average Revenue Per User) 6% to $11.81.
He also noted that adjusted EBITDA for the quarter had grown 60% year-over-year. "EBITDA conversion to free cash flow continues to improve as the historically burdensome interest charge declines with low cost debt refinancing (7-5/8% replacing 11-1/4% debt) and the satellite replacement cycle winds down next year," he said. Singh now estimates full-year 2011 EBITDA of $703 million on revenues just surpassing $3 billion. Applying his 2011 EBITDA estimate of $703 million to a 14x multiple results in his new $1.54 price target.
Barring any unexpected economic downturn, factors such as the launch of Sirius XM 2.0, increased Hispanic offerings, increased activations in used vehicles and the recovery of the auto sales market will continue to be key drivers in our model.

– Vijay Singh, Director of Research, Janco Partners Inc.
Singh saw a strengthening economy fueling an increase in the conversion rate from 46.2% to 48.1%. Noting that average subscriber acquisition costs improved by 14% from $69 to $59 year-over-year, he saw radio reactivations more notable in Q3, but still an unspecified percentage of the company's gross subscriber additions. He believes this to be one of the key drivers of declining SAC. While Singh sees Sirius XM "continuing to experience competitive advantages leveraging their OEM relationships that have been secured for the long term," he also sees the used auto market becoming a more meaningful driver of subscriber growth, in light of the Satellite Radio provider's already close to ten years of vehicle penetration growth up to this point. While his current estimates through 2011 are driven by the new vehicle OEM market, he said that "used vehicle penetration could make significant contributions to total subscriber growth for SIRI over the next several years." He also noted that reactivations of radios in the used auto sector would not be burdened by the subsidy costs normally associated with factory installed radios, resulting in higher margins.
Commenting on the coming launch of Satellite Radio 2.0, scheduled to be available in the fourth quarter of 2011, Singh noted that the announced 25% increase in bandwidth will translate into higher content delivery. He sees the release of these "next- generation" Satellite Radios as a possible growth driver, specifically noting the opportunity for Sirius XM in the growing Hispanic population. He noted that Sirius XM currently offers only three channels of Hispanic programming.
Disclosure: Long SIRI