A graph today from David Rosenberg, chief economist for Gluskin Sheff (Canada), shows that cash positions in equity funds are at an all time low, at least for the last 27 years.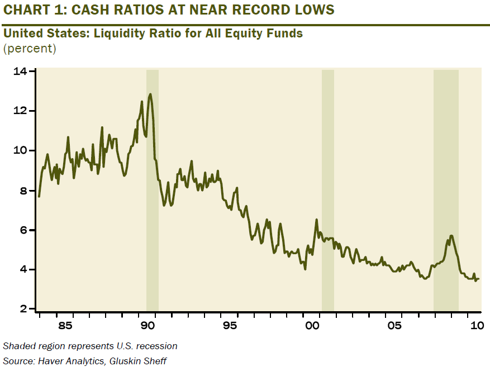 Previous minima in cash occurred at the following times:

* After the 1987 crash
* After the 1990-91 recession
* Top of the dot.com bubble
* Top of the market in 2007

Half of these events represented a good time for winning bets and half were losing bets. In and of itself, a cash position minimum for mutual funds does not appear to be a very reliable indicator.


Disclosure: Long several S&P 500 and Nasdaq stocks.