As an investor in Sirius XM Radio (NASDAQ:SIRI), I am intensely interested in how the auto industry in general, and the U.S. auto manufacturers in particular are performing. As Sirius XM survived its brush with bankruptcy by accepting a bail-out from Liberty Media's Chairman, John Malone, the U.S. automotive industry barely survived the most severe recession in recent history which came to a "critical mass" in 2009.
Liberty Media (NASDAQ: LCAPA) landed a 40% ownership in Sirius XM, and the U.S. Government and the American taxpayer became controlling interest shareholders with 61% of General Motors (NYSE:GM), and with over $15B invested in Chrysler.
Both GM and Chrysler washed through government structured and taxpayer funded bankruptcy proceedings, with Ford (NYSE:F) supporting the bailout provisions in appearances before Congress outlining the bailout's necessity to assure the stability of the industry, and the industry's supply chain.
Ford did not take any taxpayer dollars for itself, and has been benefiting from its efforts since. In addition, in an effort to clear existing "bloated inventories" and jump-start the vehicle manufacturers production cycle, a federal tax incentive program that became known as Cash-For-Clunkers was initiated in mid summer 2009. Every step of the way has been painstaking for investors in these companies, and devastating for some. Since July 1st 2009, Sirius XM Radio and its automotive partners have been making an extraordinary come back, and GM's return to the public markets is a strong sign of the progress the companies have made.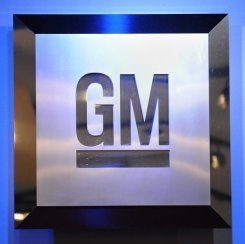 General Motors IPO: –Just thirteen months after General Motors exited bankruptcy, the company announced the filing of its Initial Public Offering at the end of August, and will complete the process on Wednesday, November 17th with shares being priced, and then going on sale to the public. Just after the markets closed on Friday, November 12th, Reuters' Clair Baldwin and Soyoung Kim reported in an update, that GM had orders for as much as $60B in stock already, citing sources close to the situation. There is also said to be excess demand for the over $3B of preferred shares being offered as part of the IPO.
This represents six times the amount of interest that had been expected, and a full over-allotment of the high demand shares is now anticipated. Many are seeing the demand for shares of GM, as a sign of confidence from investors that the auto sector has come out of its restructuring with lower costs, and higher profit potential moving forward.
Current estimates have GM shares pricing at the high end of the range of $26 – $29 per share. A full over allotment of shares would bring in an estimated $15.65B, placing a value on GM of $43.6B, on 1.5B shares outstanding. It is estimated that this will reduce the Treasury Department's stake from 61% to 40% upon completion of the IPO process.
As GM shares come back to the market for investors to consider, it is important to note that this IPO is a first step to shed the name of "Government Motors". After all is said and done, it is the U.S Taxpayer who will still be the largest shareholder in the company, along with the Government of Canada, Provincial Ontario, and the UAW VEBA Healthcare Trust. Analysts following this IPO have stated that this interest in GM's return to the public domain, bodes well for Chrysler's IPO that is scheduled for mid 2011.
The market will obviously price all that in. Some investors are going to say the investment is still worth it now and others will say stay away. I think investors who stay away will probably end up regretting that. I think at $26 to $29 the shares look very cheap. I would not be surprised to see the final pricing come up a little bit. My own valuation is currently $44 per share.— David Whiston, Analyst at Morningstar
GM, Ford, Chrysler Q3 Earnings:
GM Earnings: – On Wednesday, November 10th, in its final privately held company filing, GM released its third quarter financial results and reported $1.96B in profit, on revenue of $34.1B. This is after the company had posted first and second quarter profits of, $865M and $1.33B respectively. GM's profits this quarter outpaced Toyota's (NYSE:TM) profit of $1.1B, and also outpaced Ford, which posted $1.7B of net income for the same period.
Significant events for GM's third quarter were:
GM's stockholders approved a 3 for 1 stock split as of November 1st 2010, and increased the shares of common stock from 2.5B shares to 5.0B shares authorized to issue. It also increased the number of preferred shares to issue from 1.0B to 2.0B.
GM generated revenue of over $34.1B, with net income of ~2.0B and earnings per share of 1.20, on a fully diluted 3 for 1 stock split basis
GM reported earnings from operations of $2.3B and net cash flow from operating activities of $2.6B, resulting in Free Cash Flow of of $1.4B
In an earlier press release, GM completed the acquisition of AmeriCredit, with GM Financing Company commencing operations as of October 1st, 2010
In a slide presentation, GM outlined the performance of the companies third quarter results, and provided an outlook for the fourth quarter of 2010. The company expects Q4 Earnings Before Interest and Taxes (EBIT) to remain positive, but at a significantly lower run-rate than in each of the first three quarters. GM attributes this to a different production mix, new vehicle launch costs, and increased engineering expense in support of future products. It expects a $700M non-cash charge associated with the purchase of Series A Preferred Stock held by the U.S. Treasury. In a press release announcement,
We are extremely pleased with the level of progress the company is making. We will deliver a solid and profitable first year post-bankruptcy, and we are continuing to improve our balance sheet and most importantly, the quality of our vehicles.– Chris Liddell, GM Vice Chairman & CFO
FORD Earnings: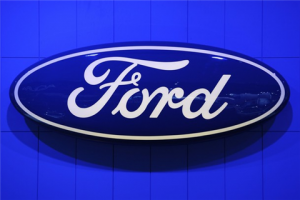 Through the first nine months of 2010, Ford Motor Company's profits are $6.4B, compared to General Motors $4.2B. While Ford's U.S competitors were restructuring their business models and financial structures in bankruptcy, Ford was taking market share and placing itself firmly as the #2 automaker behind Toyota in North America. In October, with sales for all U.S automakers reporting unadjusted sales growth on a year-over-year basis increasing, with GM up 4%, Ford (F) up 20%, and Chrysler up 39%, Toyota the #1 automaker had it's sales decline by (4%). Honda (NYSE:HMC) and Nissan (OTCPK:NSANY) both saw their sales increase by 16%.
Ford's third quarter earnings of $1.7B, from revenue of $29B or .43 cents a share, reflected a year-over-year improvement of $1.1B in profits. Ford has been improving its balance sheet throughout the first nine months of 2010. Ford announced plans to fully repay the remaining $3.6B of debt owed to the UAW VEBA Retiree Healthcare Trust. This completes the commitment made to the UAW by Ford on the trust when it was agreed to in 2007. The final payment was made on Friday November 12th.
The company also announced a further pay down of their revolving credit line by $2B, and are making two offers on two convertible debt securities, with cash being added as a premium for the debt holders to convert their notes to Ford's common shares.
These automotive debt and balance sheet restructuring efforts, will have Ford on an equal cash to debt position by the end of 2010, a full year ahead of schedule. That will place Ford at "net-debt-zero", returning it to a very favorable balance sheet position. Ford is working towards receiving an investment grade rating again as a result of its efforts. Ford will have had a debt improvement of ~$8.5B by the end of this year. An achievement attained without any bail-out monies from the U.S. taxpayer.
Ford's operating cash flow from automotive operations was a positive $900M for the quarter, and their automotive cash position was $23.9B, having a total liquidity position of $29.4B. Automotive operations are separate from Ford Credit, which reported pre-tax profit of $766M, and provided Ford with a $1B distribution during the quarter.
This was another strong quarter and we continue to gain momentum with our One Ford plan, delivering world class products and aggressively restructuring our business has enabled us to profitably grow even at low industry volumes in key regions. The key drivers for improvement in 2011 will be our growing product strength, a gradually strengthening economy and an unrelenting focus on improving the competitiveness of all our operations.– Alan Mulally, Ford President and CEO
Chrysler LLC Earnings: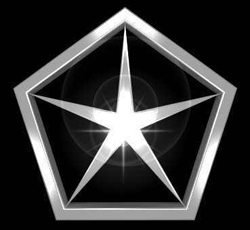 On January 20th 2009, Fiat S.p.A. (FIATY.PK) and Chrysler LLC announced their agreement to form a global alliance with Fiat taking a 20% stake in Chrysler. The agreement gives Fiat access to Chrysler's North American Dealer network in exchange for providing Chrysler with the platform to build smaller more fuel efficient vehicles.
Fiat retains the option to increase its stake up to 35% in the future. No cash was exchanged, but Fiat agreed to cover the cost of retooling a Chrysler plant to produce one or more Fiat models to be sold in the United States. Fiat also provides engine and transmission technology to assist Chrysler in introducing fuel-efficient small cars. The agreement placed Sergio Marchionne as Chrysler's new CEO, expanding his role as Chief of both companies.
On Monday, November 8th, Chrysler LLC reported its third quarter financial results, and revised its guidance for the full year 2010. Chrysler reported growth in total revenue on a Q over Q basis of $11.0B, compare to $10.5B in the second quarter. The company reported a 31% increase in operating income from the second quarter of $239M. "Modified EBITDA" was 8.5% of Revenues, and represented a 10% increase sequentially at $937M. On a non adjusted GAAP basis the company reported net income / loss, of ($84M), an . Interest expense was reported of $308M, and Depreciation and Amortization of $698M was part of the reconciliation process.
The company reported Cash on hand of $8.3B, bringing total liquidity to more than $10.5B. The company's market share in North America increased for the fifth consecutive quarter since the company's formation to 9.6%, from Q2′s 9.4%. Market share for the year in the U.S. is at 8.0 %.
The full year 2010 guidance was revised upwards to reflect continued improvements in operating performance. The company raised end-of-year operating profit to ~$.7B from the previous projection of $.0 – $.2B. They also project Free Cash Flow of $500M from a negative ($1.0B).
Significant Events from the third quarter for Chrysler LLC were:
Two investments were announced, including $850M in the Sterling Heights (Michigan) assembly plant (SHAP) to ready the plant for future vehicle models, creating 900 new jobs. A $600M investment in the Belvidere (Illinois) assembly plant for future production of vehicles, a 638K sq. ft. body shop, machinery, tooling, and mat. handling equipment. A total of $2.1B in U.S. facilities has been made since June 2009.
With the reintroduction of the Fiat brand scheduled, and schedule production launch of the Fiat 500, Chrysler Group began establishing a Fiat dealership network of 165 dealers nationwide, in 119 identified markets. Ally Financial was identified as the preferred financing provider for Fiat vehicles in the U.S.
The company's Gross Industrial Debt, a GAAP measurement, was $12.03B as of September 30th 2010. Net debt which is the result of subtracting Cash, came in at ~$3.8B.
Chrysler's financial success is dependent upon the vehicles we design, build and sell. In a mere 16 months, the Company is delivering 16 all-new or refreshed products led by the critically acclaimed all-new 2011 Jeep Grand Cherokee and including the Fiat 500, signaling the return of the Fiat brand to the U.S. and Canada. We are committed to ensuring that every new vehicle this company launches has the same high quality and technological advances as the Jeep Grand Cherokee. Our 2010 accomplishments are just the beginning of building Chrysler Group into a vibrant and competitive auto maker. – Sergio Marchionne, CEO, Chrysler Group LLC.
With the progress being made within the automotive sector being realized in these third quarter financial reports, any uptick in the economy would provide a big boost for these companies. With vehicle manufacturers in the U.S. all having contracts with Sirius XM Radio, improvements in their business translates to growth in satellite radio's bottom line. The automakers are proving that with reduced total sales numbers, they can produce positive free cash flow from operations, with only Chrysler Group LLC not producing net profit as of yet.
Next year should be a good year to keep an eye on these companies as their hard work this year begins to pay dividends on profit. With Ford being in a "net-debt-zero" financial condition, and everyone getting excited about the GM IPO this week, I will be keeping an eye on Ford's shares, as the balance sheet comparisons are made between the two companies.
Disclosure: Author is long: SIRI, F