In April 2010 when I first covered apps developers Glu Mobile (Nasdaq:GLUU) and Artificial Life (OTCPK:ALIF) , GLUU shares were quite a bargain. Then, Glu traded around a $1 and had an enterprise value-to-sales ratio of 0.45. The company appeared well-positioned to ride the iPad wave to success.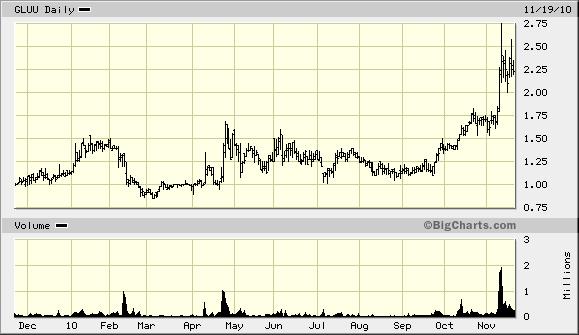 Investors caught on to that theme, and GLUU is no longer the bargain it once was. Shares have more than doubled in price, and the share count has increased. As a result, Glu Mobile now trades at an enterprise value-to-sales ratio of 1.06 (per Yahoo! finance). I won't turn away the profits, but do note that the fundamentals didn't improve quite as much as the share price. In Q3 2010, Glu Mobile reported a decrease in revenues ($15.5 million compared to $19.6 million in the third quarter of 2009), though losses from operations moderated (especially on a non-GAAP basis) [Click here for Earnings Call Transcript]. Management's guidance calls for more losses in Q4 and for the fiscal year.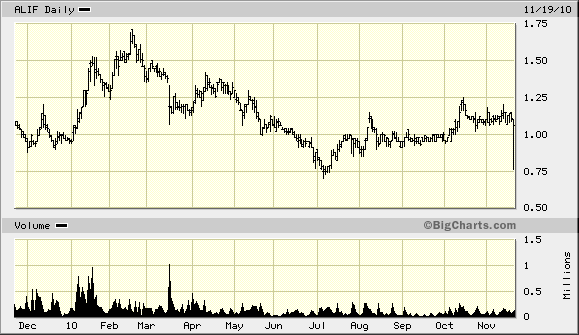 Artificial Life (OTCPK:ALIF) is a more attractive investment on almost every metric. Unlike Glu Mobile, Artificial Life's revenues are growing. Last quarter, ALIF posted a 21% increase in sales, year-over-year. Net sales are still below that of Glu Mobile, but Artificial Life is catching up quickly.
The company is profitable, posting net income of $0.08/share last quarter. Artificial Life is well diversified. It produces apps for a broad array of platforms, and across several different software types. Like most app vendors, Artificial Life sells games (and offers others for free). But it also has a leading diabetes application and sells an app commerce platform.
According to CFO Frank Namyslik, "We expect further strong growth for the remainder of the year and for 2011." CEO Eberhard Schoneburg explained:
Our business is doing very well and we continue to expand, especially in the m-commerce arena with our flagship product Opus-M(NYSE:TM) as the foundation of our growth. The strong demand for iPhone/iPad products coincides with the growing needs of all smartphone users for top quality applications. We see increased demand in many app outlets such as the Android Market. Therefore, in 2011, we will focus on further enhancing Opus-M(TM) and on the development of: new iPhone/iPad apps, more Android apps and ports, new augmented reality apps, and new green products for our subsidiary, Green Cortex, Inc. We will place particular focus on innovative social networking games and business apps across multiple platforms. We are preparing several substantial new partnerships and joint ventures. In short, it seems that 2011 will be a very exciting and a very busy year for us.
Note: My entry was 1.07. Unfortunately, I didn't have any pre-existing orders placed to take advantage of that short but dramatic low-volume intraday spike down. It's probably meaningless. Only a few thousand shares traded at those levels, and ALIF.OB recovered by the end of day.
DISCLOSURE: Long ALIF.OB, no position in GLUU.