Last week, scheduled municipal bond sales totaled $15.4 billion -- the most in seven years, according to Bloomberg.
And why? Because local and state governments are racing the clock to take advantage of the Build America Bonds program. The plan, which provides a 35% federal subsidy on interest costs, is set to expire at the end of the year (issuance through the end of October totaled over $150 billion -- around 25% of municipal bond sales). The problem is that the rush to the market has led to an oversupply in the municipal space that has overwhelmed demand.
The result? Last Monday was the worst day for municipal bonds since the panic of 2008, according to Forbes. And while the municipal debt market took a dive, municipal bond funds took a nosedive. And that dive was hastened by investors withdrawing at breakneck speed: Last week municipal funds lost $3 billion in redemptions -- the most since January 1982, according to Lipper FMI. (Prior to the sell-off, muni funds saw inflows of $35 billion year to date.)
And the sell-off was widespread. Of the 610 open-end municipal bond funds that Bloomberg tracks, only three have had a positive return over the past month. On average, funds have declined 3.7% in the last month. (Closed-end funds have fallen an average 6.4 percent.)

But the problem is not just that the market is flooded; it's that many municipal debt issuers are hardly staying above water. Forty-six states experienced budget shortfalls this year, and so far 39 have projected gaps for next year to the tune of $112 billion. That number is expected to grow to $140 billion once all states have prepared estimates, according to the Center on Budget and Policy Priorities. In addition, tax revenues declined 3.1% in fiscal 2010, and that's after falling 8.4% the year before.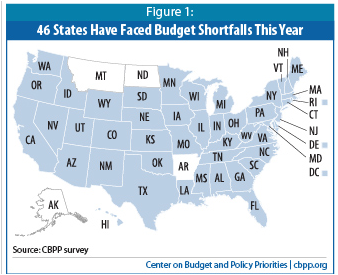 And it's not just the expiration of the Build America Bonds program that municipal issuers have to worry about. Next year, states will have to begin paying back federal loans (having borrowed $40.9 billion, interest free, through the stimulus plan).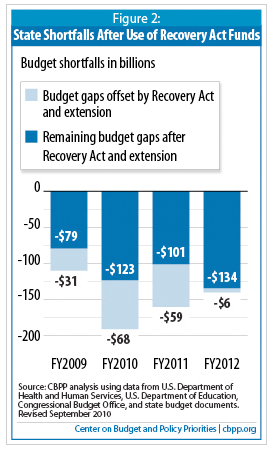 But none of this is news. Back in June, Warren Buffett warned of an impending crisis in the municipal debt market, saying that "five or 10 years from now … there will be a terrible problem." And he's not alone. The Center on Budget and Policy Priorities expects next year to be a greater challenge for municipalities as federal assistance tapers back.
Now it may be true that last week's action was based on an oversupply and cash outflows, not on credit quality. But that doesn't make the municipal space a great opportunity right now. There are enough headwinds facing municipal issuers that I would tread lightly here.


Disclosure: No positions.