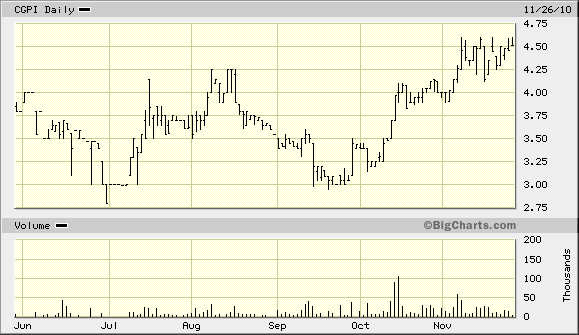 Markets only value a stock as cheaply as China Redstone Group (OTC:CGPI) for two reasons.
First, investors may doubt that the metrics are recurring. Maybe the revenues come from one-off contracts. Maybe gross margins are headed south. Whatever the reason, a stock's price may be appropriately low by conventional metrics if it looks like a strong performance may not be repeated.
Second, the market might — for whatever reason — not have caught up to the company's fundamentals. That happens all the time, but there's a catch. While its a common phenomenon, it's far less pervasive than investors believe it to be. This kind of reasoning invites hubris. It plays into an investors hopes and dreams, and justifies an assumption that the market is wrong.
Let's apply these paradigms to China Redstone Group, a Chinese funeral home and cemetery operator that is my favorite China play at the moment. The stock trades at a ridiculously low multiple to current and expected earnings. Perhaps the market is right, and either the future earnings are likely to drop, or should be discounted because they might be illusory or fraudulent.
The company's latest press release shows that the strong fundamentals are continuing, at least for now. The business in October 2010 continued actually picked up, not trailed off. That's why I think CGPI.OB shares are likely to climb the wall of worry.
China Redstone reported that its cemetery sales actually increased 20% between September 2010 and October 2010. The average selling price was$7,341 per plot, an increase of 40.7% from $5,218 last year.
"We have built very positive momentum through the first seven months of our fiscal year," began Mr. Yiyou Ran, Chairman and Chief Executive Officer of China Redstone. "Our customers' strong preference for premium plots reflects an emerging trend for the past few years. As incomes rise and demand for premium products exceed the available supply, sales of cemetery plots should remain robust."
Bottom line: It's way too early, in my view, to write off China stocks. Barring a meltdown of Chinese markets, or company-specific problems with CGPI, I think this one could double, or more.
DISCLOSURE: Long CGPI.OB.