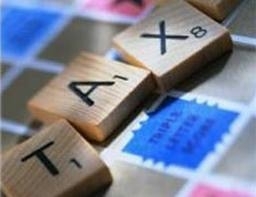 As the world fights to control the economic downturn amid volatile markets and the recent European crisis, a commodity bull run has helped investors to look closely at commodity driven markets rather than investing in over-invested and overheated emerging markets, especially the BRIC nations.
Arguably one of the most important commodity-based economies after Chile is the Latin American nation of Peru. As per our previous article on Peru and the investment opportunities it presents, there was an apparent question mark whether Peru could actually manage its policies to promote global investment. Although the verdict on Peruvian policies is still fractured, a recent move by Peru's ruling APRA party to get a bill through Congress doubling royalties paid by mining companies as part of an effort to lift fiscal revenues in the country at a time of high metals prices could very well be a double edged sword as far as future investments in Peru are concerned.
According to Thomson Reuters, the bill in Peru, presented to the head of Congress this week, would raise the levy on mineral sales to between 2% and 6% of the gross sales amount that currently is in the range between 1% and 3%. At the same time, copper would be charged a royalty of 5% and gold 10%.
According to FAO figures, Peru, the third largest country in South America, has 7.6 million hectares with immediate agricultural potential, but less than 3.6 million actually are used. This paves the way for a good agriculture based commodity segment as an investment opportunity. But analysts and investment experts fear that If the mining royalty bill is indeed passed, it would most probably be challenged by overseas companies that had invested in Peru under a law allowing them to lock-in tax and contract stability for a long period of time or for the life of their projects.
Peru is a leading global producer of gold, silver, copper, zinc, lead and tin. And since the country's mining sector generates much of its fiscal revenues (responsible for about 60% of exports), pro bill economists argue that the government's tax take is relatively low, equal to about 15% of gross domestic product, about half as much as in the United States. Interestingly, the move to push the bill comes as other countries, including Colombia, Venezuela and Australia, also are trying to raise royalties to give the state a bigger share of resource wealth.
Investing In Peru
Peru Companies Listed In United States (ADRs)
Compania de Minas Buenaventura (NYSE:BVN): Buenaventura is one of Peru's publicly-traded precious metal companies with interests in mining gold, silver, copper etc. The company is a major holder of mining rights in Peru and was established in 1953. Revenues and EBITDA for the past 5 years has been increasing due to the incredible run in the commodity markets.
Creditcorp Ltd. (NYSE:BAP): Credicorp Ltd. is Peru's largest financial services holding company. The company operates in commercial banking, insurance and investment banking.
Southern Copper Corp. (NYSE:SCCO): Southern Copper Corporation engages in mining, smelting and refining mineral properties in Peru, Mexico and Chile.
Peru Exchange Traded Funds (ETFs)
The iShares MSCI All Peru Capped Index Fund (NYSEARCA:EPU): The index measures the performance of the Peruvian equity market.
EPU Top Ten Holdings
1. Buenaventura Mining Company Inc. ADR (BVN): 18.25%
2. Credicorp, Ltd. (BAP): 14.30%
3. Southern Copper Corporation (SCCO): 13.27%
4. Alicorp S.A.A: 4.45%
5. Compania Minera Milpo Sa: 4.19%
6. Sociedad Minera El Bocal-Com: 3.86%
7. Grana Y Montero SA Gramon, Lima: 3.78%
8. Volcan, Compañia Minera S.A.A.: 3.76%
9. Minsur SA Minsur: 3.76%
10. Intergroup Financial Services Corp: 3.55%
Expense Ratio: 0.63%
ISE Global Copper Index Fund (NASDAQ:CU): The index is a modified linear weighted index designed to track public companies that are active in the copper mining industry based on analysis of revenue derived from the sale of copper. The Fund has just 10.20% Holdings In Peru.
Expense Ratio: 0.70%
Future Outlook:
Peru has been showing excellent performance. During 2008, the GDP showed a 9.8% expansion, placing it among the countries that grew the most in said period of time, which happened after eight years of continuous growth. In 2009, when the majority of countries in the world shrunk in economic terms due to the international crisis, Peru registered a U.S. $130.324 billion GDP, equivalent to a growth rate close to 1%. It would be interesting to see which way the bill goes as pro bill analysts believe Peru's low tax structure has actually hindered its ability to build infrastructure and providing adequate social programs while mining experts feel that the bill could very well act as a deterrent for mining companies to enter Peru and would actually make the nation less competitive.
Disclosure: No positions