Geospace Technologies (NASDAQ:GEOS) reported third-quarter earnings this afternoon after the market closed; both revenue and net income were lower than Q3 from 2013, which was attributed to lower demand for its products across all product segments. Geospace reported revenues of $40.7 million, net income of $3.8 million, or $0.29 per diluted share, versus $17.0 million net income, or $1.31 per share from a year earlier. Despite sales decreasing, its rental business recorded revenues of $7.3 million, compared to $1.4 million last year.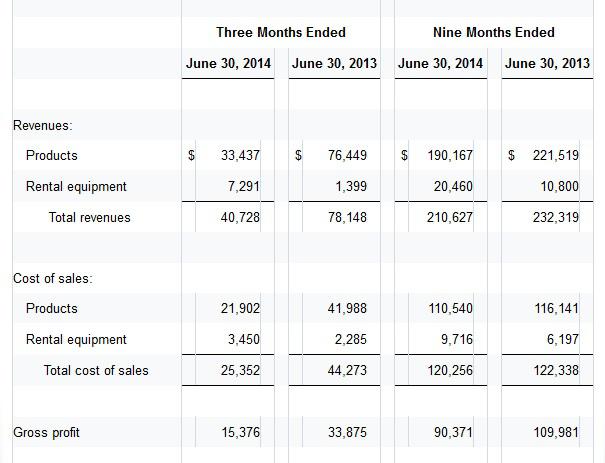 Walter Wheeler, CEO of Geospace Technologies, stated:
"While some of our customers forecast improved activity in the second half of 2014, we expect demand for these products to remain soft through the end of the fiscal year, as demands for new equipment often lag such activity improvements. We are nonetheless well positioned for sales and rental opportunities in this reduced market when contractors look to reduce costs and gain the efficiencies that our equipment provides over legacy cabled systems."
I expected earnings to be much less than 2013, because last year was a great year for Geospace, but earnings did not meet expectations. In my first article, I stated I expected a reversal and for PPS to grow back into the $70-$80 per share range. After the earnings, I still believe it is undervalued, so I plan on averaging down my PPS, but my outlook for the company was not as bright as I initially believed.
Disclosure: The author is long GEOS. The author wrote this article themselves, and it expresses their own opinions. The author is not receiving compensation for it. The author has no business relationship with any company whose stock is mentioned in this article.