This article analyzes some of the key facts and trends revealed by 2Q14 results reported by Targa Resources Partners LP (NYSE:NGLS). It evaluates the sustainability of the partnership's Distributable Cash Flow ("DCF") and assesses whether NGLS is financing its distributions via issuance of new units or debt.
NGLS operates in two primary divisions. The first, Natural Gas Gathering and Processing, gathers and processes raw natural gas (produced from oil and gas wells) into merchantable natural gas by extracting natural gas liquids ("NGLs") and removing impurities. It consists of segments 1 and 2 outlined below. The second primary division, NGL Logistics and Marketing (the Downstream Business), consists of segments 3 and 4 outlined below:
Field Gathering and Processing: this segment's assets are located in North Texas, the Permian Basin of West Texas and New Mexico, and North Dakota. Crude oil and natural gas gathering, terminals and processing assets in North Dakota were added following the 12/31/12 Badlands acquisition.
Coastal Gathering and Processing: this segment's assets are located in the onshore and near offshore regions of the Louisiana Gulf Coast and the Gulf of Mexico.
Logistics Assets: this segment transports, stores, and fractionates mixed NGLs into finished NGL products (ethane, propane, normal butane, isobutane and natural gasoline). It also provides logistics services for exporting Liquefied Petroleum Gas ("LPG") and storing refined petroleum products and crude oil. This segment's assets are predominantly located in Mont Belvieu, Texas and Southwestern Louisiana.
Marketing and Distribution: this segment markets and distributes raw and finished NGLs produced by Gathering and Processing. Its activities encompass marketing and purchasing NGLs; marketing and supplying NGLs for refinery customers; transporting, storing and selling propane and providing related propane logistics services to multi-state retailers, independent retailers and other end users.
Field Gathering and Processing derives its revenues principally from percent-of-proceeds ("POP") contracts under which it receives a portion of the natural gas and/or natural gas liquids as payment for its gathering and processing services. POP contracts share price risk between the producer and processor. Operating income generally increases as natural gas prices and natural gas liquid prices increase, and decreases as they decrease. NGLS also has increasing fee-based revenues from natural gas treating and compression, natural gas gathering, and processing and crude oil gathering generated by its Bakken Shale assets. Contracts in the Coastal Gathering and Processing are primarily hybrid (percent-of-liquids with a fee floor) or percent-of-liquids contracts. For the years ended December 31, 2013 and 2012, percent-of-proceeds contracts accounted for about 48% and about 43%, respectively, of gathered natural gas volume.
Revenues for recent quarters and the trailing twelve months ("TTM") ended 6/30/14 and 6/30/13 are presented in Table 1 below. They are driven primarily by commodity sales, principally NGLs and natural gas: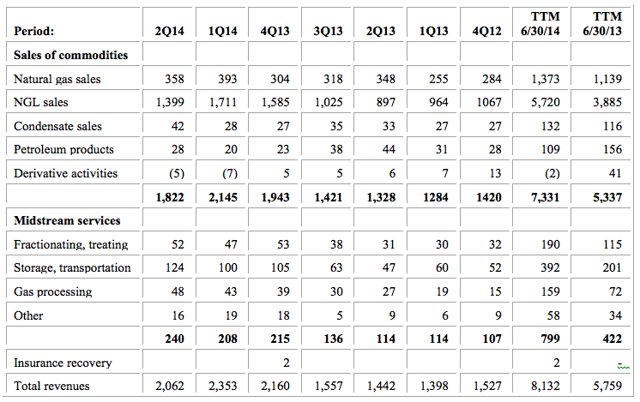 Table 1: Revenues; figures in $ Millions. Source: company 10-Q, 10-K and 8-K filings, and author estimates.
Midstream services, the fee portion of the revenue stream, is important because it serves to mitigate the impact of fluctuations in commodity prices on NGLS' results and to enhance both gross and operating margin percentages. Also, a large portion of the fee income revenues flows through directly to the operating margin line.
Operating margin is one of the key metrics used by management to evaluate performance of its business segments. Contribution to operating margin by each segment is shown in Table 2. Note that "Other" reflects results of commodity hedging activities included in operating margin.

Table 2: Figures in $ Millions. Source: company 10-Q, 10-K and 8-K filings, and author estimates.
Favorable comparisons of operating margins between 2Q14 and 2Q13, and between the TTM periods ended 6/30/14 and 6/30/13, were driven by higher commodity sales prices, increased throughput volumes, increased LPG exports, higher fractionation fees, and the start-up of commercial operations of assets placed into production (e.g., the 200 million cubic feet per day North Texas Longhorn plant in May, and the 200 million cubic feet per day SAOU High Plains plant in June).
Higher operating margin drove improvements in operating income (operating margin differs from operating income in that it excludes expense depreciation and amortization, general and administrative, and certain other expenses), as well as in earnings before interest, depreciation & amortization and income tax expenses (EBITDA).
Management makes certain adjustments to EBITDA aimed at better measuring the partnership's ability to generate sufficient cash to support distributions. Adjusted EBITDA excludes items such as: gains or losses on asset disposals and debt repurchases/redemptions; non-cash risk management activities related to derivative instruments; changes in the fair value contingent consideration; and the non-controlling interest portion of depreciation and amortization expenses. The trend of significant improvements in Adjusted EBITDA began in 2Q13, as seen in Table 3 below:

Table 3: Figures in $ Millions (except per unit amounts and % change). Source: company 10-Q, 10-K and 8-K filings, and author estimates.
Favorable comparisons of Adjusted EBITDA between 2Q14 and 2Q13, and between the TTM periods ended 6/30/14 and 6/30/13, were driven by the same factors that drove improvements in operating margins, including higher LPG export activity and fractionation activity in the Logistics and Marketing segments, a higher contribution from Badlands, higher volume throughput in the Field Gathering & Processing segment, and the placing into service of additional assets.
Based on the improved performance, management increased its guidance for 2014 Adjusted EBITDA to $925 million-$975 million, up from the $820 million-$880 million guidance provided on 3/31/14, and up from the previous guidance of $715 million.
NGLS' definition of DCF is presented in an article titled "Distributable Cash Flow". The article also provides definitions used by other master limited partnerships ("MLPs"). Based on this definition, DCF reported by NGLS for the TTM ended 6/30/14 was $640 million ($5.76 per unit), up from $328 million ($2.76 per unit) in the corresponding prior year period, as shown in Table 4 below:

Table 4: Figures in $ Millions (except per unit amounts and % change). Source: company 10-Q, 10-K and 8-K filings, and author estimates.
Management's projection that 2Q13 would be an inflection point for NGLS turned out to be on the money. The rapid increase in DCF per unit partly reflects the fact that while units issued in connection with the Badlands impacted unit count since December 2012, the acquisition began contributing to cash flows only in 2013. Badlands crude oil and natural gas volumes increased significantly as a result of continuing investments to expand and improve gathering and processing capabilities. Badlands thus provided significantly higher period-to-period contributions.
Reported DCF may differ from sustainable DCF for a variety of reasons. These are reviewed in an article titled "Estimating sustainable DCF-why and how". Applying the method described there to NGLS' results generates the following comparison between reported and sustainable DCF:

Table 5: Figures in $ Millions. Source: company 10-Q, 10-K and 8-K filings, and author estimates.
The principal differences between reported and sustainable DCF for the periods reviewed are attributable to working capital consumed and various items grouped under "Other."
Under NGLS' definition, reported DCF always excludes working capital changes, whether positive or negative. In contrast, as detailed in my prior articles, I generally do not include working capital generated in the definition of sustainable DCF, but I do deduct working capital invested. Despite appearing to be inconsistent, this makes sense because in order to meet my definition of sustainability, the master limited partnerships should generate enough capital to cover normal working capital needs. On the other hand, cash generated from working capital is not a sustainable source and I therefore ignore it. Over reasonably lengthy measurement periods, working capital generated tends to be offset by needs to invest in working capital. I therefore do not add the $101 million of working capital consumed to net cash provided by operating activities in deriving sustainable DCF for the TTM ended 6/30/14.
Under "Other", I group items such as non-cash compensation and accretion of retirement obligations that management adds back to derive reported DCF, but I do not include in my definition of sustainable DCF.
NGLS increased 2Q14 distributions to $0.78 (up 2.3% from 1Q14 and up 9.1% from 2Q13). I calculate coverage ratios in Table 6 below in two ways: first based on the actual distributions made in the period; second, based on distributions declared in the period (and paid the following quarter).

Table 6: Figures in $ Millions, except per unit amounts and coverage ratios. Source: company 10-Q, 10-K and 8-K filings, and author estimates.
NGLS' coverage of sustainable DCF was excellent in the TTM ended 6/30/14. The concern I mentioned in a prior article regarding the Badlands acquisition being at an expensive EBITDA multiple has dissipated. Distribution coverage in 2013 and so far in 2014 is better than expected.
Table 7 below presents a simplified cash flow statement that nets certain items (e.g., acquisitions against dispositions, debt incurred vs. repaid) and separates cash generation from cash consumption in order to get a clear picture of how distributions have been funded
Simplified Sources and Uses of Funds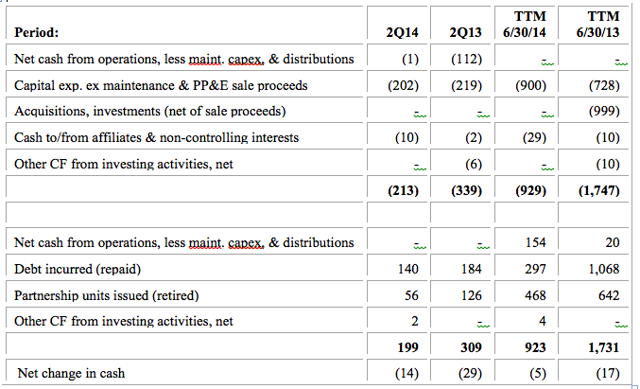 Table 7: Figures in $ Millions. Source: company 10-Q, 10-K and 8-K filings, and author estimates.
Net cash from operations, less maintenance capital expenditures, less cash related to net income attributable to non-partners exceeded distributions by $154 million in the TTM ended 6/30/14; this compares to a $20 million excess that was generated in the prior year TTM period. NGLS is not funding its distributions using cash raised from issuing debt and equity and from other financing activities. In the TTM ended 6/30/14, the partnership generated excess cash that enables it to somewhat reduce reliance on the issuance of additional partnership units that dilute existing holders, or issuance of debt to fund expansion projects.
Table 8 below provides selected metrics comparing NGLS to some of the other MLPs I follow based on the latest available trailing twelve months TTM results:
As of 08/06/14:

Price

Current Yield

TTM

EBITDA

EV / TTM EBITDA

2014 EBITDA

Guidance

Buckeye Partners (NYSE:BPL)

$79.98

5.50%

642

19.4

710

Boardwalk Pipeline Partners (NYSE:BWP)

$19.16

2.09%

700

11.5

650

El Paso Pipeline Partners (NYSE:EPB)

$33.63

7.73%

1,139

10.9

1,200

Enterprise Products Partners (NYSE:EPD)

$74.16

3.88%

4,787

18.2

-

Energy Transfer Partners (NYSE:ETP)

$55.51

6.88%

2,970

11.7

-

Kinder Morgan Energy Partners (NYSE:KMP)

$79.93

6.96%

5,565

10.3

5,900

Magellan Midstream Partners (NYSE:MMP)

$80.15

3.19%

979

21.4

1,011

Targa Resources Partners

$65.46

4.77%

879

11.9

950

Plains All American Pipeline (NYSE:PAA)

$56.48

4.57%

2,028

13.7

2,175

Regency Energy Partners (NYSE:RGP)

$29.65

6.61%

567

21.7

-

Suburban Propane Partners (NYSE:SPH)

$42.61

8.21%

326

11.7

-

Williams Partners (NYSE:WPZ)

$49.60

7.39%

2,293

14.0

3,145
Table 8: Enterprise Value (NYSE:EV) and TTM EBITDA figures in $ Millions. Source: company 10-Q, 10-K and 8-K filings, and author estimates.
TTM EBITDA figures in Table 8 are as of March 31, 2014, except for EPB, KMP, NGLS and WPZ that are as of June 30, 2014. Note that BPL, EPD, and MMP are not burdened by IDRs; hence their multiples can be expected to be much higher. Also, it would be more meaningful to use 2014 EBITDA estimates rather than TTM numbers, but not all MLPs provide guidance for this year. Of those I follow, the ones that I have seen do so are included in the table.
My concerns regarding NGLS are centered on the burden imposed by the high cost of the Incentive Distribution Rights ("IDRs") payable to Targa Resources Corp. (NYSE:TRGP), the general partner (NGLS pays 48% of each marginal dollar of DCF it generates to TRGP), NGLS' still significant exposure to commodity prices, and the added risks involved in developing the infrastructure for the Bakken shale. Despite these concerns, I noted on February 17, 2014, that it was an opportune time to add to, or initiate, positions in NGLS or, alternatively, in TRGP whose dividends are projected to increase by at least 25% in 2014. While the NGLS unit price has since increased significantly (from $55.32 to $65.46), the conclusion still holds, but I would proceed less aggressively.
Disclosure: The author is long EPD, EPB, ETP, MMP, PAA. The author wrote this article themselves, and it expresses their own opinions. The author is not receiving compensation for it (other than from Seeking Alpha). The author has no business relationship with any company whose stock is mentioned in this article.