As shown below, the S&P 500 closed at the very bottom of oversold territory in our trading range chart, meaning it is two standard deviations below its 50-day. It has gotten down to this level once over the past year (back in February), and it bounced nicely then. As you can see in the chart below, while the index has taken a dip recently, it is still trading within its long-term uptrend. Obviously trading over the next week or so will be key.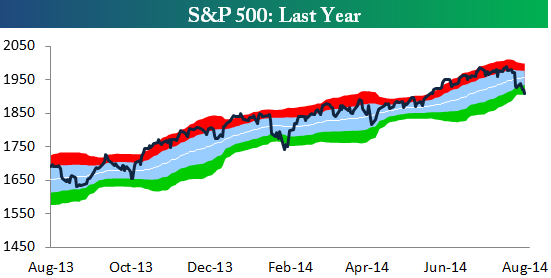 Nine of ten S&P 500 sectors are currently oversold as well. Luckily, Technology -- the largest sector of the market -- has held up better than everything else, and it's the only sector that isn't currently oversold.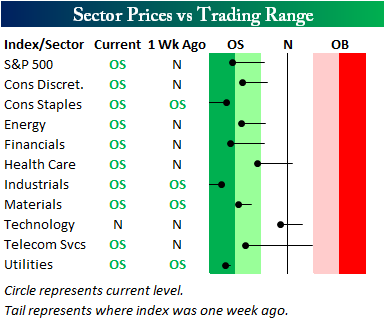 One indicator we're watching closely here is the S&P 500 10-day advance/decline line. This is a short-term breadth reading that measures the average number of daily advancers minus decliners in the S&P 500 over the last ten trading days. When this reading has gotten as oversold as it is now throughout history, the market typically sees at least a short-term bounce.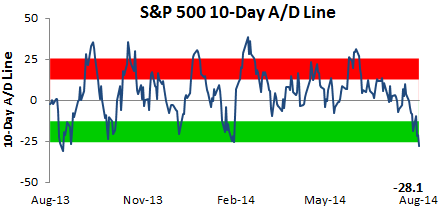 Finally, just 23% of stocks in the S&P 500 are currently trading above their 50-day moving averages. As shown below, this is the lowest reading that we have seen over the last year.