Some are saying the markets are primed and ready for continued upside move. I'm not buying it. I'm selling it, with a tight stop-loss below on PHH Corp. (NYSE:PHH), a $1 billion-plus financial stock. This company originates, purchases, services and sells mortgage loans. The U.S. mortgage mess that started the financial crisis in 2007 is far from over. Maybe the U.S. mortgage mess and subsequent huge foreclosure inventory will all get fixed in another five to six years from now. Prices have to fall along with a lot of other things for the U.S. to be competitive in the global market now. That can happen, but it's simply going to take time. A lot longer than some people think. The best thing the U.S. Fed can do is to put some real action behind its "good times are here again" spin. That hasn't happened yet.
Wall Street Journal Mortgage Loan Report
According to The Wall Street Journal, the banks have been increasing their 2010 jumbo loan volumes. The jumbo loans are mostly from more wealthy Americans with positive cashflow who are moving up to a larger property, over about $500.000. Who's holding, selling and buying jumbo mortgage loans these days after 2007 - 2008? The U.S. housing market got some artificial price support from the home buyer tax credit program. Housing prices are starting to correct downward again, with the move-up market losing what little momentum it had with negative equity mortgages increasing again.
U.S. High-End Home 2010 Summer Sales Up
Sales from the high end U.S. real estate market were increasing over the summer of 2010. That's real estate properties valued at $500,000 plus. In August 2010, the $500,000-750,000 home buyer was about 7% of all home purchases. The $750,000 to $1 million home buyer was 2% of the market, and $1-million plus was almost 2% of the market. The slight increase in sales during the 2010 summer in the high end home market may be over now with the abrupt 15% decrease in September sales in those high-end homes.
Last Friday's Bad Unemployment Report and Real Estate Negative Equity
With the bad jobs report last Friday at a seven-month high, along with the huge inventory of foreclosed real estate mortgages, and a variety of other problems that need long-term solutions, a double dip in real estate prices is easy to possibly materialize. The rising number of homeowners with negative equity might stall the move-up market of the high end home buyers, making the troubled the standard and jumbo loan mortgage market increasingly more troubled as well.
PHH Diversified Business Model
PHH Corp also has a fleet management outsourcing business that might help its bottom line earnings, but I don't think so right now. The risk reward ratio on PHH is leaning to much more risk than reward right now, and its dividend payout is only 1.5%, giving no reason to buy it based on getting paid to wait. Too little for too long to wait.
Sell Short PHH Corp
Sell Entry: 22.38 to 21.40
Stop-Loss: 22.72 or up to 8% from purchase.
Take Profit Areas: 18.41 to 18.00, 17.67 to 17.26, 15.18 to 14.84
PHH Company Profile
PHH Corporation provides mortgage and fleet management outsourcing services in the United States and Canada. The company's Mortgage Production segment originates, purchases and sells mortgage loans, including PHH home loans; and offers private label mortgage services to financial institutions and real estate brokers, as well as providing appraisal, credit research, flood certification and tax services. Its Mortgage Servicing segment involves in collecting loan payments; remitting principal and interest payments to investors; and managing escrow funds for payment of mortgage-related expenses, such as taxes and insurance. This segment also services mortgage loans, purchases mortgage servicing rights (MSRs), and acts as a sub-servicer for clients that own the underlying MSRs, as well as providing reinsurance services. The company's Fleet Management Services segment provides commercial fleet management services to corporate clients and government agencies. Its fleet leasing and fleet management services include vehicle leasing, fleet policy analysis and recommendations, benchmarking, vehicle recommendations, ordering and purchasing vehicles, arranging for vehicle delivery, and administration of the title and registration process, as well as tax and insurance requirements, pursuing warranty claims, and remarketing used vehicles. This segment also provides vehicle maintenance service cards used to facilitate payment for repairs and maintenance; accident management services, such as immediate assistance; and fuel card services that facilitate the payment, monitoring and control of fuel purchases. As of December 31, 2009, it had approximately 300,000 vehicles leased, including cars and light trucks, medium and heavy trucks, trailers, and equipment, as well as 245,000 additional vehicles serviced under fuel cards, maintenance cards, and accident management services arrangements. The company was founded in 1946 and is based in MT. Laurel, New Jersey.
Click to enlarge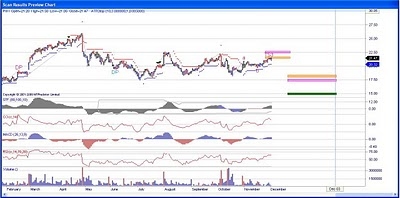 Disclosure: I have no positions in any stocks mentioned, but may initiate a Short position in PHH over the next 72 hours.