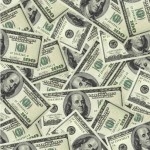 Everyone would like to have a passive income stream. Passive income can help to supplement your existing income. The great thing about a passive income stream is that it is income that you do not work for on a full time, day- to-day basis. Passive income is defined as income that you earn from business activities that you do not materially participate in.
One of the best ways to generate a passive income stream is to buy stocks that pay dividends.
Before the 2008 financial crisis, banks were known for their safe, stable dividend yields. All of that changed a few years ago and now banks are some of the worst yielders in the market. Many banks have yields below 0.50%. So, where can an investor turn for passive income?
Here are the best stock sectors for creating a passive income stream:
1. Utility Companies
Utility companies are paying out some great yields right now. Look at all of the utility stocks that are currently yielding over 5%.
FirstEnergy Corp (NYSE:FE) 6.20%
Progress Energy (PGN) 5.70%
Duke Energy Corp (NYSE:DUK) 5.50%
PP&L Corporation (NYSE:PPL) 5.40%
American Electric Power Cor (NYSE:AEP) 5.10%
2. Real Estate Investment Trusts (REIT)
I love REIT's because they are required to pay 90% of earnings out to shareholders via distributions. I have already written a post on a few risky REIT's with double digit yields. Here are a few safer plays:
3. Healthcare Stocks
Healthcare stocks may be struggling with growth but they are certainly not lacking in cash. Some of the world's largest healthcare companies are giving cash back to shareholders. Here are 5 of the highest yielders:
All of these yields beat anything that your local bank is paying right now on savings accounts, certificates of deposit, or any other accounts.