Post Holdings (NYSE:POST) reported its earnings last week. The stock price tanked $7 points or so. The 52-week high for the stock is $60 or so. Right now the stock trades around $37ish.
How to manage a mature business in a declining industry segment is a great business case study. POST was spun out of Ralcorp and Chairman and CEO William Stiritz was placed at the helm. Mr. Stiritz has a rather unique compensation agreement. More on that in a moment.
One could argue that the correct strategic decision for a cereal company in decline would be to sell it to a larger consumer products company. That's typically what happens when industries mature. Consolidation takes place, cost synergies are realized and brand portfolios are consolidated. Diageo (NYSE:DEO) management has done a masterful job consolidating the spirits market worldwide. New brands are acquired and added to "the platform". Distribution synergies are realized too.
Still, it is also undeniable that selling a mature business is often viewed as business failure by boards and CEOs. As a result, other strategies are often pursued. Warren Buffett refers to many of these strategies as "deworsification". Has POST bitten of more than it can chew with its aggressive growth through acquisition strategy? Right now, Mr. Market seems to think so.
Building a portfolio of loosely connected businesses serving different market segments with different growth rates might look good on paper. In practice, the portfolio rarely seems to fire on all cylinders at the same time. That is why activist investors like Mr. Ackman break up companies like Fortune Brands or companies like Molson Breweries shed non-core assets (many years ago) in order to become just a brewing company. Then, of course, realizing that they lacked the size, scale and global market share to go it alone Molson merged with Coors. The rest is history.
Recently, activist investor Carl Icahn pushed for a merger in the discount retail space. Dollar General and The Dollar Store were a match made in heaven.
Evidently, Mr. Stiritz at POST has different ideas. A leveraged build-up has been the plan of attack the past few years. Last week the strategy hit a speed bump. How long it will last is anyone's guess.
I am short Herbalife common. As a result, I wanted to understand how much POST's mark to market loss has impacted Mr. Stiritz personal net worth. To get at this data I opened POST's proxy statement for the first time. This document can be found here.
In the opening section of the proxy document the company talks about Conflicts of Interest. Specifically, the company says:
Conflicts of Interest

Pursuant to our conflict of interest policy, standards of business conduct for corporate officers and employees and director code of conduct, each director and corporate officer has an obligation not to engage in any transaction that could be deemed a conflict of interest. Our directors may not engage in any transaction that could impact their independence on the board of directors.

The Corporate Governance and Compensation Committee is responsible for approving and ratifying transactions in which one or more directors may have an interest. The Committee reviews the material facts of all interested transactions that require the Committee's approval and either approves or disapproves of the entry into the interested transaction. In the event management, in the normal course of reviewing our records, determines an interested transaction exists which was not approved by the Committee, management will present the transaction to the Committee for consideration.

The Committee has adopted standing pre-approval of certain transactions in which a corporate officer or director may have an interest including (NYSE:I) transactions involving competitive bids, (ii) certain charitable contributions, and (NASDAQ:III) certain banking related services. The Committee believes these transactions are immaterial to us and to any director or corporate officer. No director may participate in the approval of an interested party transaction for which he is a related party. If an interested party transaction will be ongoing, the Committee may establish guidelines for our management to follow in its ongoing dealings with the related party.
This section of the proxy kind of got me thinking:
If you are the Chairman and CEO of a company that makes this product (images available at Postholdings.com):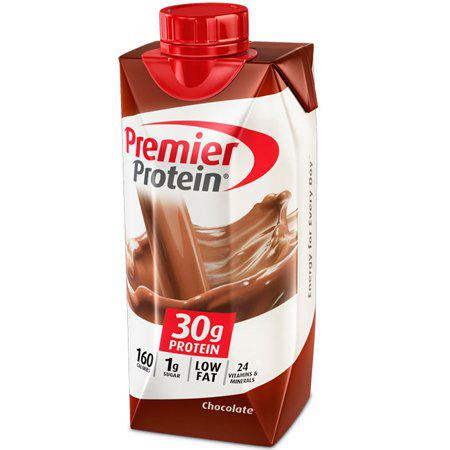 Or this product (dymatize.com):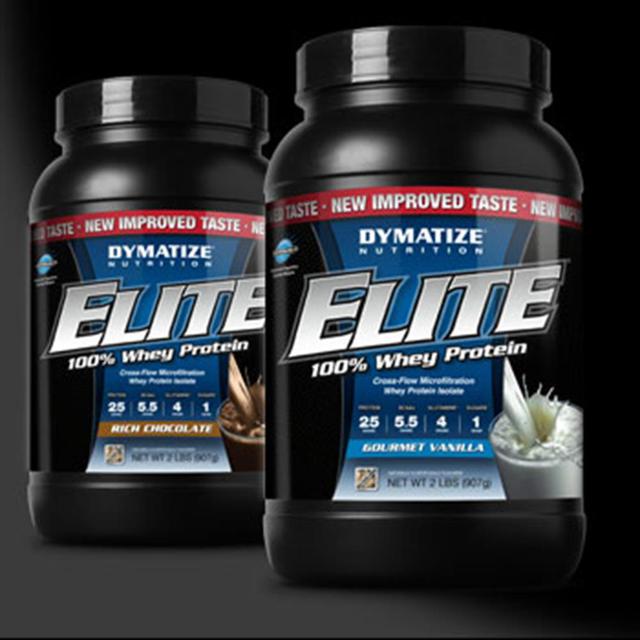 or this product (source: powerbar.com):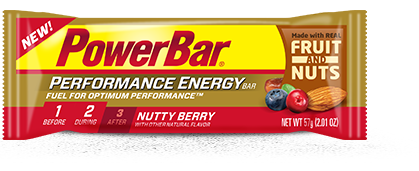 Why is it okay to invest capital -- as an Activist no less -- in the success of a competing company that makes this product? (Source herbalife.com):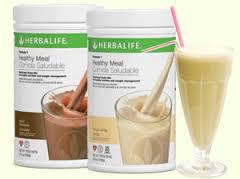 and this product too.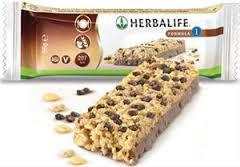 Then I got to thinking. It must be the case that Mr. Stiritz owns far more equity in the company that he actually operates than the one that is operated by his nemesis and competitor Michael Johnson.
Turns out I was dead wrong. By now, most investors know that Mr. Stiritz and his family own in excess of 7 million shares of (NYSE:HLF) worth roughly $350-$375 million at today's close.
As CEO of POST Mr. Stiritz compensation deal is a bit unconventional. Here's what the proxy has to say:
Mr. Stiritz

Pursuant to a three-year employment agreement signed in May 2012 and extended for another year in October 2013, Mr. Stiritz will receive a base salary of $1 per year. Under this agreement, Mr. Stiritz has agreed that he generally will not participate in any of the Company's short-term or long-term bonus plans, benefit plans or other similar arrangements.

In May 2012, the Compensation Committee granted Mr. Stiritz 1,550,000 non-qualified stock options at an exercise price of $31.25 per share, the closing price of our stock on the date of grant, which generally vest in equal installments on the first, second and third anniversaries of the grant date. In October 2013, the Company and Mr. Stiritz agreed to an amendment to his employment agreement to extend the term by one year, and in connection with such amendment, Post granted Mr. Stiritz 600,000 stock options at an exercise price equal to $40.30, the closing market price of Post stock on the date of grant, generally vesting in equal increments on the first, second and third anniversaries of the grant date. These options are intended to constitute substantially all of Mr. Stiritz's compensation for his service as Chief Executive Officer of the Company during the four-year term of his employment agreement, absent special circumstances.
Right now Mr. Stiritz's second options grant is out of the money. Assuming he exercised the initial grant of 1.55 million shares this position would be worth around $57 million. The "In the Money" value of the options would be worth around $10 million.
So, to recap Mr. Stiritz is getting paid $1 to run POST with a notional profit of around $10 million pre-tax at current market prices.
Meanwhile, over at Herbalife, he is an Activist investor who owns a $350 million stake in a company that competes for market share with POST holdings.
Here's a question for all POST shareholders in view of the recent earnings miss. Is it not a fair question to ask whether or not Mr. Stiritz has taken his eye off the ball?
"Not to Worry" you might say in response. "There is additional firepower on board." For example, Tim Ramey has been working for the company's strategic planning group since January.
You remember Tim Ramey, Yes? He was the uber-bullish analyst that predicted a $120 stock price for Herbalife at the end of 2013. For the record, at $120 per share Mr. Stiritz Herbalife position would be worth roughly $840 million. Turns out that when POST needed talent in the acquisitions department low and behold Mr. Ramey was the best candidate. Though I am sure he was vetted against a number of different candidates from various industries and backgrounds before he was actually hired by POST.
Q. Might it be time for POST's Board of Directors to conduct its own strategic review of what is going on in the executive suite?
I didn't have a chance to listen to the POST conference call last week but I did read the transcript. There were two things that I learned from the call.
1) Mr. Stiritz did not participate at all.
2) The company did not open up the lines to questions from analysts.
If I was an analyst that follows POST here are a few questions I might ask:
1) Why is the CEO publicly cheering for the success of a competitor?
2) How is owning a massive equity stake in a company that competes against our brand portfolio good for POST shareholders?
3) As Mr. Stiritz is now 79, does the board have any succession plans in place?
4) Was Tim Ramey's job posted both internally and externally? Were multiple candidate interviewed? Were diverse candidates considered?
5) Can you explain how the Conflict of Interest policy seemingly does not apply to the most senior executive in the company?
Where's the beef you ask?
POST Common has fallen from $60 to $37 in less than a year.
POST's Active Nutrition Division only recently acquired is printing negative YOY comps. Meanwhile, Mr Stiritz is offering his advice and expertise "Free" to Michael Johnson it would seem.
Q. How is any of this okay if you are a POST shareholder?
Many companies are now making the governance decision to separate the CEO and Chairman roles. Certainly, the number of publicly listed companies with split functions is up from 10 years ago.
Why?
Obviously, the concentration of power in the hands of one person can be a double edged sword. True visionaries can achieve great results. No doubt, Mr. Stiritz career is highlighted by great success. At the same time, time can sometimes catch-up with the best of us maybe?
This year, Mr. Stiritz' moves both in his personal account and on behalf of POST shareholders seem to be backfiring. On a mark to market basis:
Herbalife is down $27 from its 52 week high or a loss of $189 million pre-tax on paper
POST is down from $60 to $37 for an additional haircut of $27 million.
Put simply, that's a lot of shake mix.
Whether or not Mr. Stiritz time is running out at POST remains to be seen. Certainly, a capable President and Chief Operating Officer seems to be ready to take over the bridge. If the recent conference call is any example, he already has.
Alternatively, perhaps someone with a keen eye for corporate governance might want to rethink whether or not it is a pro-POST position for Mr. Stiritz to still own 7% plus of Herbalife?
Of course, if the company seems reluctant to ask these kinds of questions, maybe an activist investor like Mr. Ackman will ask them for them.
One never knows which activist might buy a 10% stake in POST with the stock at $37.
After all, maybe selling off the entire brand portfolio makes more strategic sense than borrowing more money at north of 6% to "deworsify" this company further.
Just thinking out loud...
Disclosure: The author is short HLF. The author wrote this article themselves, and it expresses their own opinions. The author is not receiving compensation for it (other than from Seeking Alpha). The author has no business relationship with any company whose stock is mentioned in this article.