Since I bought my house in the mid-90s in a sleepy Toronto suburb, the nominal value of my house has nearly quadrupled. This is now getting scary.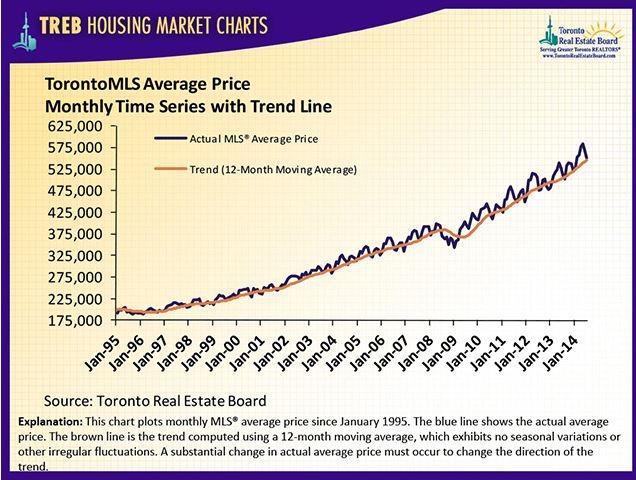 Moody's and Standard & Poor's recently downgraded the debt of Big Six Canadian banks due to impending changes in regulatory structure. The "Big 6, too big to bail" Canadian banks operate under a highly profitable oligopolistic regime in Canada. These six banks are Bank of Montreal (NYSE:BMO), Bank of Nova Scotia (NYSE:BNS), Canadian Imperial Bank of Commerce (NYSE:CM), National Bank of Canada (OTCPK:NTIOF), Royal Bank of Canada (NYSE:RY), and Toronto-Dominion Bank (NYSE:TD).
The goal is that the risk of a bank failure should not be borne by the Canadian public but by the shareholders and the debt holders of the bank. The Department of Finance has just released the proposed rules for a bail-in regime for consultation. The consultation is open now and closes on September 12, 2014.
If a Big 6 Canadian bank starts to fail, the Superintendent of Financial Institutions (OSFI) can ask CDIC (which provides deposit insurance) to set up a "good bank" and transfer over to it all of the viable assets of the failing bank, including deposits. This good bank could run up to five years under OSFI stewardship. The remaining assets would stay in the "bad bank", which then would be liquidated. OFSI would cancel all of the outstanding shares of the "failed" bank, wiping out the common and preferred shareholders. Bonds issued by a Big 6 bank may be converted into common shares. This would include new "bail-in" bonds, which are now being offered or considered, by the Big 6 banks
While the Canadian banks appear to be strong, Canada is likely approaching the end of a massive housing bubble. A housing crash or if lucky a severe correction looks inevitable, particularly in the overheated markets of Vancouver, Calgary and Toronto.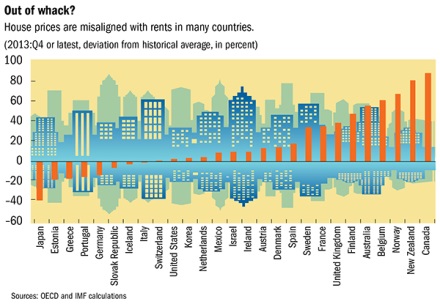 Disclosure: The author is long CM, BMO. The author wrote this article themselves, and it expresses their own opinions. The author is not receiving compensation for it (other than from Seeking Alpha). The author has no business relationship with any company whose stock is mentioned in this article.
Editor's Note: This article discusses one or more securities that do not trade on a major U.S. exchange. Please be aware of the risks associated with these stocks.