China's inflation rate for November is 5.1%, its highest in the past two years. Food inflation, which is 11.7%, is the biggest contributor to the inflation. Since China just raised its reserve rate by 50 base points before the CPI release, it is expected that there will be no interest rate raise in the near future.
As I've argued before, using the interest rate to combat inflation usually takes several months to be effective. Also, the damage of higher interest rates on economic growth is too high to bear for Chinese policymakers. The chart below shows China's inflation and interest rate changes from 2006 to 2008:
[Click all to enlarge.]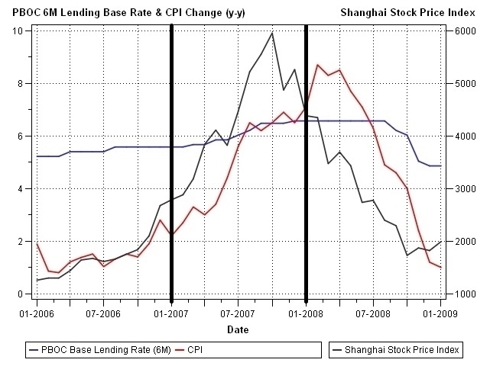 This time policymakers are trying a different approach, which relies more on raising the bank reserve rate to drain liquidity out of the economy and on administrative rules to fix prices on agricultural goods. There are several important Chinese holidays in the next two months, when policymakers have strong incentives to control domestic food prices. Recently, most agricultural commodity prices have risen significantly. If China's food-price control is successful, then the short-term demand for imported agricultural commodities will be low, given the price ceiling in the Chinese consumer market. However, price ceilings are hardly sustainable in the long run. After the holiday, demand for agricultural commodities from China may resume or even increase significantly.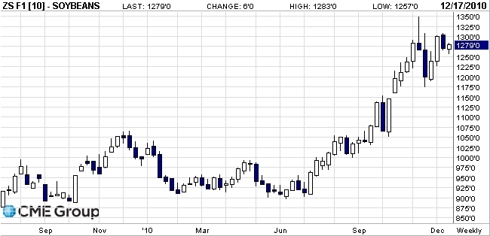 Disclosure: I have no positions in any stocks mentioned, and no plans to initiate any positions within the next 72 hours.