Gold has spent the past couple weeks testing the $1400 level, just as silver has been testing $30. With that in mind, I thought it would be worthwhile to re-examine the price channels on gold and silver that have been intact for some time.
Below is a weekly chart of gold, with a price channel going back to the start of 2009. The upper trendline here is at approximately 1450.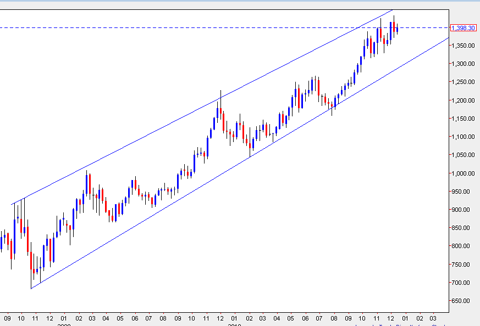 Below is a daily chart; the upper trendline on the price channel here is at 1440. Given the proximity, 1440-1450 may be a good target for bulls.
click charts to enlarge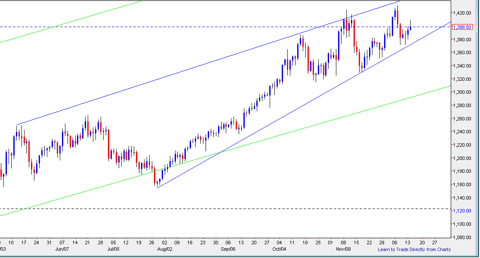 Below is the daily chart for silver; it finds its upper trendline at approximately $31.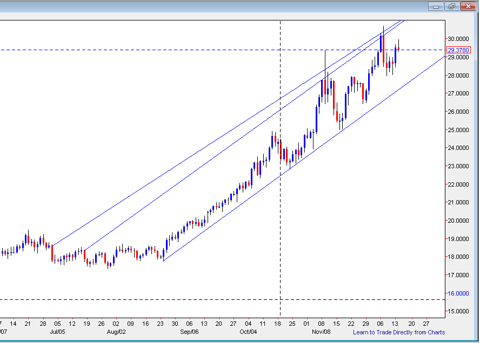 For those looking for an education in price channels, I recommend checking out this video on price channels here on InformedTrades, as well as my friend Tek's blog post on entries.
As for fundamentals, they remain bullish for metals so long as the global sovereign debt crisis persists. As the policy of central bankers is only fueling the sovereign debt problem, the bull market in metals still has time.