The Department of Energy reported that in the week ending December 10th, 2010, U.S. crude oil inventories decreased by 9.9 million barrels, gasoline inventories increased by 0.8 million barrels, distillate inventories increased by 1.0 million barrels, and total petroleum inventories decreased by 15.6 million barrels.
Click on all charts below to enlarge: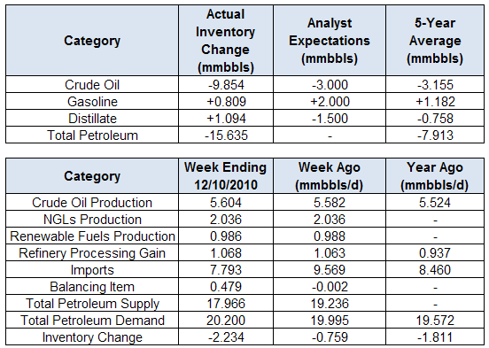 Total petroleum inventories fell the most since September 2008, plunging by a whopping 15.6 million barrels. This allowed the surplus to decline for a seventh week in a row, with inventories now 59 million, or 5.8%, above the 5-year average, down from 6.5% last week.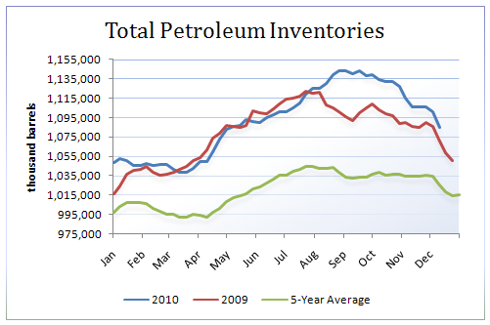 Crude oil inventories led the decline in total petroleum stocks, having fallen 9.9 million barrels. The crude surplus stands at 25.6 million barrels, or 8% versus 10% last week.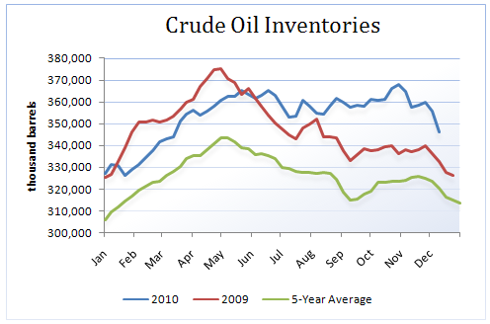 Product inventories have arrested their recent declines now that refineries are ratcheting up production. There remains overcapacity in the refining sector, in sharp contrast to the situation we had during the last bull run in the petroleum complex pre-2008, when refining capacity was tight.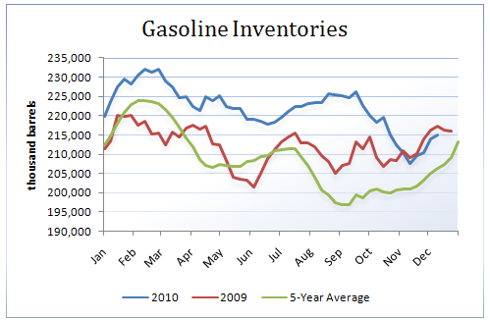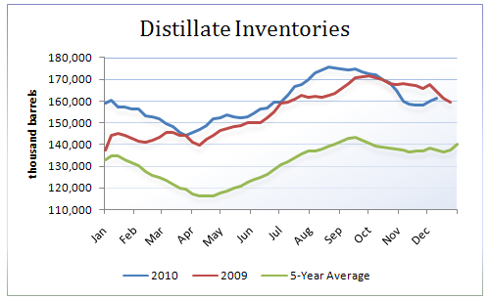 Demand
Demand rose to the highest level of the year and is now up 3.2% year-over-year on a four-week rolling basis. Gasoline demand is up 0.6%, while distillate demand is up 3.9%.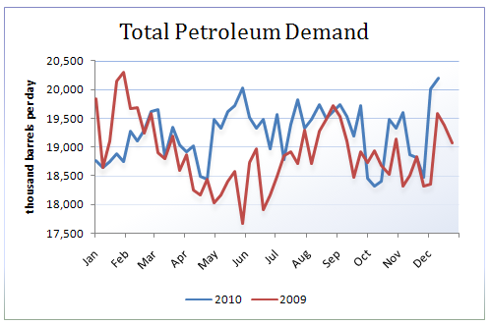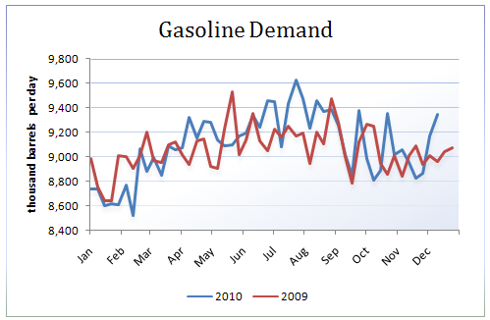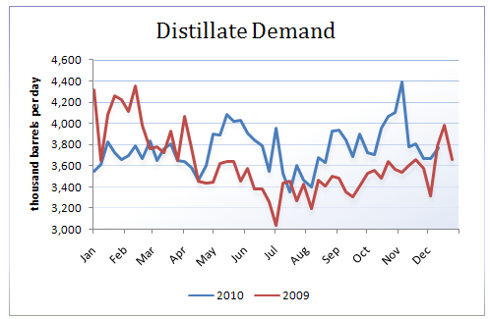 Imports
Imports of crude plunged to the lowest level of the year, or 7.7 million barrels per day. Surging demand in emerging markets and year-end tax considerations translated in to less oil coming into the U.S.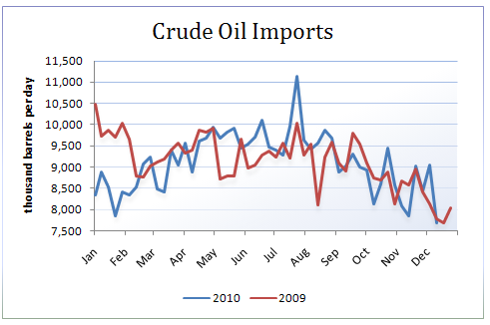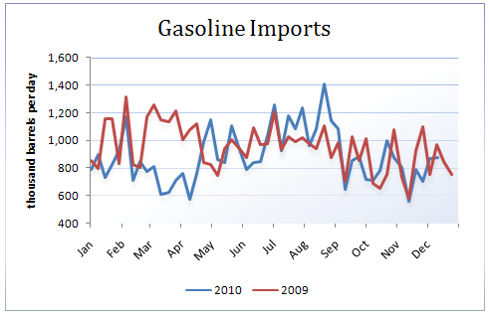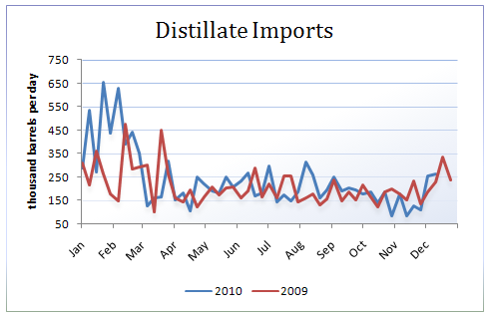 Refinery Activity
Refinery utilization ticked up from 87.5% to 88% and remains solidly above the 5-year average. Distillate production hit the highest level of the year at 4.5 million barrels per day.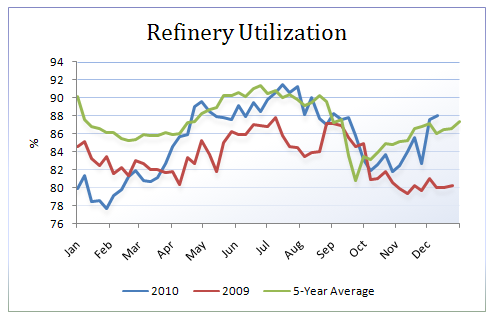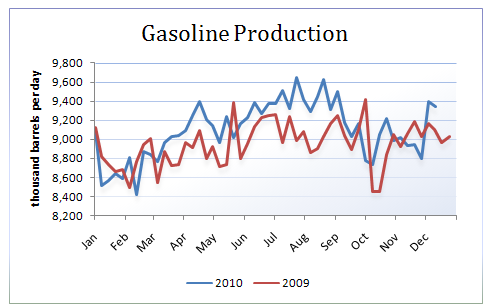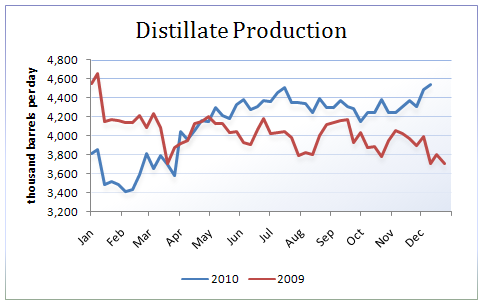 Miscellaneous
U.S. crude oil production was flat week-over-week and remains near the highest levels in six years. Year-to-date oil output is up 3.6% from the year ago period.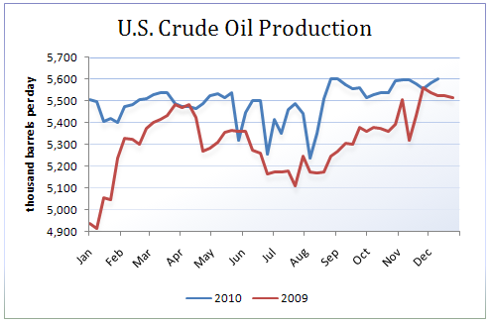 Inventories at the NYMEX delivery point, Cushing, Oklahoma rose 1 million barrels last week. Front month calendar spreads widened week-over-week from -0.51 to -0.69. WTI is at a substantial $3+ discount to Brent thanks in part to the persistent glut at Cushing.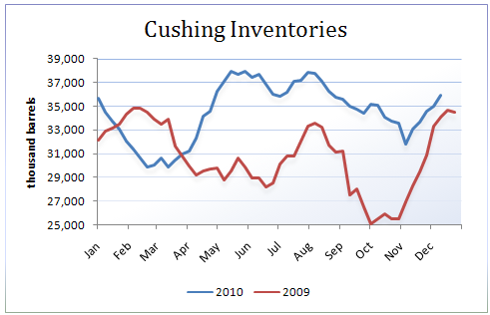 Disclosure: I have no positions in any stocks mentioned, and no plans to initiate any positions within the next 72 hours.