The score is Fortune 7, Forbes -5
It's year end again, the holidays are upon us and so are the 2011 investment guides created by every one of the major financial media players.
Before you look at their 2011 picks, let's look at LikeAssets' analysis of the picks from the 2010 investment guides. Not only did we calculate the returns, but LikeAssets calculated the alpha by using the appropriate benchmark for each investment selected. This post examines the performance of the picks in the 2010 investment guide issues put forth by Forbes and Fortune. The analysis assumes an investment of $1000 in each pick made when the articles became available on the web in late 2009.
It is interesting to note that while the ratio of losing picks/total picks was similar for both (Fortune 24%, Forbes 29%), there was a large gap in performance and alpha. With Forbes you got more winners than losers but overall, but you still would have been better off in passive index funds that tracked the Forbes picks. Here is how the picks were asset classified for both publications which generated the blended benchmark for both:
Forbes Picks - Asset Classification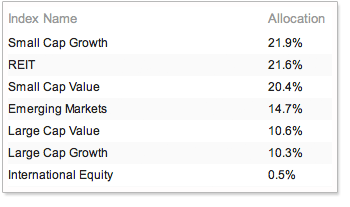 Fortune Picks - Asset Classification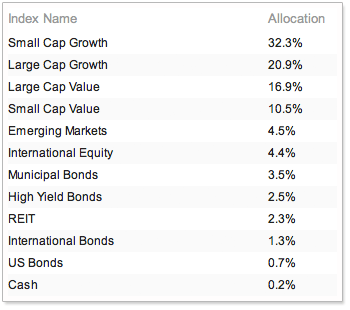 Returns and Alphas for the Portfolios
Forbes picked 24 different securities that we tracked, mostly stocks but also a handful of mutual funds focused on emerging markets. So far Forbes returned 21% against a benchmark return of 27%. Fortune made 45 picks, and it was quite a variety, including stocks, precious metals ETFs, fixed income mutual funds and even a short Treasury ETF. Fortune fared better to date, with a return of 30% vs a benchmark performance of 23%.
Fortune Picks' Performance - From 2010 Investment Guide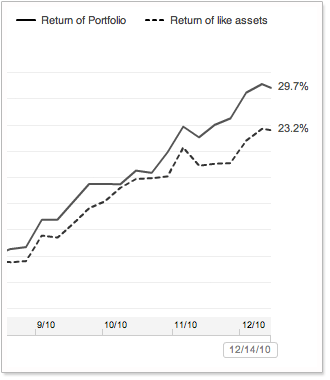 Forbes Picks' Performance - From 2010 Investment Guide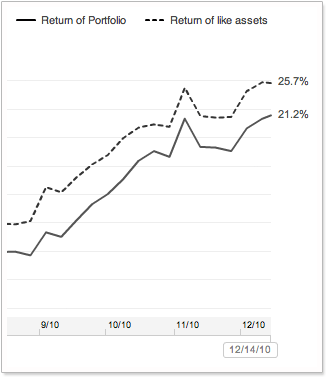 Best and Worst Picks:
Forbes top pick was Endo Pharmaceuticals (NASDAQ:ENDP) with a return of 82%, beating its benchmark by 68%. Forbes Worst pick was Navigant Consulting (NYSE:NCI) with a return of -36%, under performing its benchmark by 64%. Fortune had a couple of big winners, the best being F5 Networks (NASDAQ:FFIV) with a return of 196%, 177% above the benchmark. Worst for Fortune was General Steel (NYSE:GSI) returning -38%, 76% below its benchmark.
Forbes Best Performers

Forbes Worst Performers

Fortune Best Performers

Fortune Worst Performers

You can better understand your portfolio's returns and alpha with the LikeAssets application now available at the Seeking Alpha app store.
Disclosure: I am long SLV.