Over the past few weeks, users have been prompted to download Facebook Messenger as a standalone app. The outrage that has ensued has been ubiquitous. Users have been eager to report their disdain with the requirement of unbundling. With all of the negative sentiment Facebook (NASDAQ:FB) has been garnering over the initiative, it leaves one to wonder why it wouldn't just revoke the requirement. Clearly Facebook believes the unbundling is necessary, and determining its plans for the Messenger app is crucial to discern whether or not Facebook can exceed growth expectations.
Source: Thefool.com
To ascertain what Facebook could be planning with its recent unbundling of Messenger, it is imperative to combine other recent developments.
The first action Facebook took to hint at what the future could hold was when Facebook spent a staggering $19 billion for WhatsApp. The application was clearly growing at a tremendous rate, but with no monetization plan in place, that would come close to justifying that price tag, investors were stuck scratching their heads. However, with other recent actions, the price does not seem ludicrous after all.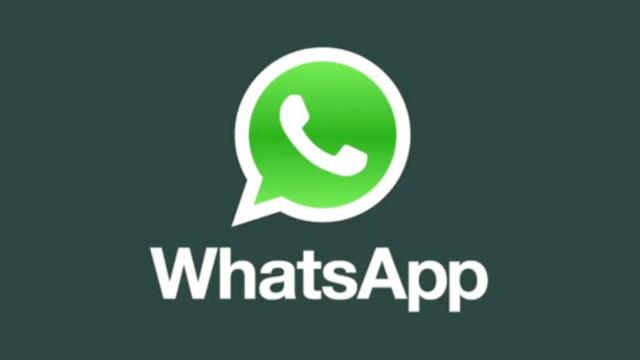 Source: CNN
The second development that points towards Facebook's plan was it attempting to gain approval from the Central Bank of Ireland to send and store payments on its website. This allowance would give Facebook the ability to compete with the likes of Western Union, while also giving users the option of storing money with the social network or buying items through the site.
Then Facebook announced the purchases of Ascenta (a satellite drone company) and Pryte (a company that gives Facebook the capability to sell short-term internet passes to users). To combine these acquisitions together, Facebook will be able to beam internet access in developing countries rather cheaply to users through drones traveling in the stratosphere. Facebook will become an internet service provider in developing countries. Moreover, this initiative is cemented by the fact that Facebook introduced the Internet.org app in late July to Africa. The app will allow users to browse certain applications for free, such as Facebook, and a set of useful health and information services. Users will then have the ability to buy further access using the Pryte technology.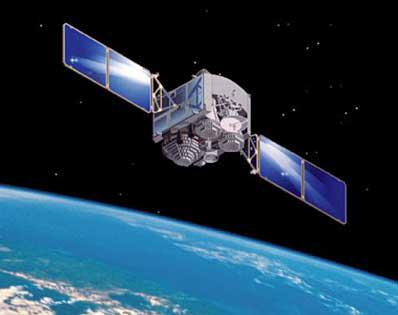 Source: EEN
Now you might be thinking to yourself "well that sounds wonderful, but a large portion of users will take advantage of Facebook and never buy access beyond the free service." That argument seems valid, but Facebook has more plans in store to generate revenue from these types of users.
On June 9th, Facebook hired David Marcus, the President of PayPal (NASDAQ:EBAY), to leads its efforts in mobile messaging. Hiring the head of the payments division of EBay to lead its mobile messaging platform seems perplexing, but makes sense based on other initiatives. Remember, Facebook is trying to get approval to send and store payments on its platform. Therefore, it is clear that Facebook intends to enter the payments industry through its messaging applications. Google (NASDAQ:GOOG) (NASDAQ:GOOGL) took a similar action last year when it allowed Google Wallet users to attach and send money with Gmail.
The payments industry, especially in developing countries, is massive. CoinDesk estimates that $500 billion a year is facilitated across borders as remittances. The average cost of sending that money comes to 9%. Therefore, the industry generates $45 billion a year in fees for the service. That amount of yearly revenue is certainly enough to compel Facebook to attempt to take a bite out of the pie.
The recent requirement to download Facebook Messenger indicates that Facebook does intend to generate revenue as a payments facilitator through its messaging platforms. The fact that Facebook has not removed the requirement while its faces user backlash further cements this proposition.
The final piece of the puzzle was Facebook's acquisition of PrivateCore, an internet security firm. PrivateCore's vCage technology protects servers from persistent malware, unauthorized physical access, and malicious hardware devices, making it safer to run any application in outsourced or hosted cloud environments. Facebook is prudently ramping up its security to accommodate the sensitive data that it will store on its servers. Beyond cementing the direction of its initiatives, this acquisition further tells investors that the initiatives will be launched shortly.
With well over one billion users, across its various platforms, the network effect that Facebook has cultivated is unprecedented. That competitive advantage will allow it to enter and disrupt industries. The payments and internet service provider industries are certainly ones that Facebook can make a splash in moving forward. Facebook's prevalence across the world is allowing it to begin to form a monopoly. The acute level of advertising targeting possible and its ability to rapidly scale projects will provide it with outsized returns.
Although Facebook has not explicitly announced its plans, it is clear that it is entering two new industries that will complement each other, as well as its original platform. Facebook will be entering the internet service provider industry in emerging markets, as well as the payments industry. Facebook is currently growing at a prodigious 61% y/y and that does not even include monetization efforts on Instagram or other initiatives. At a growth rate that high, and the potential of other revenue streams to begin to be accretive, Facebook's PE ratio of 80 seems cheap. The potential for Facebook to grow its market capitalization beyond its current $190 billion is quite prevalent. Long-term investors should look towards this natural monopoly to become a staple of their portfolio.
Disclosure: The author is long FB. The author wrote this article themselves, and it expresses their own opinions. The author is not receiving compensation for it (other than from Seeking Alpha). The author has no business relationship with any company whose stock is mentioned in this article.
Additional disclosure: I also own FB LEAP call options.