Ho, ho, ho – Not! Looking at the performance for the latest week of my ETF Pullback strategy (see Appendix below for explanation and performance data), I see how kids feel when they open their Christmas presents and discover in a lump of coal, or even worse, a shirt or a pair of socks. Figure 1 charts the disappointment last week in the model's performance (this is a screen shot from the FolioInvesting.com account I use to trade this model).
Figure 1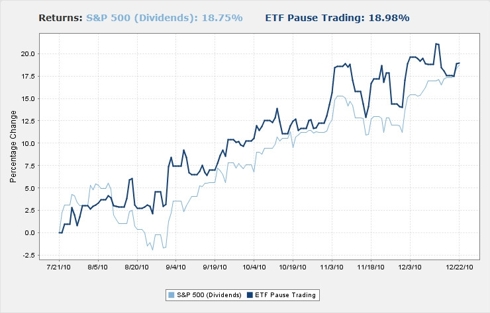 images
Actually, the bad news came pretty much on one day from one ETF, iShares MSCI Turkey (NYSEARCA:TUR). This is one of several emerging markets that have been pretty hot, so much so that central bankers are looking to cut interest rates and drive currencies down a bit in order to curb "hot money." Adding pressure in Turkey was an increase in bank reserve requirements. I think such measures make sense. To emerging markets, hot money, which leaves just as easily as it comes in, can be more threatening than modest upticks in domestic inflation, and after what we've all been through in recent years, how could anybody argue with anything that aims to shore up banks. It whacked my weekly performance, but that's life. Assuming I'll see more emerging market exposure going forward (as I do again this week), sensible financial management should, ultimately, be beneficial.
Meanwhile, here's the new list.
These are the ETFs I had last week's.
As you can see, the global theme is above and well. I'm out of Turkey, at least for the moment, but in Thailand, which can hopefully benefit from easing political tensions, and Chile, fiscally conservative as emerging markets go. Resources exposure, an important theme lately, remains present. Besides the obvious exposure to PSAU (an ETF of precious-metals mining companies), there's also the All World ex U.S. Small Cap fund, which has heavy exposure to mining companies (not necessarily confined to precious metals).
With trading this time of year so hard to predict, I'm steeled for anything. It's always hard to generalize about what shows up in a purely-technical one-week model, but to the extent I can do it, based upon the kinds of ETFs that seem to have been appearing a lot lately, it looks like caution regarding the U.S. is an important element, as expressed through frequent exposure to developing markets and precious metals. As 2010 has wound down, however, the U.S. stock markets have been anything but cautious. If I'm going to wind up with performance that overall just matches the market, as has been the case since getting started in late July, at least it's good to do so in the context of a market that's been pretty strong.
APPENDIX
To create this model, I started with a very broad-based ETF screen I created in StockScreen123.com.
Eliminate ETFs for which volume averaged less than 10,000 shares over the past five trading days

Eliminate HOLDRs (I don't want to be bothered with the need to trade in multiples of 100 shares)

Eliminate leveraged and short ETFs (I think of these as hedging tools rather than standard ETF investments of even trading vehicles)
Then I sorted the results and select the top 5 ETFs based on the StockScreen123 ETF Rotation - Basic ranking system, which is based on the following factors:
120-day share price percent change - higher is better (15%)

1-Year Sharpe Ratio - higher is better (15%)

5-day share price percent change - lower is better (70%)
The idea of using weakness as a bullish indicator is certainly not new. But often, it's an add-on to other factors that, on the whole, emphasize strength. Here, the weakness factor is dominant, with a 70 percent weighting.
This model is designed to be re-run every week with the list being refreshed accordingly. I trade through FolioInvesting.com, where I pay a flat annual fee rather than a per-trade commission, so I don't care about the fact that turnover form week to week is often 80%-100%. If you want to follow an approach like this but do have to worry about commissions, the strategy tests reasonably well with three ETFs, or even with one. (Cutting the number of ETFs is far preferable to extending the holding period.)
Figure 2 shows the result of a StockScreen123 backtest of the strategy from 3/31/01 through 10/7/10.
Figure 2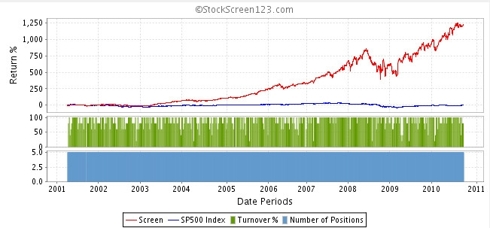 Figure 3 covers the past five years, a very challenging market environment that witnessed the fizzling of many strategies that had succeeded for a long time.
Figure 3