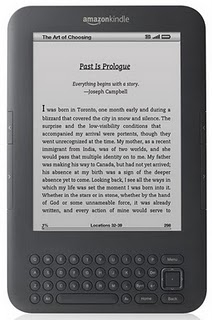 There was a rumour recently that Amazon (NASDAQ:AMZN) sold around 8 million Kindle (e-book readers) in 2010. It is the most popular e-reader on the market. With the launch of the iPad 2 and the Blackberry Playbook that may come in Q1-2011, digital books will surge quickly. There is also a new trend towards the selling of chapters of books separately from entire e-books. Prices of those devices dropped significantly recently.
AAP Reports Book Sales Estimated at $23.9 Billion in 2009
The Associiation of American Publishers estimates that U.S. publishers had net sales of $23.9 billion in 2009, down from $24.3 billion in 2008, representing a 1.8% decrease. In the last seven years, the industry had a compound annual growth rate (CAGR) of 1.1%.
Trade sales of adult and juvenile books were steady at $8.1 billion in 2009, and CAGR fell to 1.8 percent. Adult Hardbound books showed a healthy growth of 6.9%, $2.6 billion in 2009, however paperbound books for adults fell 5.2% to $2.2 billion. Hardbound books in the children and young adult category fell 5.0% to $1.7 billion while their paperbound equivalent grew 2.2% to $1.5 billion.
Over the period covered by the estimated data, the CAGR for hardbound books was 1.3% for adult books and 0.6% for juvenile. Paperbound books grew 2.6% and 2.7% over the 7 years.
Mass Market paperbacks decreased 4.0% and brought the category CAGR to -2.2%. Total sales were $1.0 billion in 2009. Book clubs and mail-order fell to $588 million, a fall of 2.0%.
Audio books sales for 2009 totaled $192 million, down 12.9% on the prior year; CAGR for this category is still healthy at 4.3%. E-books overtook audiobooks in 2009 with sales reaching $313 million in 2009, up 176.6%.
KEY US PUBLISHING INDUSTRY STATISTICS (ESTIMATES)
E-book US Sales
2009 Annual growth 2002-2009 Compound Growth Rate
$313,167 176.6% 71.0%
Amazon announced a new generation of the Kindle on July 28, 2010. While Amazon does not officially add numbers to the end of each Kindle denoting its generation, most reviewers, customers and press companies refer to this updated Kindle as the "Kindle 3". The Kindle 3 is available in two versions. One of these, the Kindle Wi-Fi, is initially priced at US$139, and connects to the Internet exclusively via public or private Wi-Fi networks. The other version, considered a replacement to the Kindle 2, is priced at US$189 and includes both 3G and Wi-Fi connectivity.
Thus, ebook readers are becoming more affordable, and with the mobile Internet, it is easier to buy ebooks.
Estimated U.S. consumer e-book purchases in 2010: 8 million
Estimated U.S. consumer e-book purchases in 2009: 3 million
Number of downloads of public library e-books and other virtual library content in 2009: 19 million
Number of downloads 2003-2008: 10 million
Increase in new users in 2009 from 2008: 36 percent
Source: here
2012: 18 million devices
Disclosure: I have no positions in any stocks mentioned, and no plans to initiate any positions within the next 72 hours.