Despite concern over the company's debt load, Dynatronics Corporation (NASDAQ:DYNT) could be poised to move higher after the completion of a $3.8 million sale and leaseback of its facility in Cottonwood Heights, UT. The sale of the Cottonwood facility will free up capital to both take on strategic investments and pay down the company's debt burden.
"The sale of this property frees up a large amount of equity and will generate significant resources to reduce debt," stated Kelvyn H. Cullimore, Jr., president and CEO of Dynatronics. "The transaction will result in paying down approximately $2,750,000 in debt of the company. The balance of the sale proceeds will fund commissions, tax reserves, closing costs and lease deposits."
Alongside increased capital on hand for the Dynatronics, the sale will allow the company to offset obligations on previously deferred tax assets, leaving more room to pay down the company's debts as well.
"This sale will be sufficient to utilize the majority, if not all, of our deferred tax assets thus significantly offsetting the tax obligations associated with this sale and leaving more proceeds to pay down debt," Cullimore added.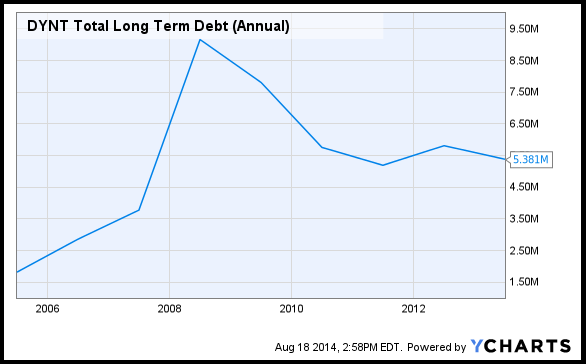 Dynatronics' long-term debt has been steadily declining since 2008, but remained a topic of concern during management's third-quarter conference call in May. Cullimore stated over the call that the company's bank had been understanding and had extended the company's line of credit till the end of October.
The extension came after Dynatronics failed to meet covenant requirements in the quarter ending in March.
"(The Bank) was concerned about (missing covenant requirements), but they're not taking any action because of it. They are very pleased with our plan to sell the (Cottonwood Heights) building, because by unlocking all of the equity we have in the building and applying that to our debt, we basically take the bank out of a risk position," said Cullimore.
With the sale, the company's line of credit will be under $1 million. This will give them significant room for investment and growth. "This transaction will provide a catalyst to help us execute important strategic plans currently being developed by management," concluded Cullimore.
Dynatronics, which manufactures, markets and distributes advanced-technology medical devices, has rapidly increased free cash flow generation over the past year and a half. This has come as demand for key products, such as the new ThermoStim Probe, which allows practitioners to deliver heat or cold therapy in combination, are beginning to pick up.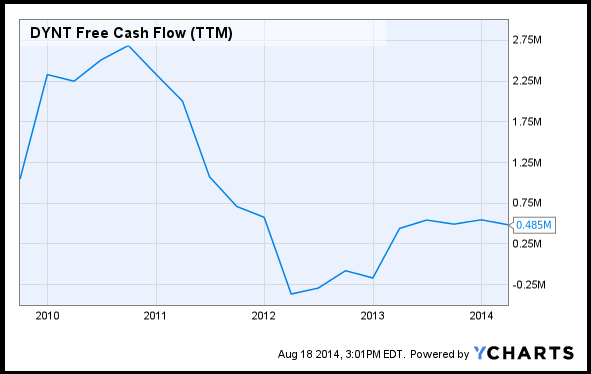 Management believes that basic demand will continue to accelerate in the fourth quarter among its entire product base. This will help to generate the kind of margins needed to bring Dynatronics back to healthy profitability. Increased demand, alongside the sale of the building, should help support cash flow, and eventually lead to long-term gains in the company's share price.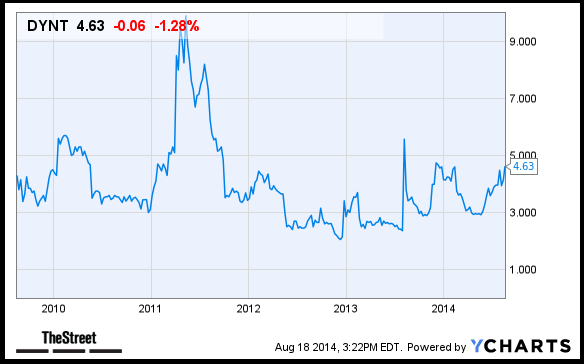 Disclosure: The author has no positions in any stocks mentioned, and no plans to initiate any positions within the next 72 hours.
The author wrote this article themselves, and it expresses their own opinions. The author is not receiving compensation for it (other than from Seeking Alpha). The author has no business relationship with any company whose stock is mentioned in this article.
Editor's Note: This article covers one or more stocks trading at less than $1 per share and/or with less than a $100 million market cap. Please be aware of the risks associated with these stocks.