[Originally published 7/30/2014]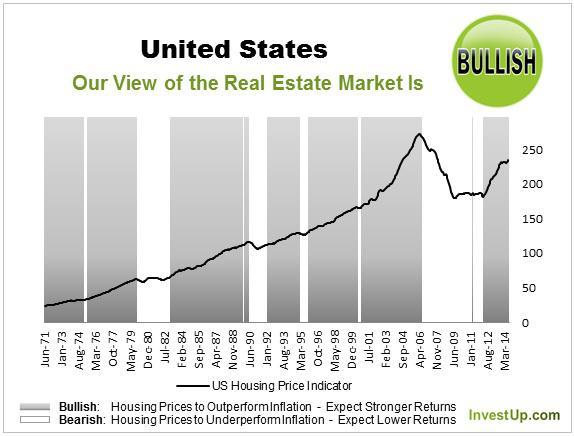 We see greater upside on U.S. housing prices.

The underlying fundamentals for the U.S. housing market are increasingly positive. Despite the fact that confidence has not been fully re-established, the relationship between employment and housing sales is already beginning to be visible, as can be appreciated in the similarity in the recovery trend of both variables. Pending home sales, which are homes in contract that have not yet closed, have also increased. The recovery underway in first-home buyers has broadened to include investors. We believe investor demand in the U.S. should help establish a floor on housing prices, since investors tend to act more aggressively than households in response to any reversal of housing prices.
In the meantime, we believe that house prices in the U.S. will continue to surprise on the upside. We also expect mortgage credit conditions to improve incrementally from current levels as well as a steady expansion in mortgage lending activities in the US, which will help housing prices increase further.