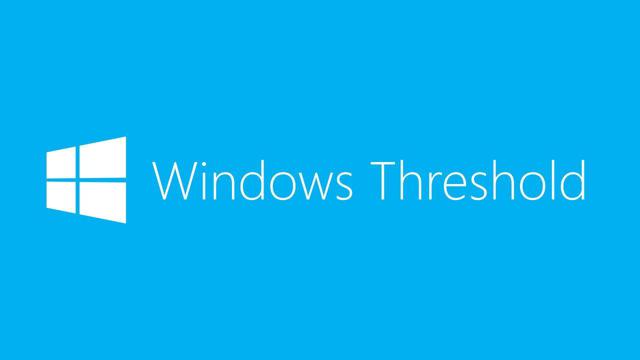 Microsoft (NASDAQ:MSFT) is currently readying up to publicly talk about the next major version of Windows, currently codenamed Threshold.
This date may change, but the Threshold version of Windows is currently in development and Microsoft plans to release a preview version of what will likely be named Windows 9 to developers on September 30th.
Windows Threshold is expected to be called Windows 9 when it ships in 2015, however Microsoft is still far from announcing any set name.
This early technology preview will give developers a first look at some of the new rumored features like mini Start Menu in Windows 9, alongside the removal of the Charms bar feature and several UI changes.
There is also speculation that Microsoft's digital assistant Cortana might end up in the finished product even though it is not clear that it will be available in time for the September preview.
Once again, the date that has been announced is the 30th of September 2014.
A few points for investors to consider.
This is a good development because it will give investors an early feel for the Operating System to come.
Investors should immediately start to pay attention to the coverage from technology blogs. They are usually a good barometer of the reception of the product from the public.
The features Microsoft decide to announce will be an indication about whether the business community can rally around this new release.
Microsoft may also announce the pricing model for the next version of Windows.
Bottom Line
As has been pointed out ad nauseam on Seeking Alpha, Microsoft as a business has been doing well without Windows but in many ways this release is make or break for Redmond.
It will determine to a great extent whether Windows can deliver enough innovation to remain a profit center or will move toward a free trojan horse model.
Disclosure: The author has no positions in any stocks mentioned, and no plans to initiate any positions within the next 72 hours.
The author wrote this article themselves, and it expresses their own opinions. The author is not receiving compensation for it (other than from Seeking Alpha). The author has no business relationship with any company whose stock is mentioned in this article.
Additional disclosure: I am the CEO of Learn About The Web Inc. (www.learnabouttheweb.com ). Learn About The Web™ is an online business education platform dedicated to providing universities and businesses with the tools required to credibly teach online business. I teach and discuss online business companies (including Microsoft) frequently. I also own and monetize several Microsoft-related online properties like Eye On Windows (www.eyeonwindows.com ) and Windows 9 Update (www.windows9update.com ). I also own a PeopleSoft-related web property (www.peoplesoft-planet.com ).