Here are a couple of nice looking breakout plays that look like they have room to run. I also noticed a large number of China stocks that were acting over-exhuberant during the holiday season. Here are six to watch:
Qiao Xing Universal Telephone (XING), China GengSheng Minerals (NYSEMKT:CHGS), Shen Zhou Mining (NYSEMKT:SHZ), Himax Technologies (NASDAQ:HIMX), AgFeed Industries (OTC:FEED) and SinoCoking Coal (NASDAQ:SCOK) and Coke Chemical Industries (SCOK).
This is one more sign of the froth that is built into the markets right now.
Click charts below to enlarge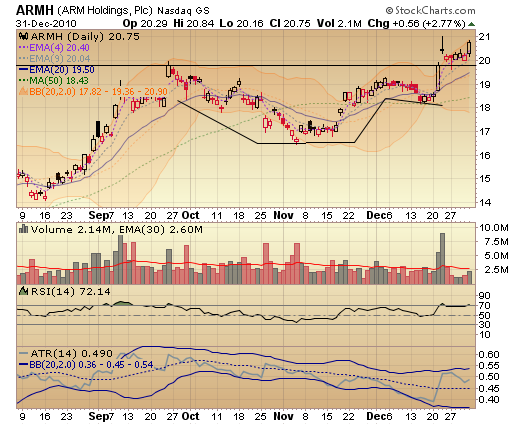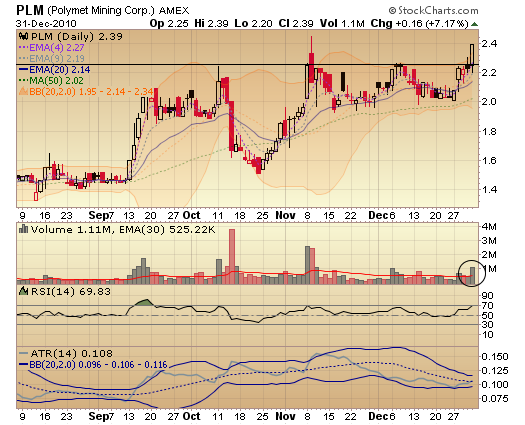 Disclosure: No positions