2010 was dominated by talk of the European crisis and that crisis was reflected in the dramatic selloff in shares on PIIGS' exchanges, according to data from S&P BMI Global Indexes (via Daily Finance).
Four of the five worst performing exchanges in 2010 were PIIGS members, and the other is another European state with a similar sort of crisis, Hungary.
The winners, well, they followed two other 2010 trends: China and rising commodity, specifically metals, prices.
(data via Daily Finance)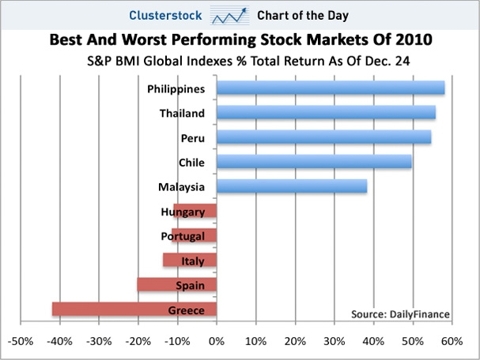 Disclosure: I have no positions in any stocks mentioned, and no plans to initiate any positions within the next 72 hours.