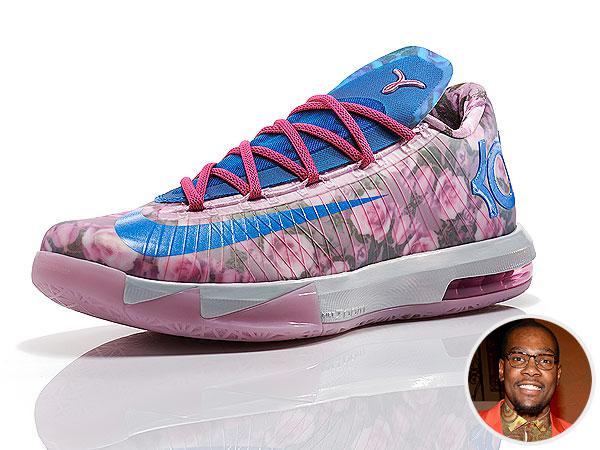 In this article I will be looking into the deal that Under Armour (NYSE:UA) offered Kevin Durant. If you haven't heard, Under Armour offered Kevin Durant a shoe deal worth between $265 million and $285 million over 10 years. Before I delve into my prediction for how the deal will play out, I would like to give you a quick analogy that may better your understanding about what is happening.
I believe that this huge deal is very similar to the deal Robinson Cano made with the Seattle Mariners last year. Jay-Z is actually the agent for both Durant and Cano which is happenstance. The Yankees are like Nike (NYSE:NKE) in this scenario as both are dominant players in their space. Nike has a 96% market share in basketball shoes in America and the Yankees have won 27 world championships, which is the most by any North American professional franchise. Under Armour is the upstart Seattle Mariners. Under Armour has less than a 1% market share in the basketball shoes category in America; the Seattle Mariners had 28th team batting average offense out of 30 teams according to fangraphs. According to ESPN.com Robinson Cano is the best 2nd baseman in the league; Kevin Durant won the MVP last year and had the second highest shoe sales among active players. The Kevin Durant shoes sold $175 million in retail or $90 million at wholesale. When Robinson Cano went to Seattle, people questioned whether he could hit in the pitcher friendly Safeco Park. Commentators are now questioning how much sales Kevin Durant could do with Under Armour because it doesn't have an established shoe business. The company has a few deals with the likes of players such as Stephen Curry, but none big enough to put a dent in Nike's sales. The company had to give Durant a huge raise from the 7 year $70 million he was getting to lure him away from the established player that is Nike. To finish off the analogy, Robinson Cano ended up signing a 10 year $240 million deal to play for the Seattle Mariners. This year he has the second highest batting average in baseball and the team is very close to a playoff spot. My prediction for Under Armour is similar. The company will have a successful campaign with Durant and will finally take some market share away from Nike in the basketball shoes category.
Jay Z notified Nike that it has until Wednesday to match the offer that Under Armour gave Durant. In my opinion, Nike will allow Kevin Durant to take the offer. Nike already has a dominant position in basketball shoes and doesn't need to overpay one player to keep its brand powerful. The company already has Jordan, James, and Bryant, who is hugely popular in China. The Jordan brand gave Nike $2.25 billion in sales last year. James provided the company with $300 million in retail sales. Kobe brought the company $50 million in American retail sales. Nike lost Dwayne Wade to Li-Nang which was a Chinese company that offered him a 10 year $100 million dollar deal. Wade left partially because he didn't want to live in the shadow of Michael Jordan. Nike has done fine without Wade, so the company will likely feel that it can survive without Durant. The company currently has a $20 million per year offer on the table and likely won't chase the Under Armour bid.
This whole argument assumes that Durant takes the offer, which includes stock options and the building of a recreational facility in Washington. During the negotiations with the Seattle when Jay-Z represented Cano, prognosticators argued that Jay-Z was just using them as a ploy to get more money from the Yankees. Cano ended up signing with the Seattle as I previously mentioned. Therefore, I believe that Durant will choose Under Armour. Unlike choosing a team to play for, loyalty isn't as big as a factor in endorsement deals. This is a business transaction and the best decision for Durant is to sign with Under Armour.
Although the sales that Durant generated from his KDs only truly exploded this year, this growth will likely continue as the player reaches new heights. In 2012 Durant only sold $35 million in retail, but that number is a thing of the past. Now Durant has an MVP under his belt and will be a star in the NBA for the next decade. For the deal to work financially, Durant would have to gross $400 million in sales. A reason to believe that Durant could surpass James' sales eventually is that James is 4 years older than Durant and therefore will peak out in terms of performance on the court before Durant. This could benefit sales of Durant's shoe.
The extension of the Under Armour brand is necessary to expand revenue for the company, which currently has less than 1% of sales come from basketball shoes. The basketball performance shoe market reached $1.83 billion in sales in April of 2014. It is a huge market; Under Armour has been trying to get into it for a few years. Sure it sounds reasonable to play it safe by making deals with smaller athletes such as Stephen Curry, but bold action is what the company needs. The NBA is a star driven league and only superstars can drive shoe sales. Marketing is everything in the category as Under Armour already makes a great shoe. A great product must be paired with marketing to take share away from Nike.
Even if the deal ends up causing Under Armour to suffer a short term financial loss, the gains in market share are worth it because it can give the business momentum. In this article from 2010, the company stated that it wanted to get into basketball sneakers. The company has been stuck with little momentum since then. The deal with Durant can actually move the needle and encourage other young players to wear the shoes. It should be looked at like a start-up company that has upfront costs which will eventually be worth it in the long run
Under Armour has gained market share in the sports apparel business and will be able to leverage its brand in the basketball shoes category. Last quarter the company had revenue growth of 34% and raised its revenue and profit outlook for the year. The operating income is now expected to grow between 25% and 26%. Clearly the company has positive momentum. The basketball shoe category will add to this growth in the next few years.
Looking at the stock, I would say that if you are bullish on the company you should be enthused by this situation. I wouldn't recommend it because of valuation concerns (58.85 forward PE multiple), but the company is certainly on a high growth trajectory.
The main risk factor that this transaction has is that it ties up a huge amount of money into one player. This deal will consist of about 10% of the total marketing dollars that the company currently spends. If Durant loses popularity because of something he does off the court, because of a decreased level of play, or because of an injury, the sales of his shoes will suffer. Derrick Rose's injury woes hurt Adidas which has 13 year $185 million shoe deal with him. Of course if Nike matches the offer or Durant chooses to go with the lesser offer, then Under Armour will continue to struggle with gaining market share in the basketball shoe category.
Disclosure: The author has no positions in any stocks mentioned, and no plans to initiate any positions within the next 72 hours.
The author wrote this article themselves, and it expresses their own opinions. The author is not receiving compensation for it (other than from Seeking Alpha). The author has no business relationship with any company whose stock is mentioned in this article.