2010 brought new laws regulating to a certain extent how payday lenders operate. We decided to look into three of these companies and see what the impacts, if any, have been, and whether or not there are any payday lender-type stocks that seem undervalued out there.
Using ZenValue software, we analyzed the following 3 stocks: Cash America International, Inc. (NYSE:CSH); EZCORP, Inc. (NASDAQ:EZPW); First Cash Financial Services, Inc. (NASDAQ:FCFS). Using analyst 5-year growth rates, we get the following output from our intrinsic value page:
Note: past 5-year's EPS growth for each company are as follows. CSH: 10.5%, EZPW: 44%, FCFS: 22%.
This indicates that all three stocks are trading at a significant discount to intrinsic value (if you believe the analysts' growth estimates).
The valuation page shows the following: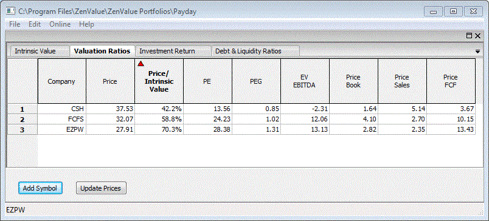 CSH's PEG at 0.8 is the only one that is below 1, although it does show a negative EV/EBITDA. EZPW and FCFS EV/EBITDA do not seem especially cheap, and if EZPW's projected growth rate holds true, it might also seem a bit pricey.
The investment return page shows the following: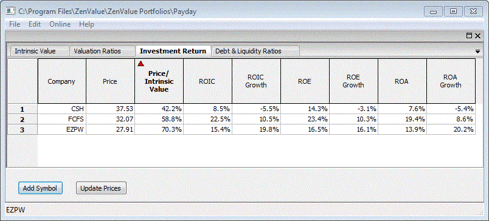 FCFS and EZPW have ROIC's above what we consider our target of 15%, and except for FCFS's bad year in 2008, have kept it above 15% for the past 4-5 years. CSH look like they struggle to achieve even 10% ROIC.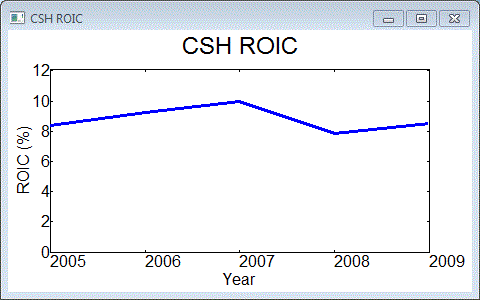 The debt and liquidity page shows the following: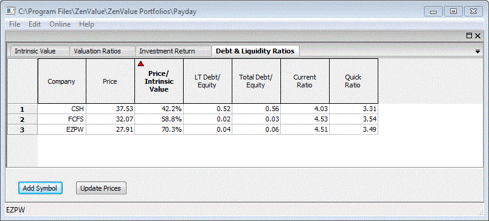 FCFS and EZPW have no significant debt to speak of, and do not seem to rely on it to finance their operations (except for FCFS, again in 2008). CSH seems to maintain a debt level between 0.3-0.8, but their quick and current ratios indicate they have no problems servicing this debt.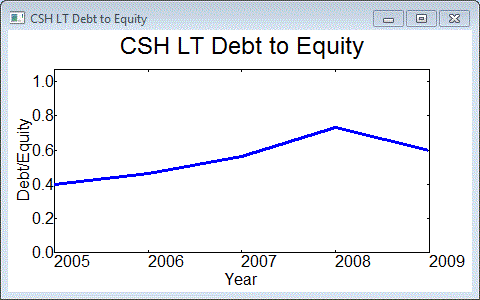 While all companies appear undervalued in our analysis, given the projected growth rates, returns on investment, and low debt, it appears that FCFS might be the standout in this group of stocks and worth additional research to see if the stock is a worthy buy. The discount to intrinsic value of all three payday lenders might indicate more pessimism about these stocks than their financial results based on fundamental analysis would warrant.


Disclosure: I have no positions in any stocks mentioned, and no plans to initiate any positions within the next 72 hours.