55 out of 128 isn't the best…but it isn't the worst, either. That's Mexico's ranking in Forbes latest list of the best countries for business. It's not in the top ten, but it's a higher ranking than Brazil, or China.
There were reasons for the country's score: notable improvements in innovation, monetary freedom and tax burdens.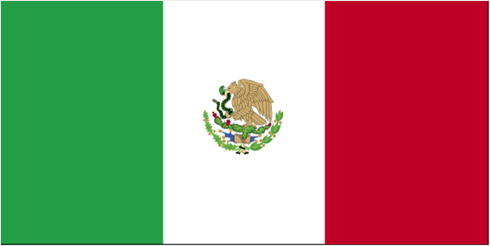 And Mexico received even better scores from the World Economic Forum, holding "notable competitive advantages" in several areas. Beyond having sound fiscal policies and a sophisticated private sector, the 2010-2011 Global Competitiveness Report ranked the country 28th out of 139 for macroeconomic stability.
Mexico stands at 19th for its government budget balance (the U.S. ranks 118th). Government debt? 50th for Mexico, and 122nd for the U.S. The country comes in at 59 for its national savings rate (the U.S. lags miserably at 130th, again – out of 139). But what's really eye-opening is that Mexico scores 42nd on the soundness of its banks…and the U.S. stands at 111th.
However, you have to take the bad with the good…and Mexico's got plenty of that. As much as ranking 55 on the Forbes list is great…the country's rating on corruption showed "substantial deterioration". And even with all the solid rankings in some areas, Mexico declined in competitiveness. There are serious problems here: its labor market isn't stellar, and bureaucratic inefficiency is a challenge to business.
There are also social problems: namely, rampant drug-related violence. As of early November 2010, the newspaper Reforma tallied over 10,000 homicides (The Economist).
Granted, the global downturn hit Mexico hard (with growth contracting 6.1% in 2009). But that was due-- not in small part-- to its close association with the U.S. (we are the destination for 80% of Mexico's exports). And outside of that, the country has grown steadily since its currency crisis in the mid-1990s.
Take the good and bad for what they're worth… Mexico is a growth opportunity. Just ask PricwaterhouseCoopers: by 2032, G7 nations will be surpassed in size by the Emerging Seven, namely China, India, Brazil, Indonesia, Russia, Turkey…and Mexico.
For a play on Mexico, take a look at iShares MSCI Mexico Investable Market Index (NYSEARCA:EWW): this funds top holdings are telecom, consumer staples and materials. For a more indirect exposure, consider iShares S&P Latin America 40 Index (NYSEARCA:ILF): Mexico accounts for 23% of this funds holdings. Both funds are currently in long-term upward trends.
Disclosure: I have no positions in any stocks mentioned, and no plans to initiate any positions within the next 72 hours.