Of the three big streaming services, Netflix (NASDAQ:NFLX) may have the monopoly on Emmy nominations, but that doesn't mean Amazon Prime isn't going away without a fight. This week, Amazon (NASDAQ:AMZN) and its unique business model returned to the fold…but will it continue to work?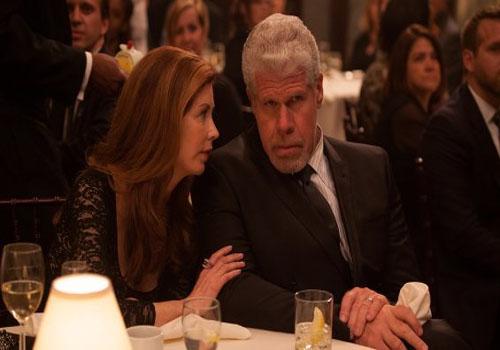 (Credit: Amazon)
Traditionally, a TV network controls all aspect of its pilot season and while that's been the model for years it doesn't always work. Look at pretty much every NBC rookie series from last year (save Blacklist and the underrated mid-season replacement Chicago P.D.) for proof. Yet with streaming services there's nothing traditional about it at all and Amazon has a huge competitive advantage in how it picks its series: America votes.
Now, just once, it would be fascinating to watch a major TV network try this approach as it would likely send viewership up (at least for the first few weeks). If you vote for and support something, the odds are good you'll remain loyal until you're given a reason not to be - that's just basic human emotion. The game changes though with streaming series as they have their own set of rules that make it more difficult to draw in viewers.
For three years Amazon's tried this approach with varying results. Its first two series Alpha House and Betas were a mixed bag. House, an ensemble fronted by fan favorite John Goodman is returning for its second season and Betas, which didn't really have a notable "name" lead was quietly not renewed.
It's not really hard to see why one made it over the other given the star appeal, but in the beginning the company took what it could get given how new the whole concept was to talent. The second time around Amazon was able to cast a wide net and has slowly been seeing more and more celebrity backing. While it's too early to see if those net any returns, the slate was initially well-received as it includes a new drama from The X-Files' Chris Carter and one starring Hollywood everyman Titus Welliver (look him up…trust me you'll recognize him).
Investor Analysis
That brings us to now and the network's strongest most name-recognizable casts yet including Sons of Anarchy alum Ron Perlman, Body Of Proof's Dana Delaney and Scrubs' favorite Sarah Chalke. World War Z & Quantum of Solace director Marc Forster and Oscar winner Steven Soderbergh (Traffic) are also a part of the creative teams behind some of the potential series so you can clearly see the evolution from slate to slate.
What's interesting is that yesterday also happened to be the day Netflix made two big announcements of its own. The first was that the long in development Marco Polo drama (that was picked up after Starz (NASDAQ:STRZA) dropped it due to higher than expected costs) will make its debut this December. It's Netflix's first real mainstream launch of a new buzzy series since Orange Is The New Black last year and one that will be a real test for the service.
It has no recognizable stars and a premise that may not get mainstream appeal, but it's from Netflix which gives it cachet. Ironically, when looking at Amazon's slate the opposite is true. Again, Netflix has a number of high profile series in the works so this may be the instance of that example but it raises an interesting point.
Remember, Netflix doesn't have to (and chooses not to) release ratings so we will have no clue how it does. The hope is that families home for the holidays will flock to it as an alternative to going out and braving the weather and/or shopping malls. Either way Netflix has the accolades to make people look at it differently and assume it will be successful.
The other reveal Netflix put out there is substantial…in fact, as first reported by Deadline, it is believed to be the largest video-on-demand deal for a TV series ever. Netflix will be the online streaming home to NBC's smash hit The Blacklist and all for the low, low cost of $2 million a episode. That's an insane evaluation, but it makes sense and makes the company even more dangerous.
So the question becomes: which package becomes more appealing? Plus, you can't forget about Hulu Plus which already boasts a strong lineup and over the last week has been gobbling up series including Fox's rookie sensation Sleepy Hollow and Starz sleeper hit Party Down.
Still, putting the focus back on Amazon, investors know what they sign up for with the company. After all, the TV streaming division is just one small part of a larger corporation that won't be content until it has ties to every facet of commerce. It's a tall order to be sure but one Jeff Bezos loves and thrives upon. Remember, this is the guy who spent nearly a billion dollars on Twitch.
In this case Netflix is still the dominant brand of the three, but Amazon isn't as far out of the picture as you may think and by giving this much power to its subscribers it poses a clear and present threat.
Disclosure: The author has no positions in any stocks mentioned, and no plans to initiate any positions within the next 72 hours.
The author wrote this article themselves, and it expresses their own opinions. The author is not receiving compensation for it (other than from Seeking Alpha). The author has no business relationship with any company whose stock is mentioned in this article.