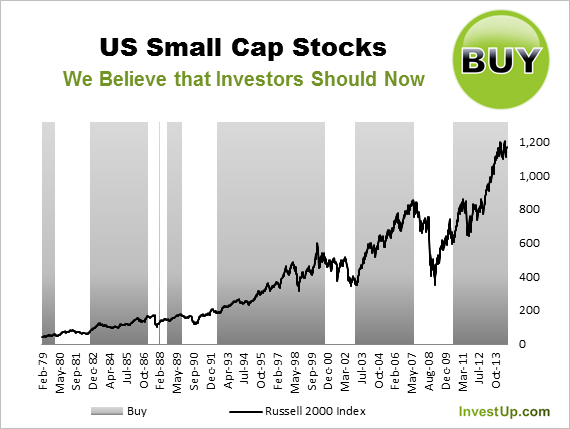 TRADE SUMMARY
The BUY rating was opened at 624.24 on 7/20/2010.
The BUY rating has already helped investors generate potential profits of 91.85%.
Our target return is 29.92%.
While the initial target has already been reached, we maintain our BUY rating since we believe the small cap index will continue to outperform.
ANALYSIS
Our strategic view of the outlook on the small cap stock market is still bullish.
Our macro outlook on the US is basically constructive. Our basic read on the macro picture is quite positive, so we are less concerned about some of the things (credit risks, inflation) that some visitors have worried about. This has created a broadly friendly environment for risk assets, as investors become comfortable with the durability of the expansion. Therefore, we continue to have a clear bullish bias on the small cap stock index.
The US's macro news has continued to be better. Growth was driven by stronger consumer spending and exports, although the pick-up in imports meant that net trade was once more subtracted from growth. Our Financial Stress Index for the US has also shown substantial easing from the peaks as credit spreads have fallen. On the other hand, faster jobs growth partly explains the recent rebound in private consumption in the US. Moreover, with improving state of the banking sector and rising real incomes, domestic growth in the US is likely to remain buoyant over the next two quarters.
The current macro profile means that beyond the next quarter or two, markets may face a steadily improving picture, with a broadening private-sector recovery in the US. What's more, the macro environment will remain benign, and our models show more scope for US equities to rise, based on our central views. We can obviously think of plenty of potential risks but the reward for being long the small cap index still looks good to us here. Accordingly, we think the opportunities to be long the small cap market are shaping up to be very attractive again.