We decided to review our holdings in the online gaming and internet services industry in China (we are long NTES) and see if there are better values out there. Using our software, we decided to analyze Netease.com, Inc (NASDAQ:NTES); Shanda Interactive Entertainment Ltd. (NASDAQ:SNDA); and Sohu.com, Inc (NASDAQ:SOHU) based on intrinsic value and fundamentals.
Using analysts' 5 year projected growth rates for each company, we get the following: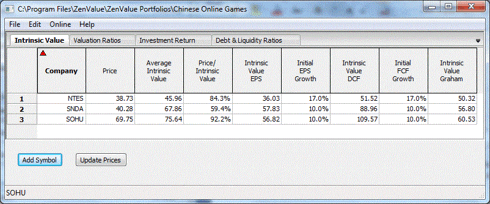 Note past 5 years' FCF/share growth is the following: NTES: 37%, SNDA: 31%, SOHU:41%.
From these results, SNDA seems to be selling at the biggest discount to intrinsic value. Only NTES has a forecasted growth rate of over 15%, a target we usually like to see in our investments.
The valuation page of the analysis shows the following: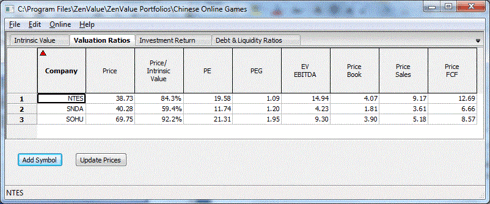 SNDA seems to be trading at a level of a value stock: EV/EBITDA is less that 7, PEG is still close to 1.0. NTES does not look cheap by EV/EBITDA, however it does have a higher projected growth rate and a PEG close to 1.
The return on investment page shows the following: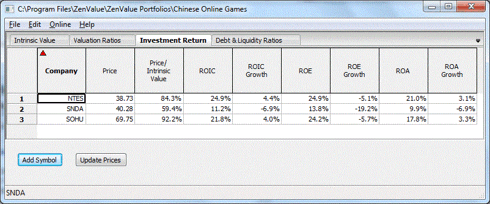 Both SOHU and NTES have consistently held ROIC at or above 15% over the last 5 years. SNDA has had more of a rollercoaster ride with ROIC, peaking well over 30 around 2007, but steadily declining over the last 3 years to the current 10%.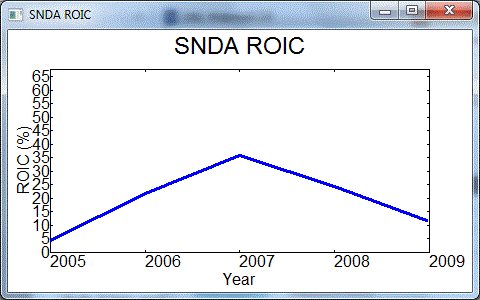 The debt and liquidity page shows the following: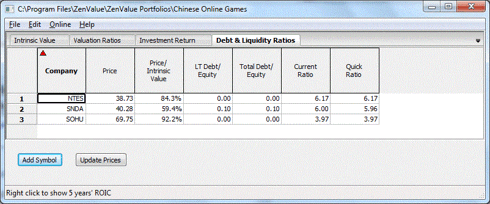 All three stocks have little debt to speak of. Although SOHU and SNDA did carry significant debt in 2006, they have basically paid it off as of the end of 2009. All companies' current and quick ratios show no problems paying their current liabilities.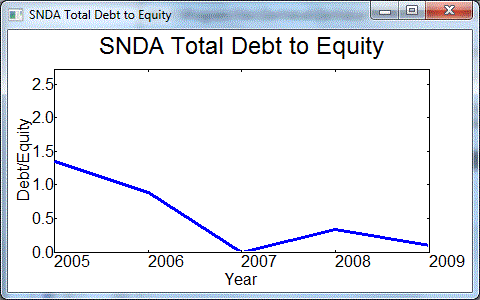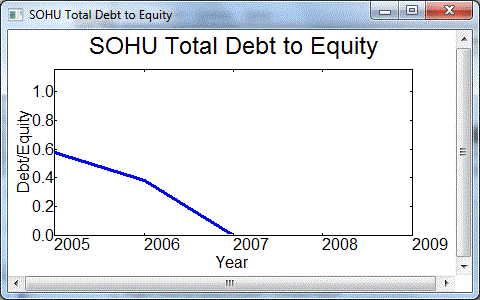 In summary, based on the fundamentals we analyzed, SNDA seems to be the value-priced stock in this bunch. However, when we look at management efficiency (based on ROIC), and projected business growth, NTES, still trading at a discount to intrinsic value, might be the better long-term choice.
Disclosure: I am long NTES.