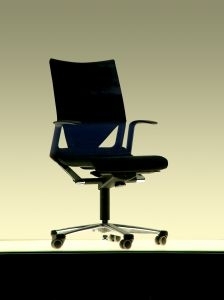 Uncertain about your investment in Apple (AAPL) without Steve Jobs? A relevant historical comparison is Disney (DIS) and its loss of Walt Disney in 1966.
Personal note: It can appear cold-hearted to discuss an opportunity resulting from a respected leader's illness or death. However, it's not selfish or unseemly to determine the fate of your investments in a time of major change. Moreover, finding opportunity in the company can be seen as a sign that the now-absent leader created something of lasting value.
Walt Disney's leadership similarities with Steve Jobs
The Associated Press (
AP
) rep
ort of Disney's December 15, 1966 death had the following descriptions of Disney:
Disney was entertainment's most successful practitioner... He pioneered… [long list of accomplishments]... Success and honors piled up in profusion for the creator-tycoon.
And perhaps most like Jobs: "Disney was a stubborn non-conformist who brought his imaginative dreams to reality."
Guarded release of medical information
Some have criticized Apple's secretiveness about Steve Jobs' medical issues. While companies must notify investors about major corporate events, an individual's personal rights (think medical privacy) can outweigh that requirement.
Forty-five years ago, Walt Disney Productions was following the same strategy about Walt Disney's health.
In December 1966, it was now public knowledge that Disney had undergone a successful lesion removal from his left lung the month before and that he was up and about. (At the end of this article, you can read how and when the company delivered that information to investors.)
So, Walt Disney's death was a surprise. In its article, AP said,
His studio [Walt Disney Productions], after at first declining to give the cause of death, later attributed it to 'acute circulatory collapse.' There was no elaboration. However, the Associated Press was told by an informed source Disney suffered from spreading cancer.
Minus its creative genius, Disney's stock reacts - up
Many feared that, without its outstanding leader, Walt Disney Productions would carry on but not have its previous moments of creative brilliance. However, others wondered if, without the "stubborn nonconformist," the company might not achieve a new level of success. The reasoning was that the company's creative culture
was in place plus the organization had large, valuable assets (like the film vault) that could produce better returns.
The stock's performance following Walt's death shows that the second analysis won out, with large volume driving the stock up 20% in the next few days.
So, how about Apple?
Apple, too, has a creative culture and sits atop large, valuable assets (like patents and products). Jobs' own stubborn nonconformist approach has certainly worked in the rebirth of Apple's innovation, quality, financial success and customer loyalty. Nevertheless, now that the old company weaknesses have been overcome, might it not be better to expand the horizons? Are the twin approaches of "we versus them" marketing and "Apple knows best" products perhaps now limiting company growth?
iPhone as an example
Verizon (
VZ
) is about to sell the iPhone. Big news, except it is four (!) years after AT&T (
T
) got the exclusive. It appears that, at the time, higher-rated Verizon Wireless was unwilling to accept Apple's terms, but third tier AT&T was.
And what did those four years cost Apple? Lost revenues, certainly, but also a major competitive edge that could have captured a market segment. Now there are many "smart phones" competing directly with the iPhone. Apple gave those phone manufacturers a free ride to create and catch up.
In addition, Jobs' vision of button-less devices meant no alternative iPhone for those who preferred a mini-keyboard.
Yes, there is reason for users to say the iPhone is better than the competition. However, four years ago there was no competition.
Volkswagen as a model?
Volkswagen cars have tended to have a "cool factor" and a devoted customer base, much like Apple. The company is now implementing a new strategy, with the goal of tripling US sales while becoming the world's largest car manufacturer by 2018. To do that, they are focusing on head-to-head competition, including pricing.
So, if Steve Jobs' absence from Apple becomes permanent, the company could still have a bright future. Apple's strengths should allow it to prosper, even with new management.
Disclosure: I have no positions in any stocks mentioned, and no plans to initiate any positions within the next 72 hours.