With the President's call for a clean energy "Apollo Mission" in his latest State of the Union address, we decided to spend some time focusing on the solar industry to see which are the most attractive stocks out there for long-term investment. We decided to focus solely on the fundamentals of solar stocks, instead of trends in the industry or technologies the different companies use. We analyzed 12 companies' fundamentals and intrinsic values to evaluate which would be the best potential long-term investment. The stocks we looked at were: Canadian Solar (NASDAQ:CSIQ), Energy Conversion Devices (NASDAQ:ENER), First Solar (NASDAQ:FSLR), JA Solar Holdings (NASDAQ:JASO), LDK Solar (NYSE:LDK), Power-One (NASDAQ:PWER), ReneSola (NYSE:SOL), Solarfun Power Holdings (SOLF), SunPower Corporation (SPWRA), Suntech Power (NYSE:STP), Trina Solar (NYSE:TSL), and Yingli Green Energy (NYSE:YGE).
Using analysts' 5-year growth projections we came up with the following for intrinsic value. Note: for those stocks with negative earnings, we either substituted next year's estimated earnings (if they were positive) or our own ballpark if there were no positive estimates available. Sorted in ascending order of price / intrinsic value we got the following:
Many of these stocks had negative earnings over the last year or several years.
Due to the uncertainty in calculating intrinsic value with all the negative earnings, we decided to pare the results down to those stocks having positive ROIC in the last year. Using this criteria, we get the following 5 stocks for further analysis:
All stocks are selling below our target 25% discount to intrinsic value, with STP, CSIQ, SPWRA selling at more than 50% discount to intrinsic value.
The valuation analysis gives us the following:
STP seems to be the value winner on this analysis. Selling for close to book value, low price/FCF and an EV/EBITDA that is close to our target of 7 for value stocks. STP also has the lowest PEG of the stocks we are looking at, seeming to combine both growth and value characteristics.
The return on investment analysis gives us the following:
FSLR is the clear winner on management efficiency, with returns well over 15 % and a history of growing returns over the last 5 years. The other companies seem to have trouble getting their returns into double-digit territory.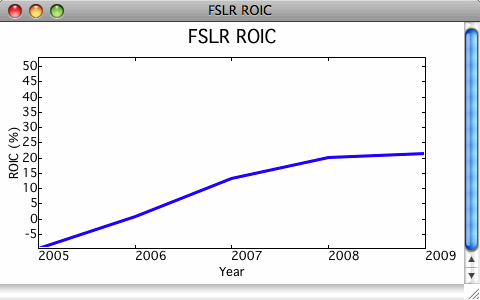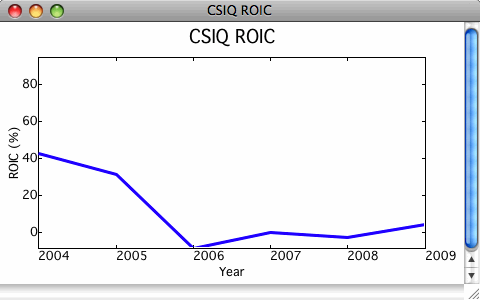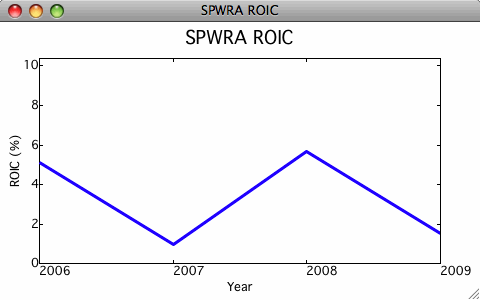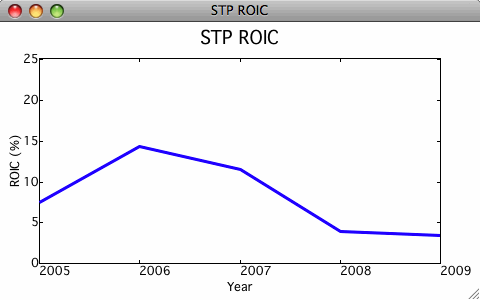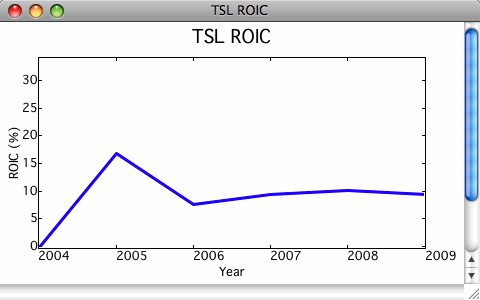 The debt and liquidity analysis shows the following:
Click to enlarge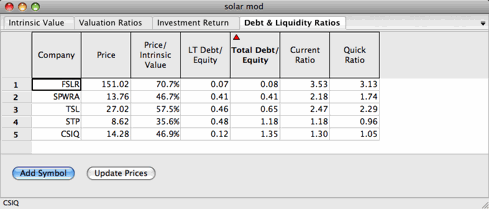 All companies other than FSLR have significant debt. We like to see less than 50% in debt to equity ratios, and SPWRA seems to be the only other company with that level. Looking at its historical chart, SPWRA had debt around 0.6 at the end of 2009, so with a current level of 0.4 the company may be reducing its debt load—a good sign, we believe. All companies have current ratios above 1.0 which is a good sign. STP current and quick ratios have been decreasing over the past 5 years, so with the company's high debt load it may be prudent to watch how this develops over the next year or so.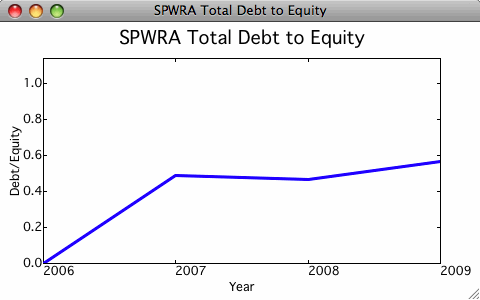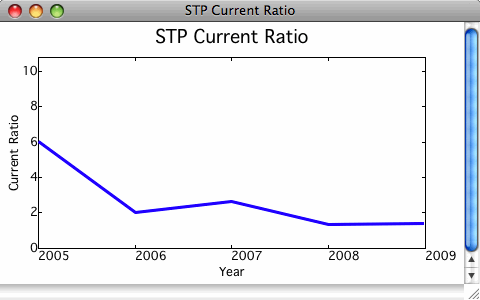 STP seems like the stock that, based on the analysis of the fundamentals we performed, has the best combination of valuation and growth potential. However, in our minds the higher debt levels and extremely low returns on invested capital are negatives that would weigh heavily against this choice. On the other hand, we believe FSLR might be the best long-term investment based on the following 3 factors: currently priced at 70% of its intrinsic value (assuming analysts' growth estimates are accurate), high returns on investment, and insignificant debt.

Disclosure: I am long FSLR.