By Demian Russian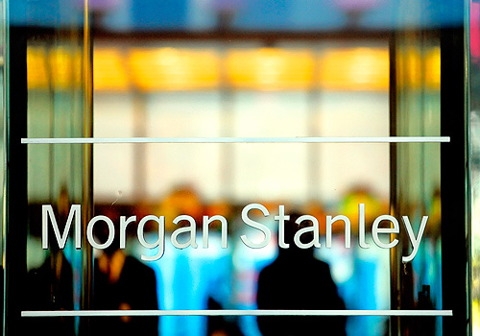 In a research report issued Wednesday, Morgan Stanley upgraded Sirius XM (NASDAQ:SIRI) from Not-Rated to an OVERWEIGHT rating, placing a $2.00 price target on the equity. Analyst David Gober believes that the huge potential for return of capital in the 2012-2013 timeframe should attract more institutional investors and drive SIRI higher over the 12-18 months.
Gober expects continued accelerating subscriber growth, continued cost containment, and lower capex will lead to a 15-18% EBITDA growth CAGR and $1 billion in FCF ($0.20 per share) by 2015. "We also now believe the range of potential outcomes for SIRI has narrowed, giving us greater conviction on valuation," Gober noted.
Due to Sirius XM's continuing ability to grow EBITDA and generate significant FCF, Gober assumes Sirius XM will repurchase ~30-35% of its shares by 2015. Gober assumes net debt leverage will fall to 2x by the end of next year. In comparison, Sirius XM is currently leveraged at 3.25x and was leveraged 5x at the end of 2009. In light of management's commentary and Liberty Media's (NASDAQ:LCAPA) 40% stake, Gober believes Sirius XM could maintain 3-4x debt leverage, which implies $5-6 billion of capital available through 2015.
In light of the recent rebound in new auto sales, Gober sees upside to consensus net subscriber addition estimates. He noted a huge opportunity for Sirius XM in the used market as well, estimating that there will be 65-70 million vehicles with factory-installed Satellite Radios by 2015. This would imply that the factory-installed vehicle base would more than double in this timeframe from the ~32 million installed vehicles today. "We anticipate that 21-22 million cars will have traditional new-car subscriptions and have assumed a small penetration rate of the remaining cars, which adds 1 million subs," added Gober. He also noted that subscriber growth in the used car segment would lower acquisition costs, equating to improved margins. Gober estimates that there are currently ~18-19 million vehicles on the road with inactive Satellite Radios.
Gober expects Sirius XM's programming costs to decline in the near-term, due to recent contract renegotiations with the NFL, Howard Stern, and other talent, but he sees programming costs growing 1-2% in the longer-term as programming is added to a broader market, such as the coming initiatives with Spanish-language programming which will be apart of Satellite Radio 2.0.
While Gober sees Sirius XM Radio's hardware costs declining, he expects marketing costs to climb over time, "particularly as SIRI faces competition from internet-based services enabled by wireless device proliferation."
Disclosure: Long SIRI