Stornoway Diamonds (OTCPK:SWYDF) is a diamond exploration and development company advancing its Renard diamond project in Québec, Canada. The Renard kimberlites host a large, mineral reserve, with additional exploration upside potential. The recent Q1 2015 report reflects the impact of the company's new financing deal. We maintain a buy rating on Stornoway Diamonds, with an unchanged 12-month price target of $1.22 per share based on our net asset value (NAV) model.
Renard's mineral reserve and large resource
The Renard project consists of nine Renard kimberlites, but the NI 43-101 Technical Report released in January 2013 focuses on the probable mineral reserve of 17.95 million carats (Mct) from three deposits -- Renard 2, Renard 3, and Renard 4 (see Figure 1). The mineral reserve of a deposit represents the economically viable portion that the company can extract for profit. That explains why the 43-101 only discusses the mineral reserve when evaluating the project.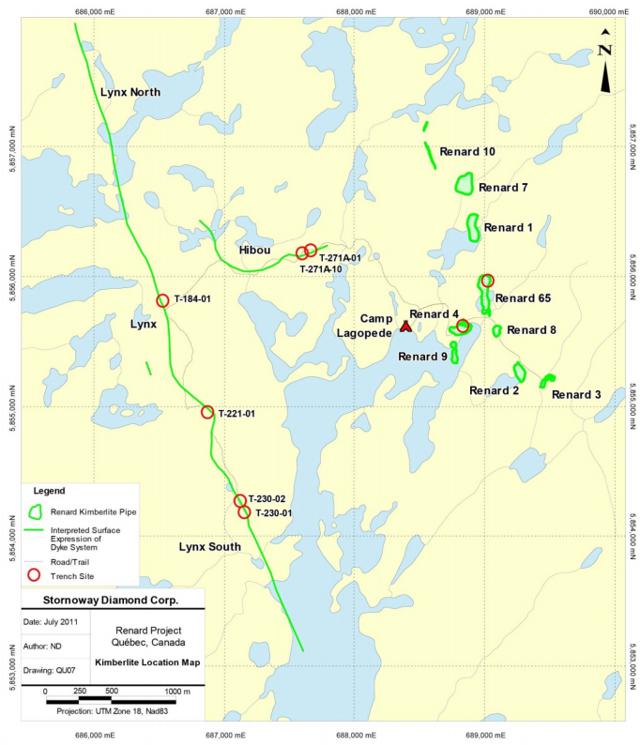 Figure 1: Series of kimberlites at Renard. Source: Stornoway Diamonds
Outside the mineral reserve represents the mineral resource that could potentially become economically viable. The mineral resource includes indicated (27.09 Mct), inferred (16.85 Mct), and exploration (25.7 to 47.8 Mct) deposits at Renard 1, 2, 3, 4, 7, 8, 9, 10, 65, including the Lynx and Hibou dykes. Extensive drilling and sample analysis at these deposits could expand the mineral reserve, financial outlook and mine life at Renard.
Catalyst: Updated mineral resource
In April 2014, Stornoway initiated a 2014 Renard drill program at the Renard 2 kimberlite with a key focus on growing the mineral resource 370m below the base of the current mineral reserve. Drill results show that Renard 2 extends 970m in vertical depth and remains open for further mineral exploration and expansion.
Stornoway expects to translate the inferred resource (at depths of 610m to 770m) of 6.2 Mct grading 1.19 carats per tonne (CPT) to the measured and indicated category in an updated Mineral Resource Statement (MRS) scheduled for Q2 2015.
Inferred resources carry great uncertainty regarding the existence of diamonds within the deposit. Upgrading these resources to the indicated category shows greater confidence in diamond recovery, and economic feasibility. The indicated resource at Renard 2 totals 18.38 Mct grading 1.04 cpt.
The MRS will present the latest diamond sizes and grades derived from mini-bulk samples at Renard 2. The report may include mineral resource updates at other kimberlites as well. This near-term catalyst should increase the attractiveness of Stornoway's stock price if results return positive.
If the company by any chance converts indicated or inferred mineral resources into the mineral reserve, we expect a boost in Renard's economics, including a higher net present value, and internal rate of return. Higher mineral reserves would also balloon our valuation for the company.
Stronger balance sheet
Stornoway began fiscal 2015 with a cash balance of $438.3 million (in Canadian dollars), compared to $27 million in the prior quarter. This large increase in cash is attributable to the financing deal the company wrapped up in July. The company raised $946 million in a mixture of debt and equity to finance the $811 million in up-front capital costs to build Renard.
The company spent $24.3 million cash in capital costs required for mine development during the quarter. Investors should expect to see cash depletion from the recorded $438.3 million in successive quarters until commercial production reaches the second quarter of 2017. Majority of capital costs will occur in the next two years.
Lower cash levels do not signal weakness, but the consequence of building a diamond mine. We expect the company to produce 1.63 Mct per year, and in turn generate annual after-tax cash flows of $200 million. These are sufficient cash flows to cover sustaining capital costs, and repay debt in the years ahead of first production.
Stornoway recorded a net loss of $11.5 million, or $(0.04) per share for the first quarter, strongly linked to the finance costs of raising debt and equity.
Valuation and recommendation
We reiterate our buy rating on Stornoway Diamonds with a 12-month target of $1.22 per share based on our NAV model. We already accounted for the fundamental changes post-financing in our price estimate, thus we did not change our target price.
The stock has consolidated around $0.60 per share for the past two weeks, creating a solid base of physiological support that extends to September of last year. Trading volume in the stock has largely increased over the past year, and we believe this is because of the company's growing prospects and attractiveness (see Figure 2).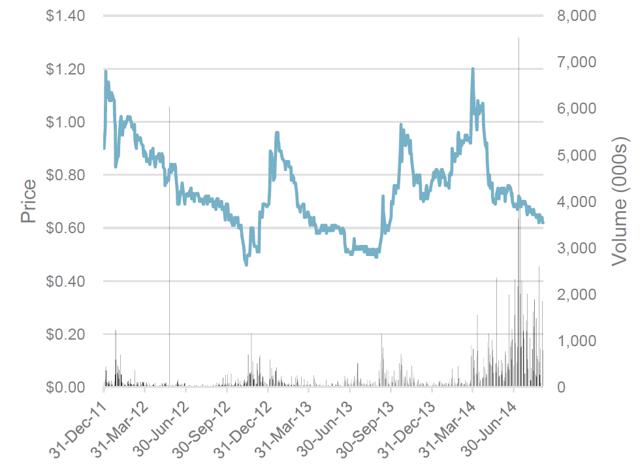 Figure 2: Stock chart. Source: Stornoway Diamonds
Stornoway trades at a 50% discount to our calculated 12-month price target. Investing in the stock today will yield a 103% return from our target.
We recommend investors to buy Stornoway Diamonds on the Toronto Stock Exchange (TSX) under the symbol SWY because the OTC.PK listing is extremely illiquid.
For a thorough analysis on Stornoway's expected production rate, revenues, operating margins, cash flows, risks and NAV analysis, we encourage investors to read our initiation report here.
Disclosure: The author has no positions in any stocks mentioned, and no plans to initiate any positions within the next 72 hours.
The author wrote this article themselves, and it expresses their own opinions. The author is not receiving compensation for it (other than from Seeking Alpha). The author has no business relationship with any company whose stock is mentioned in this article.